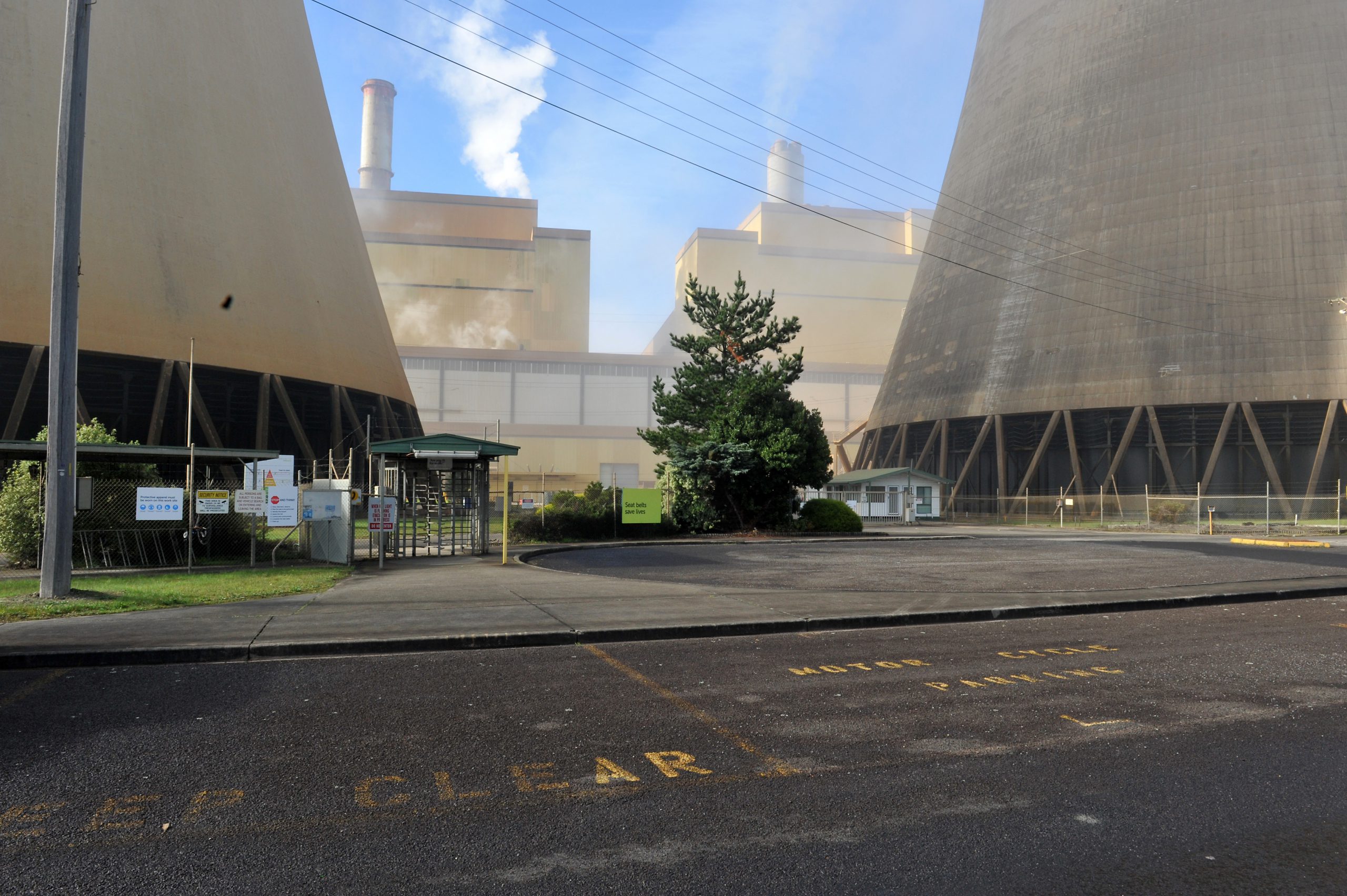 Related coverage: 'Gut-wrenching' blow
It is only a matter of time before picket lines form at the gates of Yallourn Power Station, industry observers and union insiders have warned, predicting the likely fallout of an extraordinary operator lockout at the plant on Friday.
While station operator EnergyAustralia and the Construction Forestry Mining and Energy Union have both assured reaching an enterprise bargaining agreement is still their highest priority, numerous industry sources agree the lockout is an escalation into a "potentially damaging" impasse period, in which each side's resolve will be "thoroughly" tested.
Friday's events marked an interim climax to the bitter industrial dispute, culminating in the station being forced offline about 9.30am, when a high voltage switchboard fire tripped the station's three operating generators, only 30 minutes after unions were officially emailed notification of the company's lockout intentions.
A single unit was successfully brought back into commission Saturday afternoon, ending the unexpected day-long outage, which the Australian Energy Market Operator said had no adverse impact on the state's power supply, while a second generator is in the process of ramping up today.
EnergyAustralia group executive manager Michael Hutchinson said while the downtime forced a 24-hour stop on all 'coal winning' activities, mining had recommenced by the following afternoon, and no employees had been stood down as a result of being offline.
"If we were out for a more extended period, we would have had to take extra options, but we don't really want to get in that situation – we have a group of people here committed to get as much power generation happening as possible," he said.
However the timing of the fire gave rapid rise to suspicions of possible sabotage, an insinuation which has been rigorously denied by the CFMEU.
Police investigators are currently looking into the cause of the fire, at the request of EnergyAustralia, a decision Mr Hutchinson said was made after reviewing data from key plant equipment.
"We saw something concerning enough to get the police involved," Mr Hutchinson said.
Meanwhile, the affected 75 CFMEU operator members, who are without an income during the indefinite lockout, are due to meet and discuss their options in Moe today, the outcomes of which lead negotiator Greg Hardy would not pre-empt on behalf of the workers.
Mr Hardy described Friday's lock out as the "lowest point" in the 10-month negotiation process, and said he would be alerting WorkSafe authorities to operator concerns surrounding the replacement team standing in during the lock out.
"The level of competency and training these managers that are 'scabbing' on us at the moment would never be considered adequate in normal circumstances, even by Yallourn's standards," Mr Hardy said.
"But when it comes to these extenuating circumstances, when they must get production back online at all costs, their perspective on what's competent and what's not is completely skewed.
However Mr Hutchinson defended the company's replacement operation team, which he said had undergone risk assessments and had been competency verified.
"We have some really qualified capable people here, but we don't have a lot of people doing it – so it is one step at a time, making sure it is done safely, taking a considered approach rather than a rushed approach," he said.
Enterprise bargaining negotiations had recently recommenced between the parties through conciliation hearings at Fair Work Australia, however after seven full days at the commission failed to reach agreement, a second impasse was announced, paving the way for the CFMEU to commence protected generation bans Friday morning.
"We could not work out how we could realistically operate with those bans in place, so we had to make the (lock out) decision, and until we see some genuine commitment by the CFMEU to return to discussions and a withdrawal of industrial action, the lock out will remain in place," Mr Hutchinson said.
Mr Hutchinson said he believed the replacement operators could sustain generation output for an extended lock out duration of "more than weeks".
"But if the CFMEU decide they need to ramp up, and form pickets and close the plant down – that is absolutely not what we want to see happen here," he said.