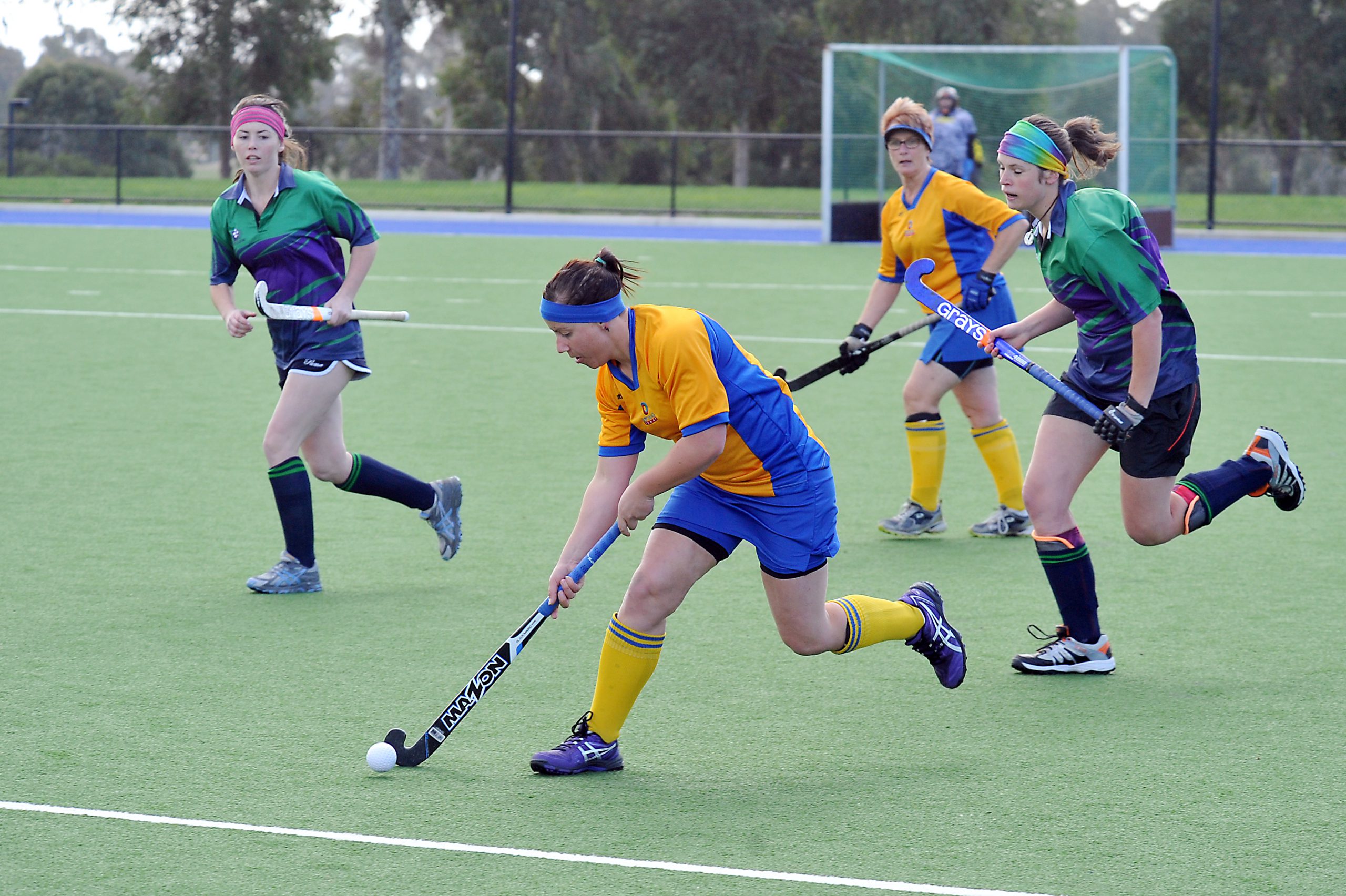 Related coverage: Gibson defends rate increase, Rejoice over major projects,
Recreational funding in the Latrobe City budget has been welcomed as a reprieve for sporting groups like the Latrobe Valley Hockey Association, which has been campaigning for the past three years for a pavilion at its new synthetic pitch in Churchill.
The draft budget has allocated $50,000 for design work.
"We're actually really happy that Latrobe has put us in as a priority and seen that we have a real need. It honestly is a regional facility," association president Linda Reid said.
"We want to help raise money for extra facilities like coaches' boxes, but because we can't run a canteen, it makes it hard and when it's wet, shelter is still a problem."
The budget also proposes the first concrete commitment to a shared pathway between Traralgon and Morwell in a lengthy campaign by the cycling community.
Council plans to allocate $40,000 for a design.
"Anything we can do to get cyclists off the road for their safety is probably a good thing," Latrobe City Cycling Club spokesman Wayne Tunks said.
"People are starting to do the old rail trails, but you can't ride a road bike on a rail trail."
Meanwhile, Traralgon City Soccer Club spokesman Steve Andersen welcomed funding for the installation of drainage at Harold Preston Reserve's back pitch.
The club was forced off its home ground for 10 weeks last year because of flooding and Mr Andersen hopes the upgrade will go a long way to preserving the pitch.
"It won't stop when we have the big floods, but it'll be absolutely fantastic, if we can get the water not sitting on the pitch," he said.
But he said the precinct was still in need of additional lighting.
"I'm frustrated, because we've got 250 people who want to train Tuesday and Thursday nights and we haven't got enough (lit) space," Mr Andersen said.
Included in recreational funding is $130,000 to re-surface the main oval of the Traralgon Recreation Reserve, along with design works at Churchill's Gaskin Park.
Indoor sports centres would get a major boost, with refurbishments to gyms at the Morwell and Moe-Newborough leisure centres, along with the resurfacing of the Joe Carmody athletics track and a court and kiosk upgrade to the Traralgon Sports Stadium.