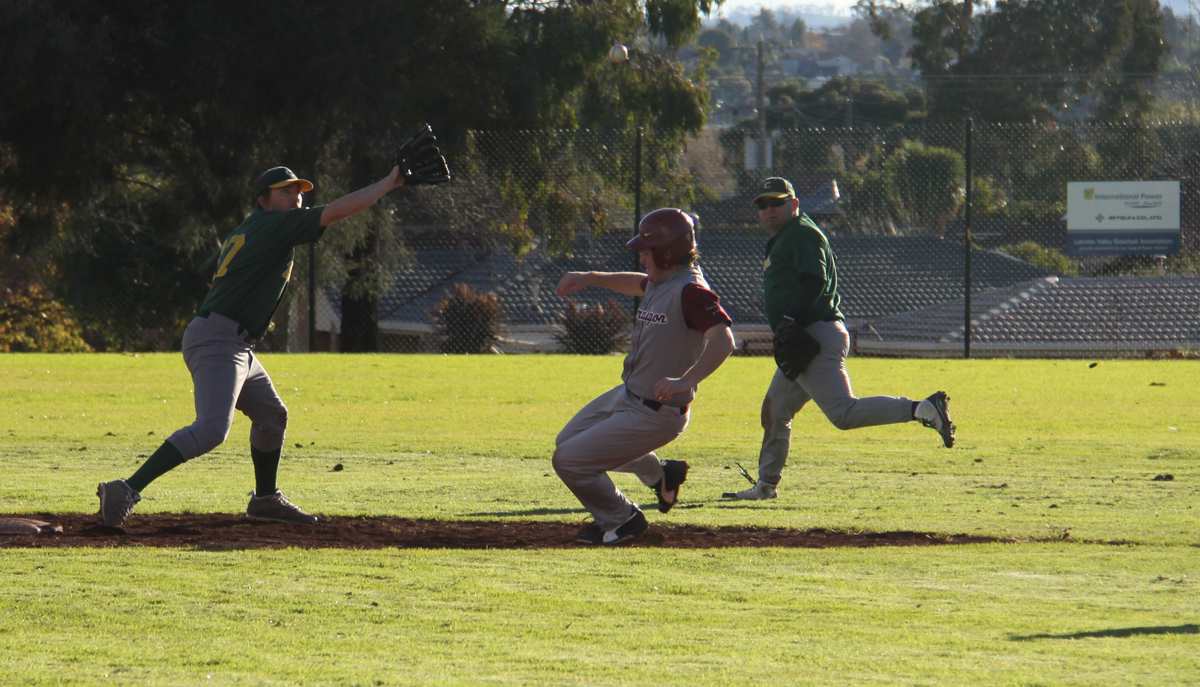 A COMPREHENSIVE performance from Traralgon Redsox was too much for the Churchill Braves in round 10 of GDF SUEZ Loy Yang B Latrobe Valley Baseball Association A grade.
The Redsox ran away with the victory after scoring eight runs in the ninth to record a 16-3 victory.
Traralgon started the day with a two-run first inning and followed this with two more runs in the third.
Churchill replied in the third with a Tim Bellerby solo homerun and a double to Brad Warton to score Mat Prior.
Traralgon's Luke Hornstra had a day out with the bat, going five for five with five runners batted in.
The Redsox extended its lead with four runs in the fifth with Josh Graham scoring Owen Godenzi with a long triple.
Churchill scored one run in the sixth but the Redsox jumped away from that moment onwards to record a one-sided win.
Traralgon's best players were Hornstra, Graham and Damien Goodman, while Churchill's best were Bellerby, Warton and Prior.
Sale v Moe Newborough
The Moe Newborough Dodgers survived a thrilling match against the Sale Rangers to record a 7-5 victory.
The Dodgers held a 2-0 lead until the eighth inning and were weld held by the Rangers.
However Moe Newborough fired off five runs in the eighth with Jason Smith starting with a double scoring two RBIs.
The Rangers answered back with five runs of their own which was started with a sacrifice fly from Lachlan
There was no score in the ninth and after an entertaining game, the Dodgers came away with the victory.
Best players for the Dodgers were Jason Smith and Nathan Robinson and Sale's best were Wrigglesworth and Dave Ferguson.
B grade
Churchill and Traralgon were neck-and-neck at five-all after four innings.
A series of errors resulted in Traralgon scoring five unearned runs in the fifth and the Braves could not reel the score back in.
Traralgon ran out winners 12-5 on the back of eight unearned runs to leave the Braves lamenting what could have been.
Traralgon's John Kus had one double and two singles for the day and Brave's Jason Barnes had one double and three singles.
Best for Traralgon were Kus, Duncan Macalister and for the Braves, Jason Barnes and Greg Shields.
C grade
The game between Traralgon and Churchill was a high scoring event with the teams displaying their competency with the bats.
Traralgon's Pete Hornstra and Ken Neilson both had two hits and Churchill's Mike Radovich had three and Bryse Haley two.
The Redsox finished strongly to take the win 17-10.
Best for Traralgon were Neilson and Hornstra and Churchill's were Radovich and Haley.