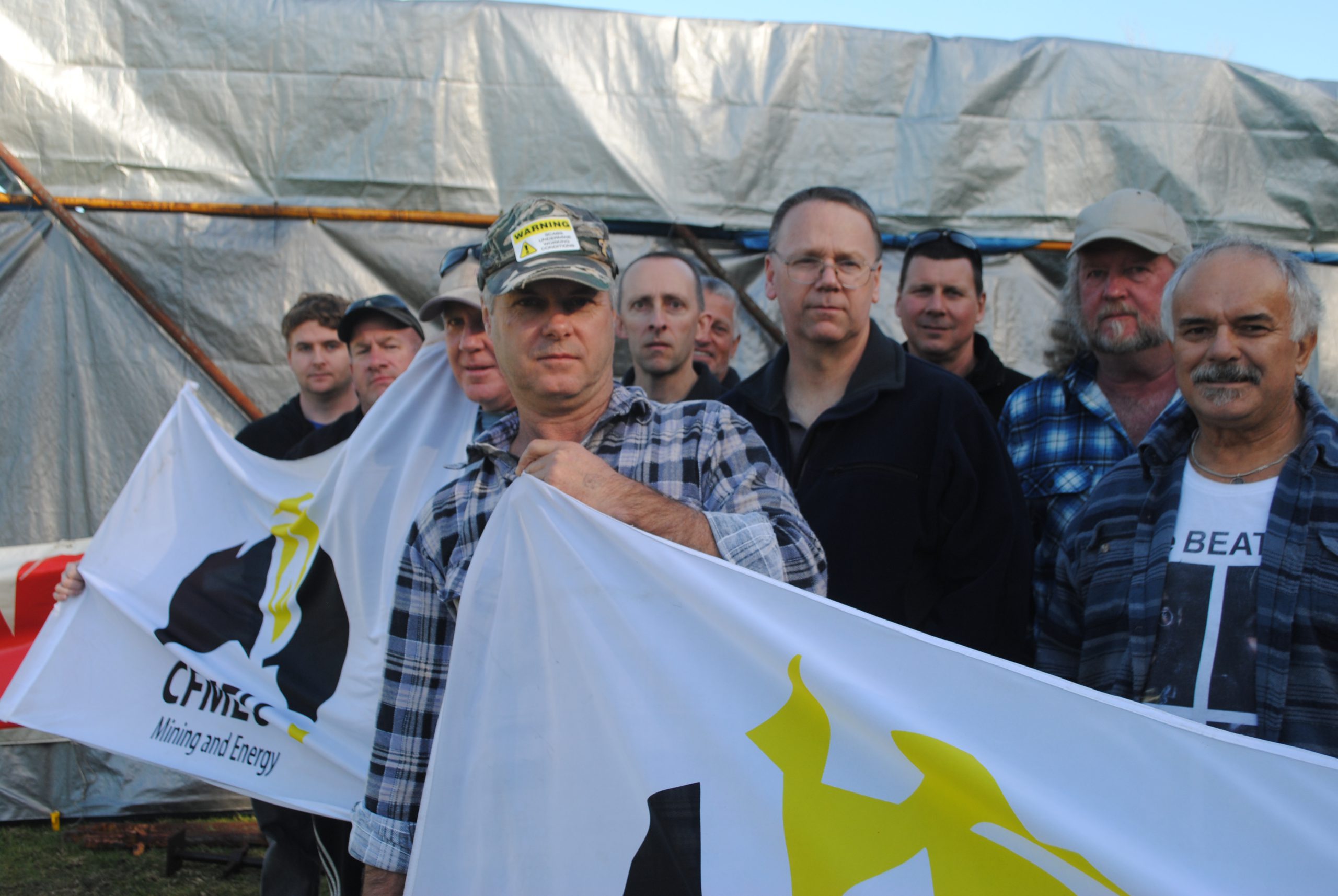 The union representing 75 locked-out Yallourn power station operators has called on alternative unions to "step up to the plate", after a return to enterprise bargaining negotiations this week adjourned without agreement.
Construction Forestry Mining and Energy Union lead negotiator Greg Hardy said Yallourn owner EnergyAustralia made a renewed EA offer to workers in Fair Work Australia on Tuesday, featuring a one per cent drop in annual pay increases (on a previously made offer) and the omission of further allowances.
"It's got me beat – I'm not even sure what we were doing (in FWA); they say they are serious about reaching an agreement with us, but they really don't seem to be in touch with reality as to how bargaining even works," Mr Hardy said, speaking after the lifting of a gag order which had been in place since the FWA conciliation process began in June.
However EnergyAustralia group executive manager operations and construction Michael Hutchinson said the company had addressed a number of issues raised by the CFMEU, including expanding consultation arrangements and the widening the scope of the dispute resolution process.
"EnergyAustralia has consistently tried to resolve the EA matter at Yallourn … every step of the way, the CFMEU has refused to substantially move on the extensive list of claims numbering over 50 that it wants included in any future EA," Mr Hutchinson said.
"Instead of negotiating, the CFMEU has chosen to lead a protracted campaign of industrial action designed to force the company to surrender to the union's demands," Mr Hutchinson said.
The power station operators, who were locked out without pay after commencing generation bans as part of protected industrial action on the site on 21 June, have continued staging a protest camp outside station grounds, which has been manned in 12-hour shifts.
The workers, who cannot be named due to company restrictions on talking to the media, said there was an underlying fear among the workforce that EnergyAustralia was planning some structural changes at the station, through which they said the company could make a range of positions redundant.
Among a range of EA conditions being sought by the CFMEU, workers said operational guidelines, which would enshrine minimum and fixed manning levels for different plant duties, was of "vital importance" to workforce security.
Numerous workers said without set manning levels, the company would be able to implement operational restructures at its own discretion, which along with the absence of a 'consult and agree' clause (also being sought), would render the workforce unable to resist any potential cost cutting measures at Yallourn.
However Mr Hutchinson repeated EnergyAustralia's position that it had no plans for any redundancies in either operations or maintenance at Yallourn.
"We recruited 12 operator trainees over the last two years and plan to recruit an additional six operator trainees early next year," he said.
Mr Hutchinson said the CFMEU had undertaken to put forward a revised agreement by Friday this week and that a further round of conciliation may occur as early as Monday 8 July.
However Mr Hardy remained sceptical, and said now was the time for unions representing the 40 remaining maintenance workers, also covered by the EA under negotiation, to begin "taking control of their destiny".
"Given the CFMEU is doing all the heavy lifting here in this process, the onus now really is on those other unions to step up – none of them yet have sought protected action ballots," he said.
Australian Services Union's Cameron Wright, who represents six station maintenance workers, acknowledged the second failure to reach agreement during FWA conciliation had "raised the stakes" in the situation.
"We are getting to the point where we just can't keep coming back to the commission hour on hour and not getting anything done – so I think this situation could come to a head sooner rather than later," Mr Wright said.
Mr Wright said if CFMEU members did vote to form a picket line, he would be recommending his members not to cross.
Numerous attempts by The Express to contact the remaining relevant union representatives were unsuccessful.
In a letter sent out to the entire Yallourn workforce on Sunday, station manager Mark Pearson sent a clear message to workers harbouring any notions of restricting the plant's operations from outside the facility.
"It would… appear that some of those locked out believe that should the site close down and stop generating the dispute will be over quickly and all can return to work," Mr Pearson wrote.
"This is not correct. If the site ceases generating most of the work will be suspended and people stood down. When and what plant actually returns to service will be a function of when an agreement is finally reached."
However Mr Hardy said while no option was off the table, he was reluctant to recommend a picket, while a number of CFMEU workers who spoke to The Express agreed they had nothing to gain from forming a picket line.
Mr Hardy said the CFMEU Victorian board of management was currently discussing options as to how it could provide financial assistance for the operators, who have been receiving moral support from families and children on school holidays at the site.