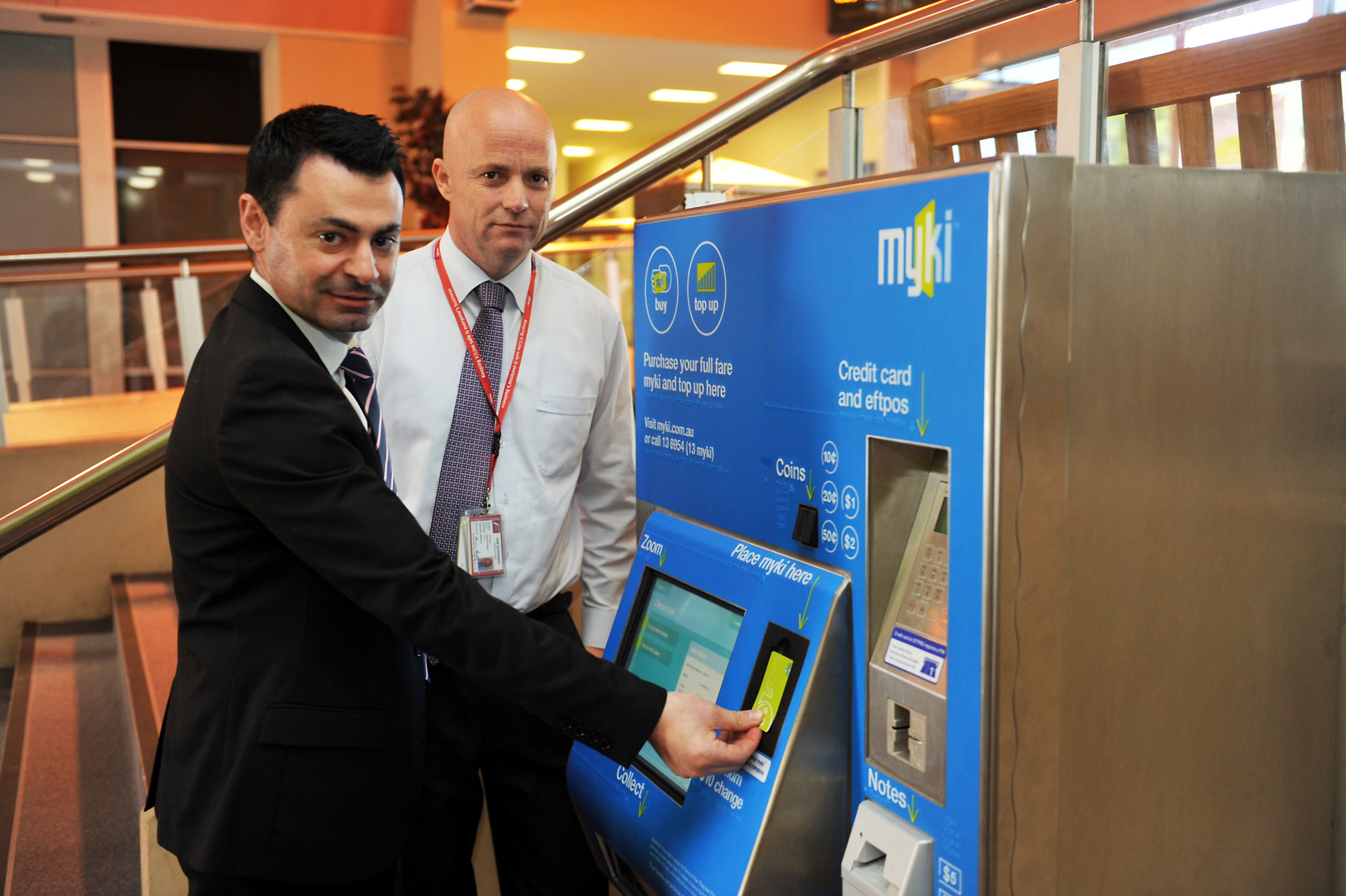 COMMUTERS travelling on V/Line's Traralgon line can now use Myki after the ticketing system was introduced on Monday.
The introduction comes after Myki was rolled out for use by Melbourne customers and Latrobe Valley bus travellers in 2009 and has since become the only type of travel ticket available in Melbourne.
V/Line regional manager Gippsland Tim Pianta said some customers anticipated the introduction since its announcement and had their Myki cards ready to go on Monday.
"People have been waiting for it. It's a positive sign that so many people are ready for it," Mr Pianta
Public Transport Victoria customer services director Alan Fedda echoed those thoughts, adding while the initial uptake was good, it would take a while for other customers to get used to the system.
"What people have to get used to is going from travelling point to point to talking about zones," Mr Fedda said.
He said the same fee structure applied to Myki and the paper ticketing system, including its current concessions and free offers. "Free travel in Melbourne for V/Line customers continues, with those travelling from Traralgon receiving four hours to complete their trip, but also travel in Melbourne."
He said a free travel offer for seniors on weekends, which had operated on some buses for years, was now extended to include travel between two zones on trains.
"So on a Saturday or Sunday those holding a seniors Myki card can travel, for example, from Traralgon to Morwell or Moe to Morwell for free," Mr Fedda said. He said paper single use tickets would still be available for months, with a phase-out date to be decided later, but paper monthly, weekly and yearly passes would no longer be available from 22 September, replaced by Myki passes.
Mr Fedda said for those with questions, Myki customer service staff would be at Traralgon, Moe and Morwell stations for the rest of the week and would continue travelling across the recently introduced lines for the next three months.
For more information phone 1800 800 007 or visit the temporary hub at Southern Cross station in the next few months.