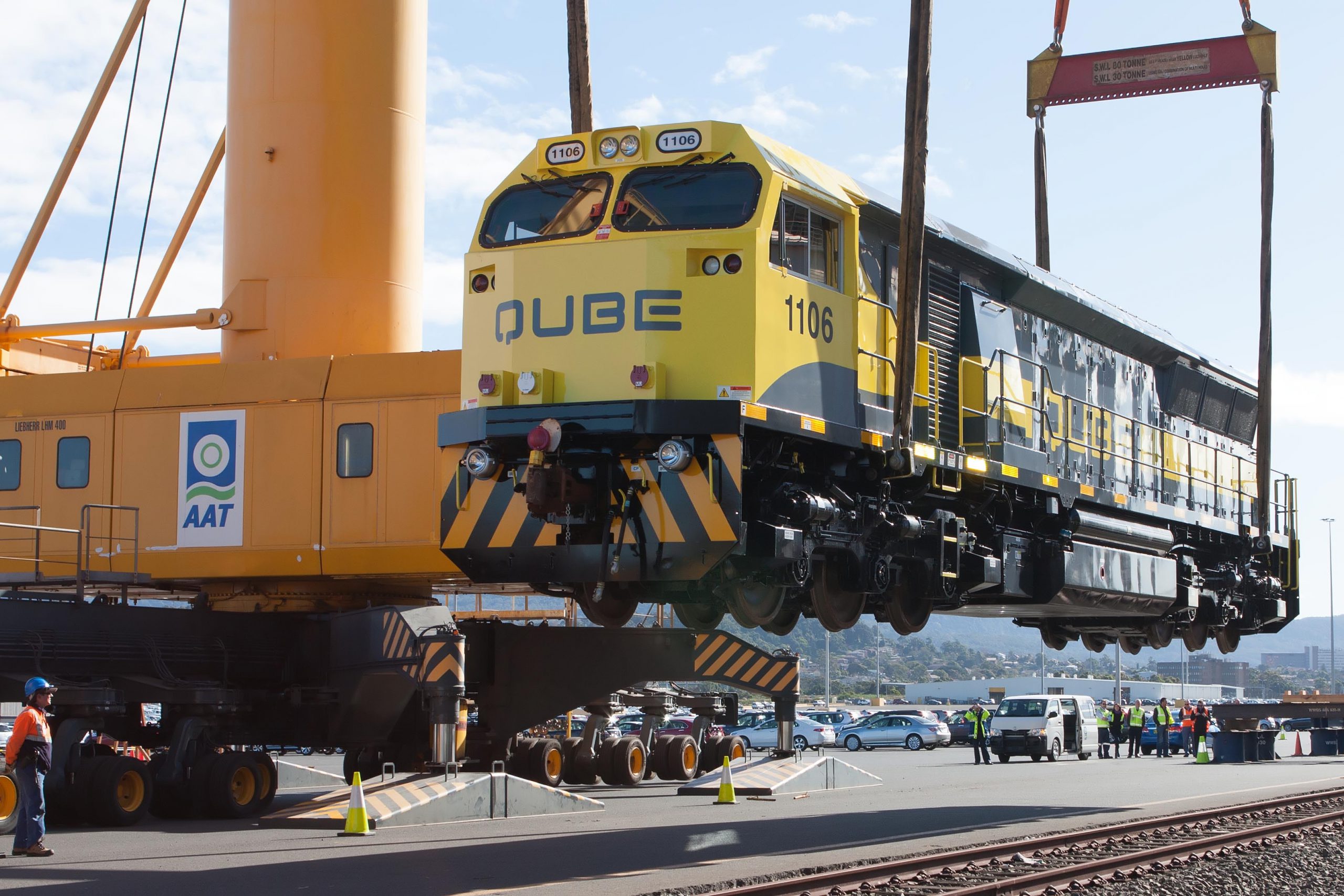 The Latrobe Valley could become the rail freight gateway for Gippsland businesses transporting goods to port before the year is out, through an inter-modal precinct at the Maryvale paper mill.
Coming as part of a recently signed rail freight contract with Qube Logistics, Australian Paper has agreed to allow the company to develop a third-party rail freight agreement, for which it has already begun seeking proposals.
Under the plan, businesses will be able to truck goods to the proposed terminal, the exact location for which is yet to be determined, where they will be transferred into 40 foot shipping containers for rail freight onto the Port of Melbourne and beyond.
Australian Paper is currently the only Gippsland-based company to freight product to Melbourne via rail, transporting less than half of its 600,000 tonne per-annum output via seven weekly off-peak services.
Qube Logistics is currently constructing its own train consist (locomotive and freight carriages), due to be rolled out on the Gippsland line in October, through which AP plans to increase rail freight by up to 40 per cent, or an additional 100,000 tonnes per annum.
AP chief executive Jim Hennebury said the upgrade would take the burden off the region's roads, and had the potential to replace more than 200 truck movements per month between Melbourne and the Latrobe Valley.
Qube's Charles Stott said in addition to performing additional services, the upgraded 50-carriage consist would allow the company to increase the service's load capacity, while allowing for the addition of third party carriages.
"This will provide a different pathway to the port for local manufacturers which is just not available now; there's a lot of volume going up and down in trucks from the Valley which ultimately ends up on ships, this will skip that step," Mr Stott said.
"There's a lot of enthusiasm for this from a number of players in the area; and if it takes off, we are hoping we should be able to start putting third party freight handling on the line by the end of the calendar year."
Latrobe City Council chief executive Paul Buckley said the third party agreement would be "the first time in a very long time" local firms had access to a rail freight provider.
"Council has long held the view that an inland freight terminal is a key piece of economic infrastructure that will help secure the long term economic prosperity of the Gippsland region through improving the ability of Gippsland firms to reach international markets."
Mr Buckley said the initiative was a big step towards proving rail freight demand from the region in order to trigger the Gippsland Logistics Precinct opportunity, a large scale inter-modal rail terminal proposed for the Morwell industrial precinct.
He said council was "working hard" to inform all interested firms of the upcoming rail freight opportunity, however it was not prepared to identify interested businesses or industries due to commercial in confidence discussions.
Improved rail freight logistics in Gippsland have been strongly argued for by local lobbyists for agri-businesses and potential brown coal export industries.
However Australian Paper general manager packaging, procurement and external relations said with the forecasted uptake in Gippsland's rail freight, the track would need significant upgrades to handle the ongoing load frequency and weight increases.
"With the sheer amount of extra loading on the rail, there is going to need to be some serious work done around the track," Mr Mathers said.
"While the rail line is capable of handling what is planned in the short term, what we need to be looking at now from State Government is the ability to make this option permanent and long term.
"There is a change coming and it's going to put more stress on the rail, and we want to make sure it's going to be looked after."
Mr Stott will be speaking about Qube Logistics' plans for the Valley at the South East Australian Transport Strategy Group quarterly meeting, hosted by Latrobe City Council, tomorrow.