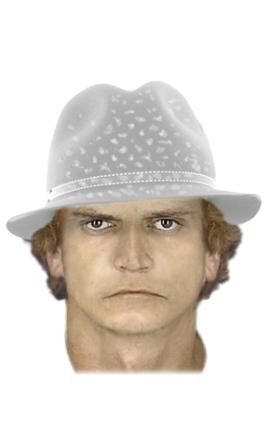 A 14 year-old student has handed himself into police over a theft at Traralgon Secondary College this month, after eluding investigators for six days.
The surrender comes after another teenager (a non-student) was arrested on the day of the robbery, in which a mobile phone was stolen from a student victim.
Police said while a weapon, "possibly a knife", was present at the time of the incident which occurred after school hours, it was not used to threaten the victim.
The non-student offender has pleaded guilty to robbery and has been bailed pending sentencing, while the student offender has been also charged with robbery over the incident and a second theft which occurred the day before.
The offending student has been bailed to appear at Latrobe Valley Children's Court at a later date.
Traralgon College principal Paul van Breugel said it needed to be clear the student offender was not the main culprit of the incident.
"This is certainly a regrettable incident, but we are supporting the student involved and their parents, and have taken the appropriate action at the school to ensure similar incidents do not occur in the future," Mr van Breugel said.
Morwell police seek pervert
Police are searching for a man who exposed his genitals in a Morwell charity store while taking a shop mannequin into a store room last fortnight.
The man entered the Fleming Street store just before 3pm on 14 August, before allegedly walking into an aisle and picking up a mannequin from a display.
Police were told the man took the mannequin to a stock room near the rear of the store, and was observed by a staff member with his genitals exposed.
Anyone with information about the incident have been asked to phone Crime Stoppers on
1800 333 000.
Armed robbery on Rosedale property
Two men from Melbourne's suburbs were charged with armed robbery and associated offences last week after they assaulted a Rosedale man on his rural property.
The two offenders were intercepted in Traralgon as they attempted to return to Melbourne, after they stole keys and personal property and fled the scene.
A 28 year-old male from Mulgrave and 48 year-old male from Frankston are due to appear in Latrobe Valley Magistrates Court later this year.
Man airlifted in tractor accident
A 74 year-old man was airlifted to Melbourne on Thursday with serious head and facial injuries after he was run over by his own tractor in Tyers.
It is believe the man fell from the tractor when he was run over on his Old Maffra Road property.
The man remains in a serious but stable condition at the Royal Melbourne Hospital.
Loaded utility rolls near Rawson
A man was flown to the Alfred Hospital with a collapsed lung on Saturday night after being thrown 10 metres from his vehicle when it rolled on a windy road near Rawson.
According to Superintendent Geoff Newby, the man's utility rolled about 40 metres when he misjudged a corner on a dirt track near Walhalla Road about 9.15pm.
The four-wheel-drive was heavily loaded with firewood at the time of the incident.
The 20 year-old Somerville man was airlifted to Melbourne in a serious but stable condition.
He also sustained a broken collarbone in the accident.
Discarded coals catch alight
Six appliances responded to a house fire in Boolarra early Friday morning, after a bucket of discarded fireplace coals ignited on the verandah.
Trucks from Churchill, Morwell and Yinnar responded to the 12.40am callout, as the fire spread into the walls and roof, causing minor damage.
The fire was brought under control about 1.20am.