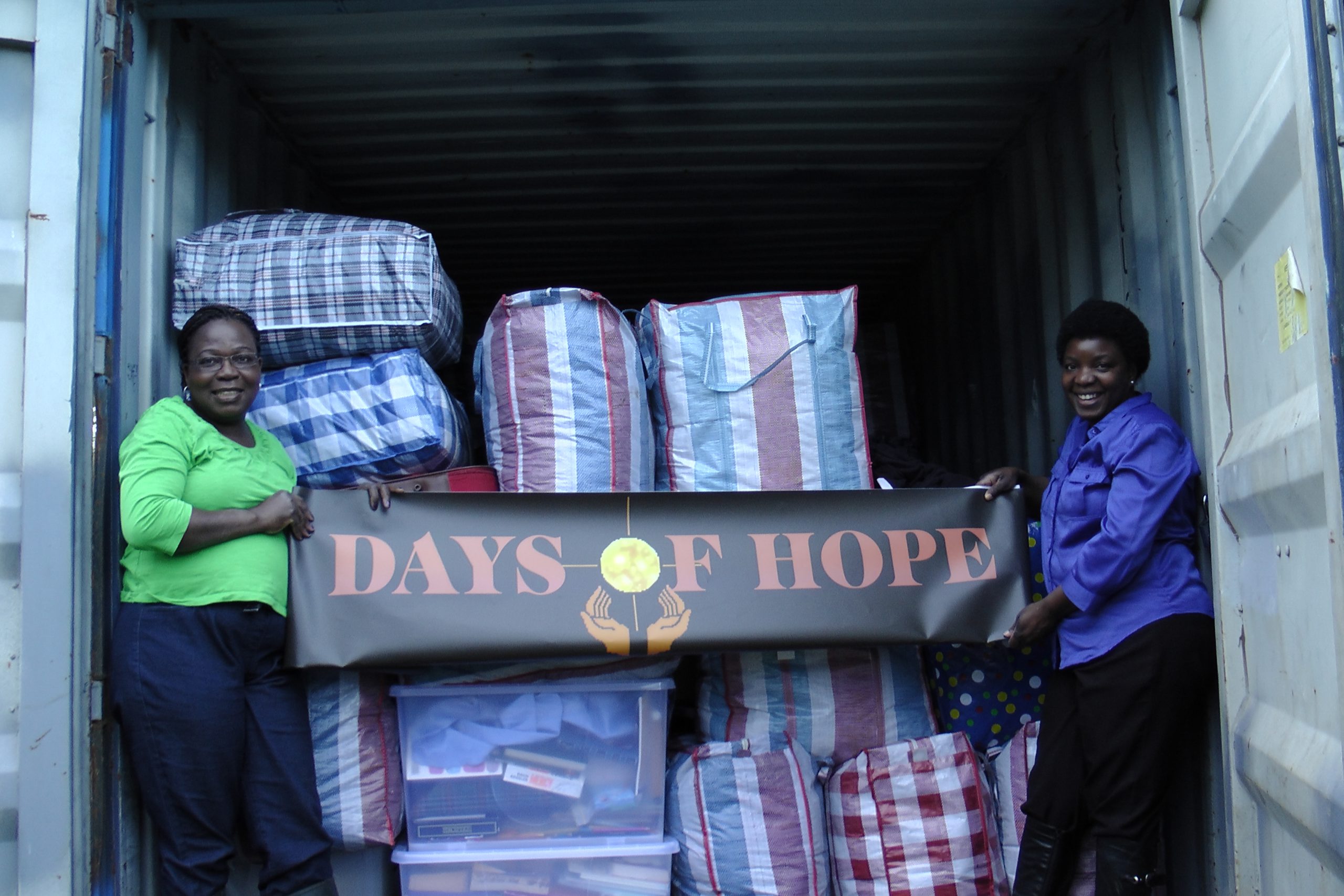 A shipping container filled with donations from the community will soon be on its way to Zimbabwean families in-need thanks to the efforts of two Latrobe Valley women.
Oferya Kicheni-Parr and Agnes Chikanda, who once lived in a poverty-stricken Zimbabwean province, began their campaign earlier this year to fill a 20-foot container with goods they could send to Zimbabwe's Dzivaresekwa.
The women, who collected items through their charity The Days of Hope, said they were "overwhelmed" with the number of donations, and amazed with the quality of the items.
"We've had people donating many times. Some people have donated some expensive goods, and some special items, like a girl in Queensland who donated her doll and pram," Ms Kicheni-Parr said.
"We have blankets, new shoes, sewing machines and fabric, laptops, toys, pianos, keyboards, guitars, stationary, clothes for people of all ages."
To celebrate filling the container the pair held an official launch at Traralgon Vineyard late last month thanking those who donated to the cause.
"It went really well. We had about 50 guests and they enjoyed themselves. A band from Melbourne, Zero Degrees, performed, as well as a stilt walker and an African drums group," Ms Kicheni-Parr said.
"We want to express our sincere gratitude to all those who donated, every item was appreciated and for those who could not make it to our official launch we released balloons to thank all those who donated."
"To those who phoned and left messages for us, but did not get a response, we apologise. I accidentally deleted messages, so please you're most welcome to phone back."
Ms Kicheni-Parr said she was trying to squeeze in the last few bags before the shipping container left late September, expecting it to take three months to travel by sea.
"We hope it arrives by Christmas. I will go over there and work with local volunteers to identify the needy and distribute goods according to their needs," Ms Kicheni-Parr said.
"Due to the massive response we received we want to continue to send containers every year, so please keep the donations coming."
For more information or to donate phone Ms Kicheni-Parr on 0408 395 600 or 5166 1847 or Ms Chikanda on 0401 957 133.