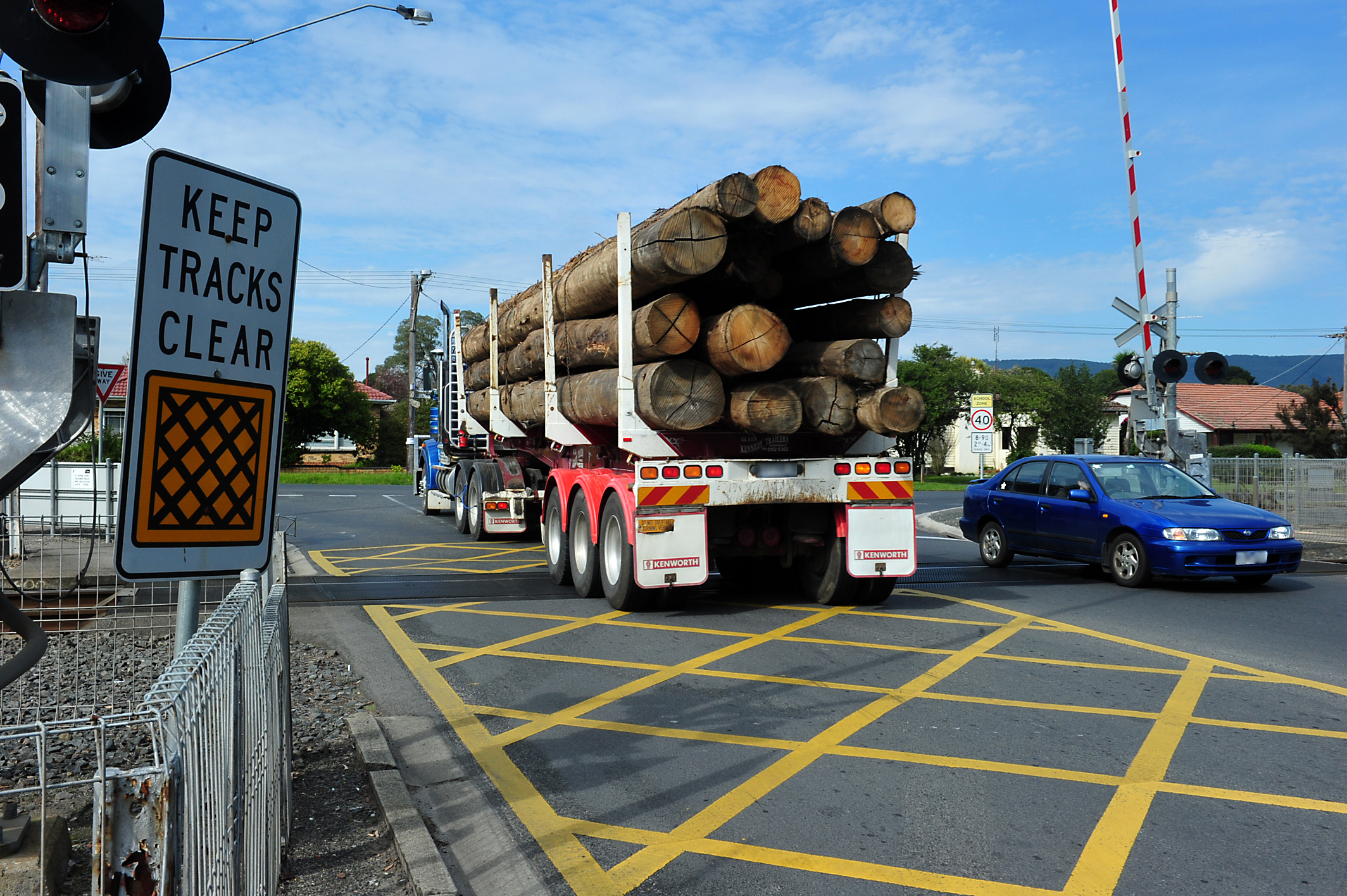 A NOTORIOUS Moe intersection where trucks struggle to clear railway tracks while giving way to traffic, will become the focus of talks between Latrobe City Council and VicRoads.
In a bid to put pressure on the road authority to address long-standing safety concerns by the community, council voted last week to set up a meeting with VicRoads to investigate possible solutions.
Moe's railway line runs in between Waterloo Road and Lloyd Street.
On Wednesday The Express captured the difficulty faced by truck drivers when crossing the tracks from Waterloo Road.
The rear of a log truck was left sitting on the railway while the driver gave way to vehicles travelling along Lloyd Street.
"The truck's in no-man's land," acting mayor Sharon Gibson said.
"If someone's come out of Wirraway Street that they did not allow for, they can do nothing else but park across that intersection.
"How there hasn't been a major fatality there is just pure good luck."
St Kieran's Primary School principal Joanne Johnson, whose school is on Lloyd Street, said students heard the sound of hard brakes or minor accidents at the intersection almost daily.
"The scary noise of brakes is quite frightening for the children," she said.
Ms Johnson said the intersection was confusing for many drivers, partly because of poor visibility.
But she said in some cases, her safety concerns came down to a lack of extra care taken by motorists.
"Sometimes there's just maniac people there," Ms Johnson said.
"I just don't think they take care being near a school, which is a worry to us."
Committee for Moe president Manny Gelagotis said as the Moe-Newborough area continued to grow, the intersection became increasingly congested and an investigation should take place.
A VicRoads spokesperson said the authority was "happy to meet with council to further investigate and discuss the way forward".
They said the level crossing had advanced warning signs, boom gates with flashing lights and yellow 'box-marking' on the road surface which vehicles were not allowed to enter unless they could safely clear the entire intersection in "one full movement".
The spokesperson said VicRoads figures from the last five years showed no casualty crashes involving vehicles and trains at the crossing and therefore a need for safety improvements was "not deemed a high priority".
Cr Gibson said she did not want to "wait for a fatality" before safety issues were addressed.
"I want to hear from VicRoads that they understand it's an accident waiting to happen, they can see that it should be a high priority and I would like them to come up with some solutions," she said.