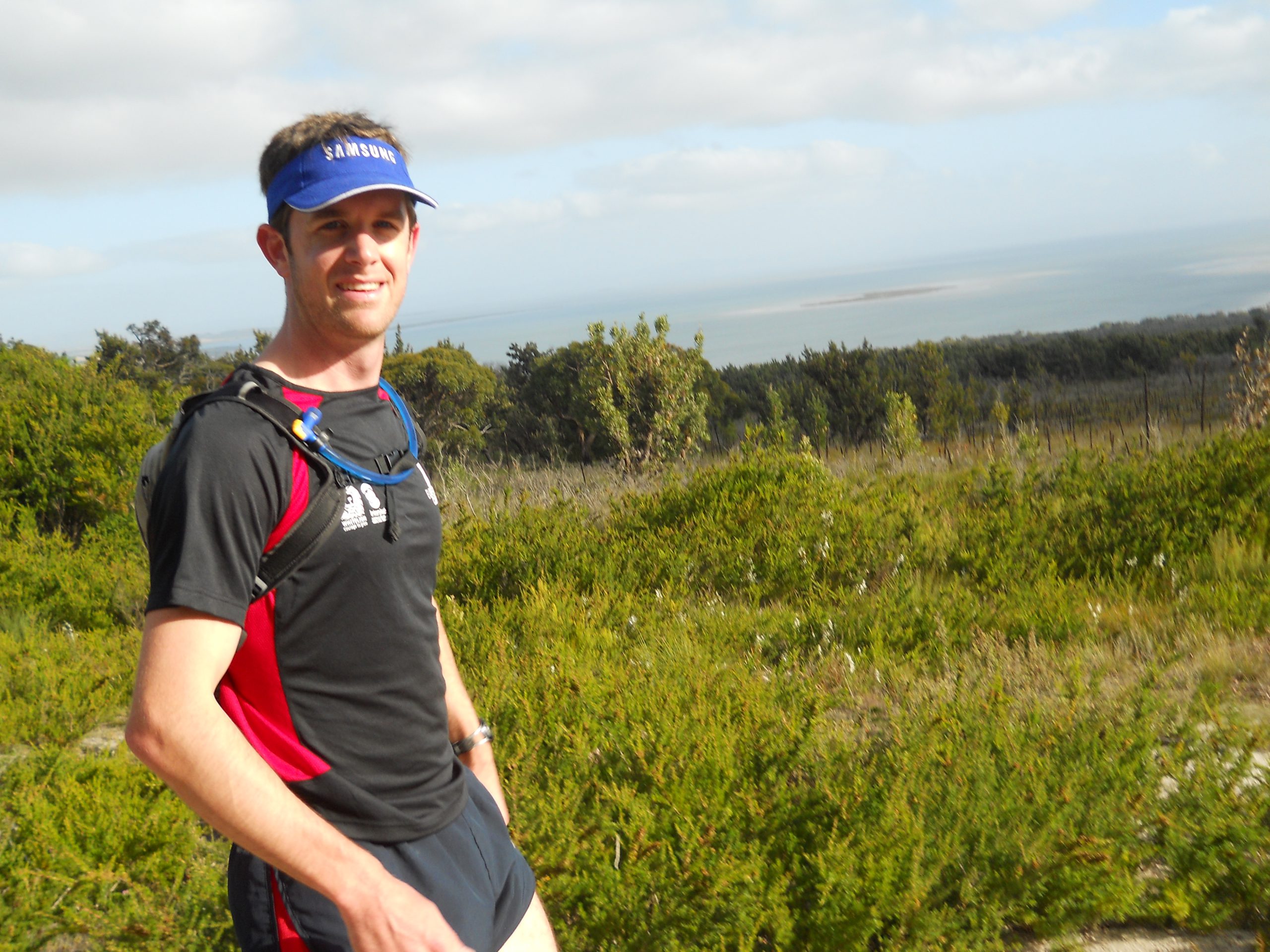 RUNNING
ULTRA-MARATHON
By lynda mcrae
DUNCAN Orr was a man who loved a challenge.
Before his life was tragically cut short in an accident earlier this year he had an ambitious plan to stage an ultra-marathon on the scenic trails of Gippsland's Grand Strzelecki Track.
Though running expeditions with his wife and fellow keen ultra-marathoner, Anna, had led Duncan to some remote pockets of the world, he had acquired a particular affinity for the iconic local track, recruiting other runners and friends to join him in exploring its beauty.
The shock of Duncan's death still hangs heavily over family and friends, but on 21 December this year – thanks to Anna's determination to bring his dream to life – they will come together to stage Duncan's Run-Hundred, a distinctly local event set to include a series of run distances through the Strzelecki Ranges.
The run will include a number of categories including: a solo 50 kilometre and 30km, and a 100km three person relay, with 50km, 30km and 20km legs, but the main event is a gruelling 100km which, with the support of the Australian Ultra Runners Association, Anna hoped would attract a quality field.
Staging a challenging trail event of this nature is no easy feat and the work of a dedicated organising committee, most of who share of a love for the trails around the tiny village of Balook and the adjacent Tarra-Bulga National Park, were working hard to ensure all relevant permits and approvals were in place to comply with risk management requirements, Anna said.
Anna told The Express she was grateful for the support of AURA, the Traralgon Harriers – of which Duncan was a proactive member – and her husband's former employer, GDF Suez Hazelwood – all of who had contributed to getting race plans off the ground.
She welcomed the enthusiasm of volunteer group Grand Strzelecki Inc, particularly Pam Patterson, who she said had been keen to support the event from the outset.
It is testament to the esteem in which Duncan was widely held, not only in local running circles but much further afield, that groups, including the 'How good is this?' Melbourne-based running crew – with their eye-catching pink attire – have already vowed to be part of Duncan's Run-Hundred.
While Anna said she hoped to see as many runners as possible participate in the event, or gather to support those who do and enjoy a drink and barbecue at the same time, she urged anyone taking on the distances – particularly the 100km solo – to "respect the seriousness" of such a task.
"This is still a serious run and those who take part need to respect that and be prepared," she said.
"It is on trails and it will be marked but there will still be a reliance on maps; it's not a stroll in the park."
Runners will need to be appropriately prepared and carry compulsory gear but will be rewarded for the effort with trails that boast breathtaking views, waterfalls and the diverse vegetation for which the Grand Strzelecki track is known.
Already a number of Duncan's close friends have committed to tackling the main event, in honour of a mate who, according to Traralgon Harrier stalwart Ian Twite, "loved people and loved a challenge".
"I couldn't think of a better way to mark the memory of such a great person than sharing a 100km event with a great bunch of people in such a great part of Gippsland," he said
For more event information, including location, course maps and start times, visit www.duncansrunhundred.com