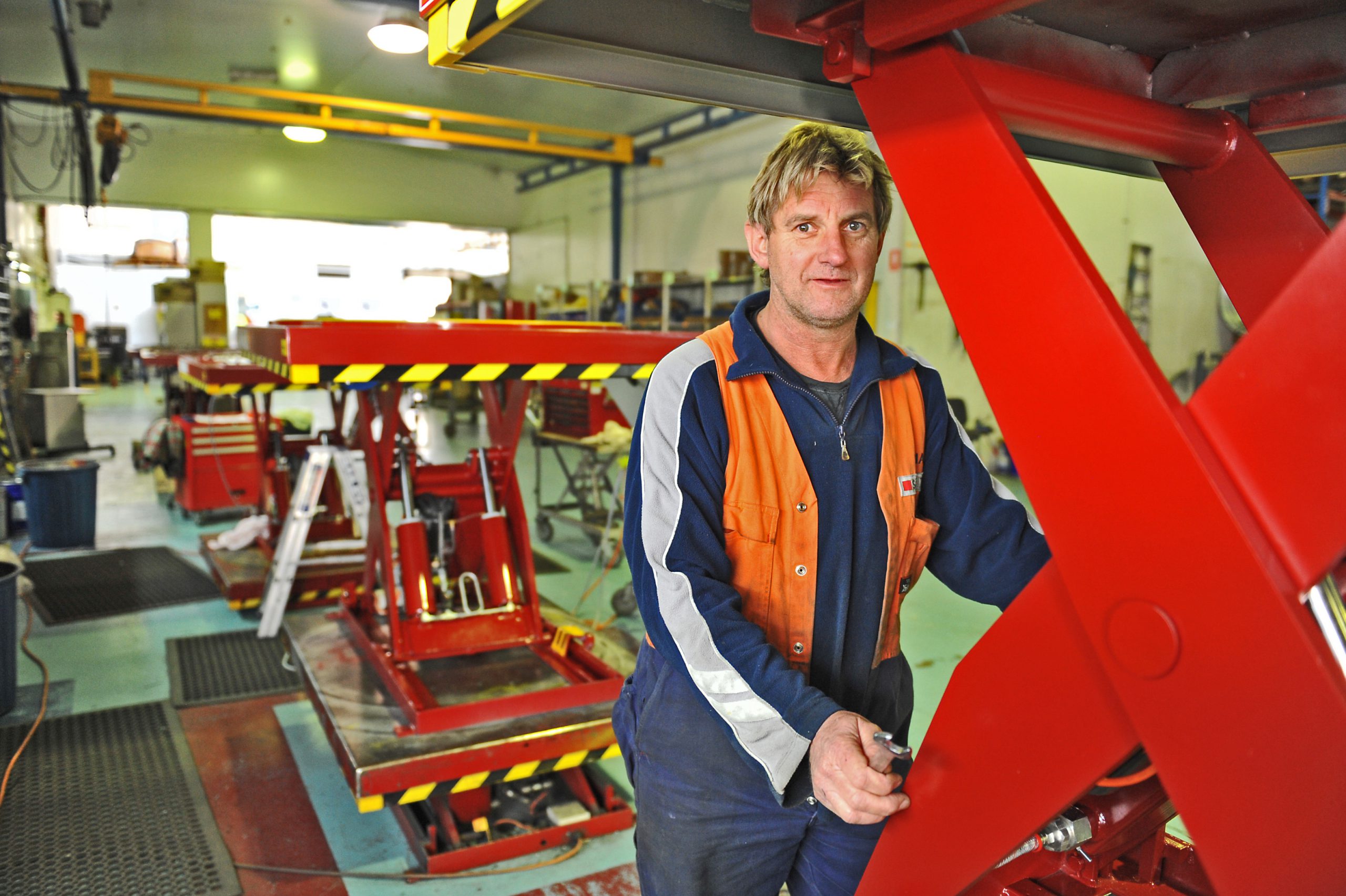 LATROBE City Council's intervention has been, in part, credited for saving 43 Moe-based jobs and adding another 20 senior white-collar positions, a move expected to add millions of dollars to the local economy.
Following news last week Moe manufacturing business Safetech was set to merge with Melbourne-based company Tieman, Safetech director David Wakefield told The Express the local company had lobbied hard, with council's assistance, over months to prevent the amalgamated company, known as STS, from being headquartered in Melbourne.
"The company we are merging with has significant facilities on the north side of Melbourne and is quite near Ford," Mr Wakefield said, adding the municipal council in that part of Melbourne sought to have the entire operation centralised there instead.
Though Tieman's location enjoyed an easier "access to markets", Mr Wakefield said Safetech was able to convince Tieman "it was more attractive and easier to do business here."
He said Safetech had worked closely with council's manager economic development Geoff Hill to "ensure we had a few edges that we could put to our amalgamation partners to say we had the skill sets and smarts, so they should come here."
Additional space and facilities might be required to accommodate the new STS headquarters, Mr Wakefield said.
He said that process was "very expensive" and council had provided key assistance "by helping us access grants and funding to enable it to occur and smoothing the process in terms of planning and other municipal obstacles".
In a difficult business climate, which Mr Wakefield said had been exacerbated by the former federal Labor Government's "complete ineptitude in terms of providing a workable environment for small and medium businesses," last week's decision was a significant win, particularly given council's economic modelling found the indirect flow-on impact to the local economy would reach $39 million and create about 19 additional 'indirect' jobs.
Like much of the broader manufacturing industry in recent years, Mr Wakefield said Safetech's sector – in materials handling and lifting solutions – was subject to "a degree of rationalising".
"It has shrunk significantly over past years," he said, adding challenges presented by Chinese imports and unfavourable exchange rates led Safetech and Tieman to explore "synergies" between the two to pave the way for a joint venture.
"We elected some years back, as we saw part of our market disappear to Chinese imports, to invest heavily in engineering and more of the intellectual property associated with the design of more sophisticated equipment, clever equipment that is highly customised – we moved into a niche market area and established a very high quality skill set," Mr Wakefield said.
"That's been a big feature of this merger – we have saved a lot of jobs that may have migrated, but we also have the ability to add a lot of extra tasks at the senior and white-collar level."
Some of those jobs have already been created and Mr Wakefield said others would come after the new STS structure was finalised next month.
The business will also play a key role in the newly announced industry-led engineering pathway project set to be led by Monash University Gippsland from next year.
The company's financial controller Toni Wakefield said Safetech would join Lion as a "role model" for other businesses, showing how an industry-education link could "add depth" to curriculum planning in a range of courses and "train industry-suitable people".