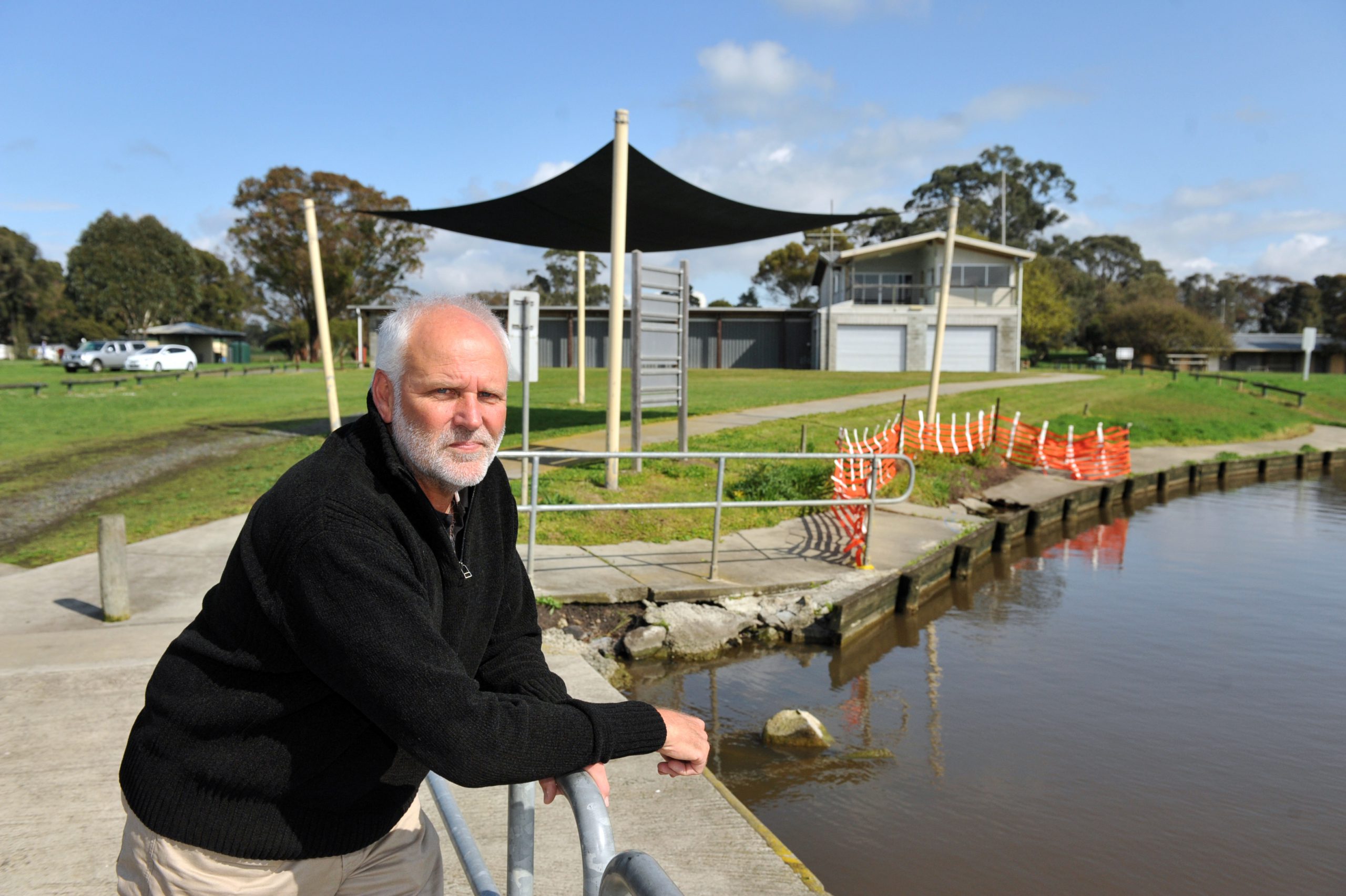 Latrobe City ratepayers could financially shoulder Hazelwood power station's latest cost-cutting measure, as part of a new lease arrangement proposal for Hazelwood Pondage.
After maintaining responsibility for the cooling pond's recreational use for more than 40 years, Hazelwood owner GDF Suez Australian Energy is proposing council take over management of the lake and surrounding public areas, an arrangement Latrobe City acting mayor Sharon Gibson said would cost ratepayers $68,000 in the first year.
Despite a unanimous vote at council on Monday to enter lease negations with GDF Suez, Cr Gibson said it was disappointing ratepayers were being expected to bear the additional costs and responsibilities of the waterway.
"For GDF Suez to consider walking away from its corporate responsibility to our community seems unreasonable and unfair," Cr Gibson said.
However a spokesperson for GDF Suez said the management of recreational facilities was not a core part of Hazelwood's role, and declined to comment further on suggestions it was "walking away" from the community.
"The generators are all pretty pressed at the present from a cost point of view, and Hazelwood in particular is concentrating on getting its costs under control," the spokesperson said.
"We are interested in progressing the negotiations and coming to an agreement."
Latrobe City operates the Hazelwood Pondage Caravan Park, which has attracted $1 million in upgrade funding from Regional Development Victoria, set to flow on the signing of a new lease arrangement.
Latrobe Valley Yacht Club treasurer Bruce James pleaded with both sides to come to an agreement so the long-overdue upgrade of the park could commence.
"Everyone fought pretty hard to get that grant from the government, the facilities at the caravan park are pretty shocking and are in desperate need of an upgrade," Mr James said.
"We've been trying damn hard to see that happen.
"We hold major regattas there every year, and having the park there in that state is just a major embarrassment – the sewage and facilities are a shocker and really need upgrading.
"I'm sure it's only staying open now by the skin of its teeth with the health department, they must spend a fortune on pumping out the sewage holding tanks."
Cr Gibson said the $68,000 figure represented a "dire need" of upgrades and repairs to pondage signage, carpark and safety upgrades on the waterway, while the ongoing management costs would come to $22,000 per year, not including staff time.
Mr James said the pondage was a "huge asset" to the local area, hosting numerous sporting events and community gatherings throughout the year.
"They really need to sort this out, because it would be a huge shame to see it fenced off if it came to that."