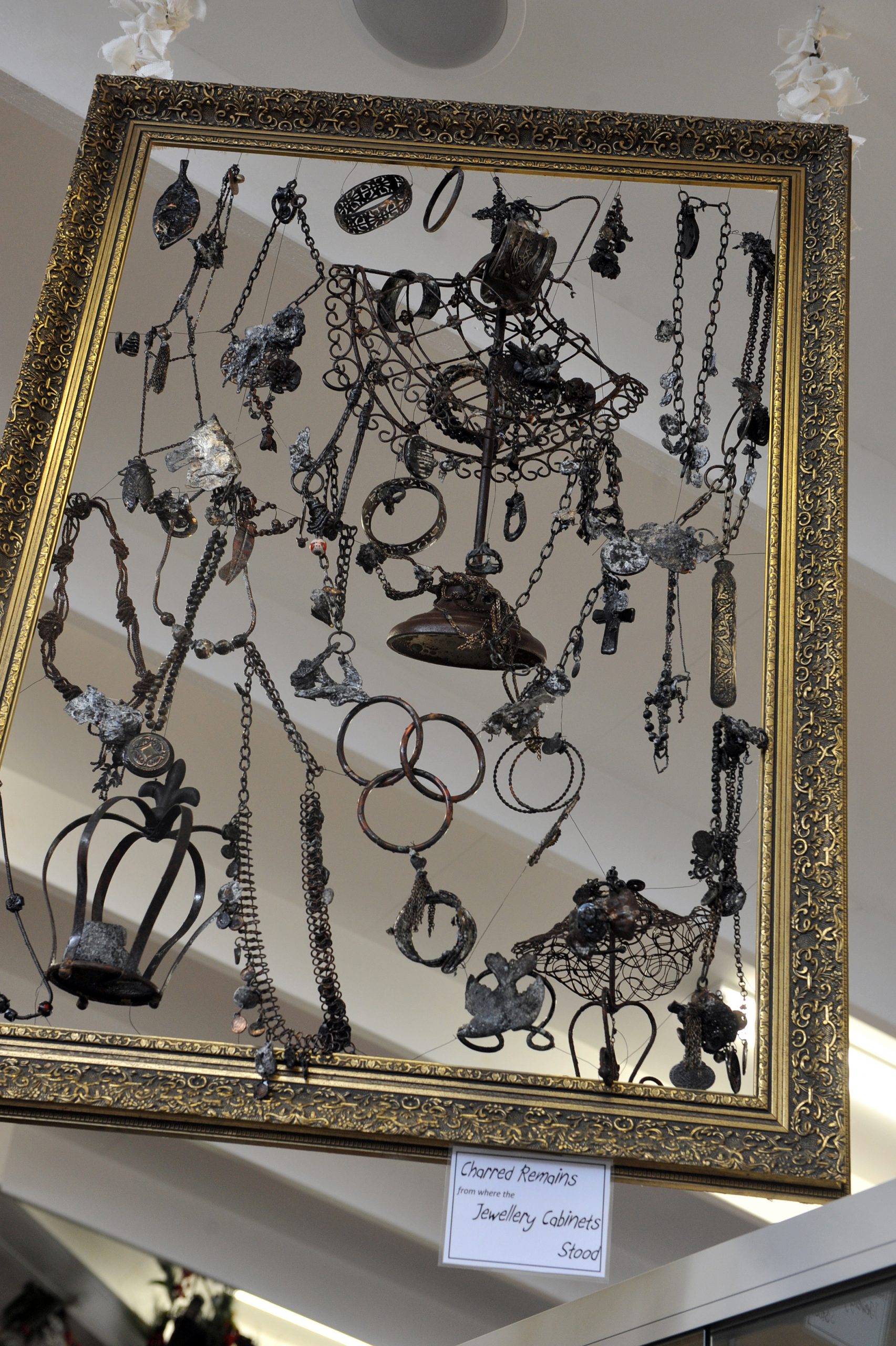 A local garden centre officially opened its shopfront doors again over the weekend after almost a year since a fire ravaged its building.
Growmaster Traralgon was destroyed shortly before Christmas last year, leaving the shopfront which housed giftwares and interior decorations entirely gutted.
"To open is a relief I suppose, it certainly makes a difference," owner Craig Goodman said.
"We burnt down in December and it certainly affected Christmas trade which was out of the shop and the normal garden products that we did carry we didn't have the room to carry."
To remember the events that happened during and after the fires, Mr Goodman retained a charred brick wall along with jewellery which stayed somewhat in tact through the fire.
"(The jewellery) was taken out of the ashes before the demolition mob came in, we just thought both were a reminder of what happened and what was," Mr Goodman said.
"It's just a little bit of past there to look at and makes you appreciate the new, current building we have.
"We've also done a book that's on display in store, it's got photos of the whole event right through to demolition.
"It's also got photos in there of all the people who volunteered and businesses who supported us."
After opening nights last Wednesday and Thursday and an official opening by State Member for Morwell Russell Northe on Saturday morning, Mr Goodman said he was pleased with the "hundreds" of regular customers who turned up to show their support.