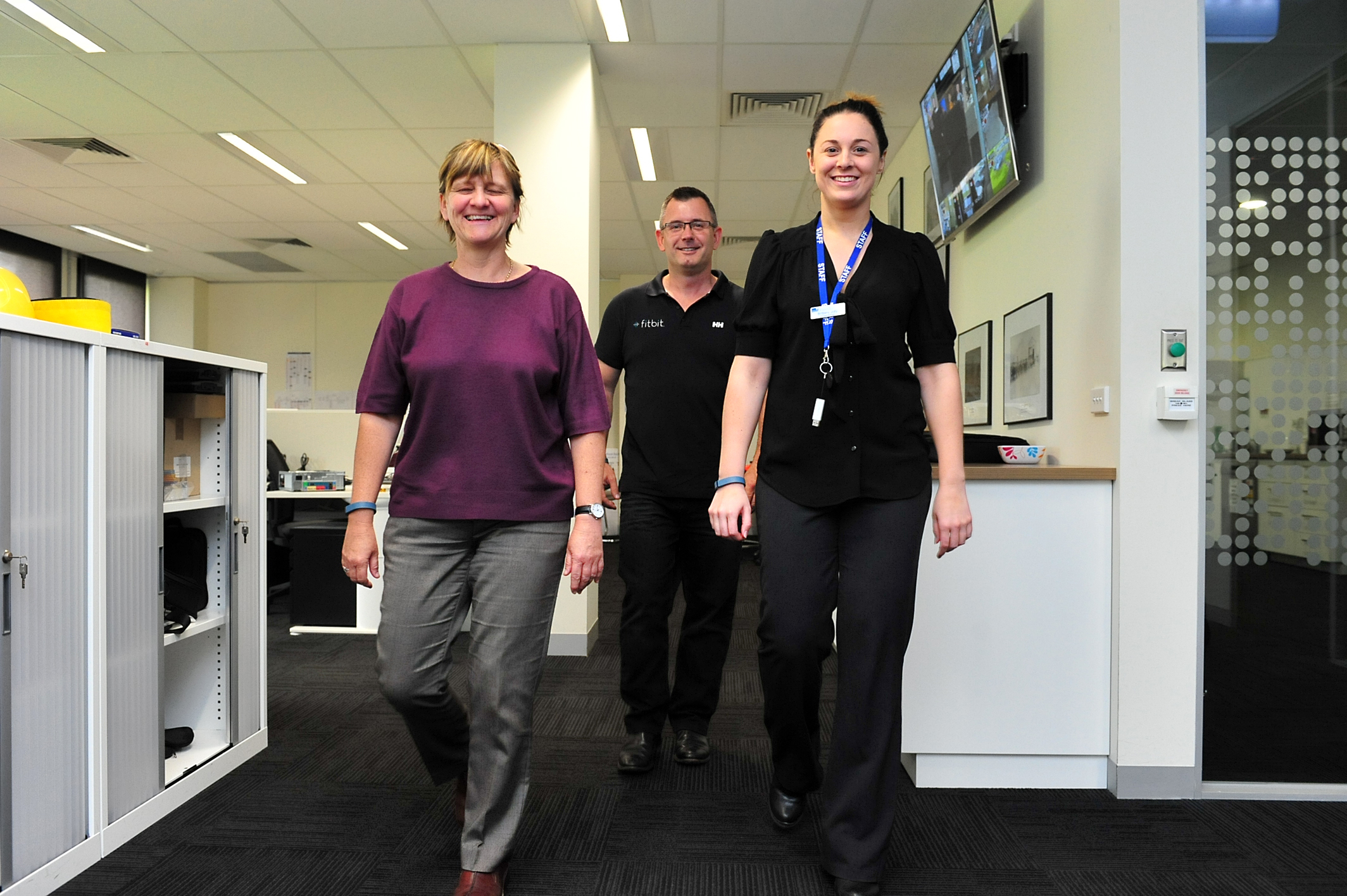 Staff at a Moe workplace have been encouraged to get off their seats and start moving during a Healthy Together Latrobe pilot program.
The Department of Education and Early Childhood Development regional office in Moe is the first workplace to participate in Think on Your Feet, which involves staff wearing hi-tech pedometers they received at a launch on Monday.
The pedometers not only measure how many steps each wearer has taken, but also the activity intensity and duration and sleep quality, with the information synched to a smartphone or computer and displayed in graphs and charts.
Latrobe Community Health Service chief executive Ben Leigh said the HTL partnership between his organisation and Latrobe City was focused on social factors that affected health and tried to reach people at their workplace or school to have an impact on their health habits.
"We hope that by allowing people to monitor their progress and also getting them involved in workplace competitions, that through these social activities they will see that exercise can be fun, and it will be sustained," Mr Leigh said.
DEECD health, well-being and engagement manager Nicola Stuart said the department staff looked forward to trying out their pedometers which they would wear 24 hours a day.
"Staff will be encouraged to think about how they can walk more and sit less, so for instance, holding walking or standing meetings, walking at lunch and parking further away from work," Ms Stuart said.
Latrobe City healthy workforces coordinator Alistair Edgar said after a two-week "warm-up", during which staff got used to the pedometers, they would take part in two challenges, each lasting a few weeks.
"The first will be to compare the number of steps each employee takes and the second will measure the amount of times they spend sitting down," Mr Edgar said.
"If the pilot is successful we'll offer it to all the eight Latrobe City workplaces who are participating in Healthy Together Latrobe."
If any workplace would like more information about HTL they can phone Mr Edgar on 5128 5694.