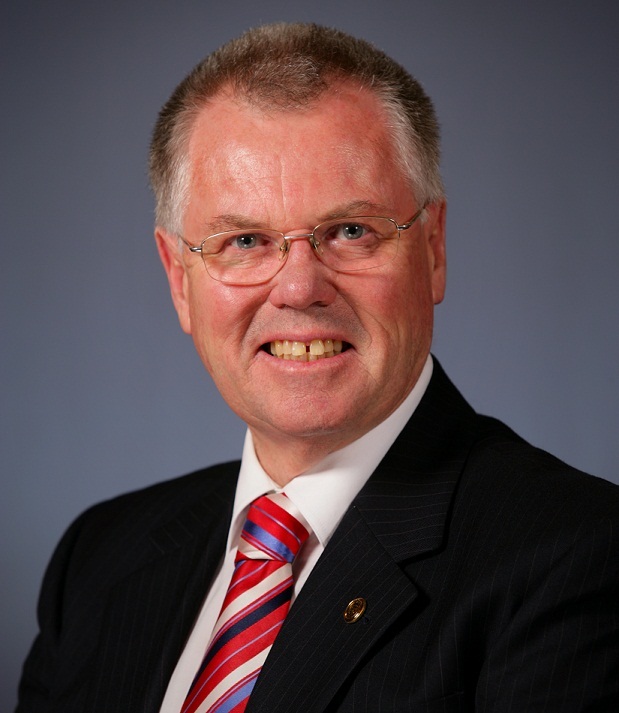 The resignation of Gippsland-based political stalwart Philip Davis has been met with widespread praise for his ongoing advocacy for the region over his 21 years in parliament.
On Thursday Mr Davis, the upper house member for Eastern Victoria, foreshadowed his resignation before an upcoming pre-selection process for the 2014 state election.
Declining any media interviews, Mr Davis said in a statement the timing of his decision had been influenced by the pending release of the Electoral Boundaries Commission's final report, which would trigger the pre-selection process.
"As I had determined not to contest the next state election, it became apparent that the time is right for me to exit parliament," Mr Davis said.
First selected as member for the Gippsland province in 1992, which later became part of the Eastern Victoria Region, Mr Davis served as upper house opposition leader from 2002 to 2008, held numerous shadow portfolios, and more recently served as chair of the Public Accounts and Estimates Committee in government.
Latrobe City councillor and Liberal Party member Darrell White commended Mr Davis on a career of "unwavering" advocacy for the region.
However as parliamentary secretary during the Kennett years, Cr White said Mr Davis had "copped a bit" from the Latrobe Valley community when the Traralgon and Moe hospitals were closed to make way for the privatised Latrobe Regional Hospital.
"That was certainly a bit controversial at the time, as it obviously was a very emotive issue because it was in the days when Kennett was privatising everything," Cr White said.
"But at the end of the day, you look at the significant (LRH) facility we've got there now, most people agree that we've come a long way as a result of that."
Growing up in Gippsland, agriculture became a large part of Mr Davis' pre-parliament life, operating numerous properties around Sale, while rising through the ranks of the farming political scene, at one point serving as president of the Victorian Farmers Federation's Industrial Association.
VFF central Gippsland manager Ken Bailey said Mr Davis was an admirable advocate for farmers' interests through his career.
"As a lobbyist and then politician, he had wonderful people skills, and he's no different in real life – that professional attitude in how he went about his business was exactly the same as how he worked with his friends and local farmers," Mr Bailey said.
"It was those farming roots which put him in great stead to perform the role that he did; I've honestly got the highest admiration for the man."
Mr Davis said he intended to "actively pursue private interests" when he resigned from politics.
"My wife Elizabeth and daughters Penny and Annabelle have been fully committed to my vocation. I could not have contributed without their unwavering support," Mr Davis said.