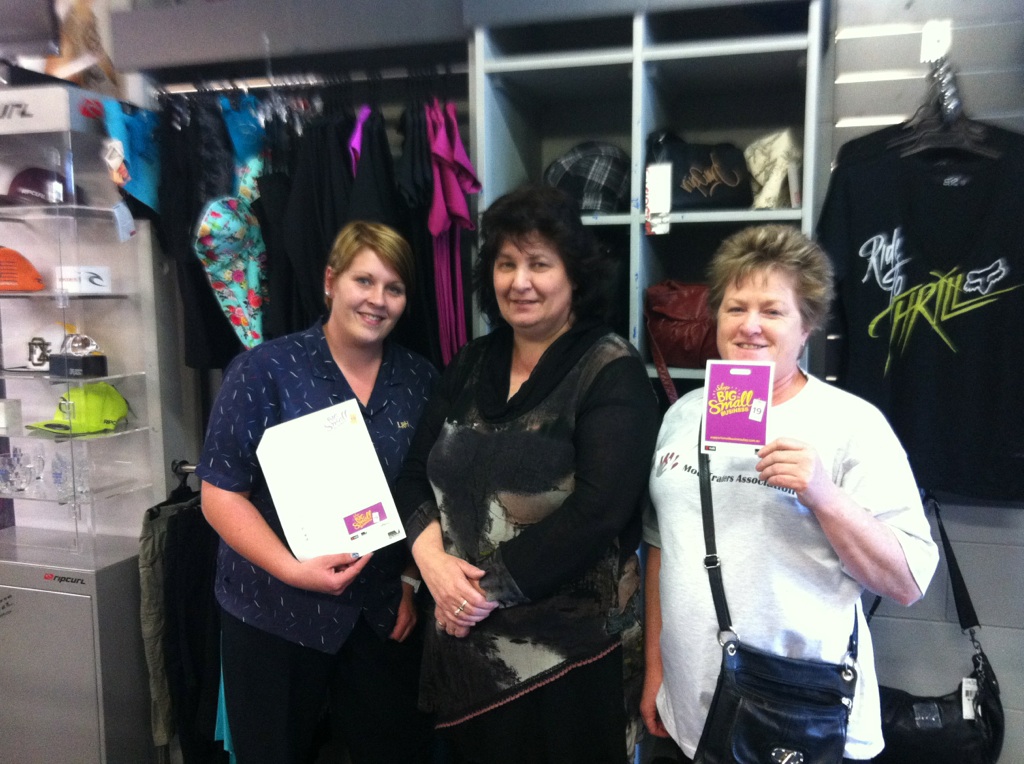 Businesses throughout Latrobe Valley celebrated the inaugural Support Small Business Day on Saturday, with most concluding it was a great concept with room for improvement.
More than 50 local store-owners registered their businesses on a website which shoppers could visit to identify participating stores.
Moe Traders Association secretary Sue Broadbent said business owners she spoke to said they were happy with the day and it was busier than a normal Saturday.
Ms Broadbent said the traders association had received $1000 worth of $20 gift cards to hand out to shoppers for spending in stores, and did so on Friday to the surprise of many customers, who weren't aware of the event.
"One store even said that she had customers come in that had not even registered to get their free $20 card but saw it was support small business day so they wanted to do just that, and they decided to spend the morning shopping in local Moe shops," Ms Broadbent said.
"Butchers on George reported a great day with a lot of people bringing their gift cards in to get meat and he was very pleased to see a lot of new faces.
"One shop also said it was great to see people spend more than the $20 card they were given."
However, Rosedale Tavern owner Melissa Hawkins said while the concept for the day was "great", it could have been better executed.
"We did register, but we didn't get any information until the day, so it was vague as to what to do," Ms Hawkins said.
She said the event could be improved for next year with more publicity and perhaps a change in date or turning it into a two-day event.
State Member for Morwell Russell Northe said he received mixed reviews, but overall the day was well-supported in-principal and he would like to see more consumers and businesses participating.
Mr Northe said while a review would determine whether the event was held again next year, "I personally hope it will continue next year, and hopefully be bigger and better".
"We really want to encourage chambers of commerce and traders associations to get on board and promote this to their members," he said.
He reminded gift-card holders that they could still redeem their vouchers in participating stores until Saturday.