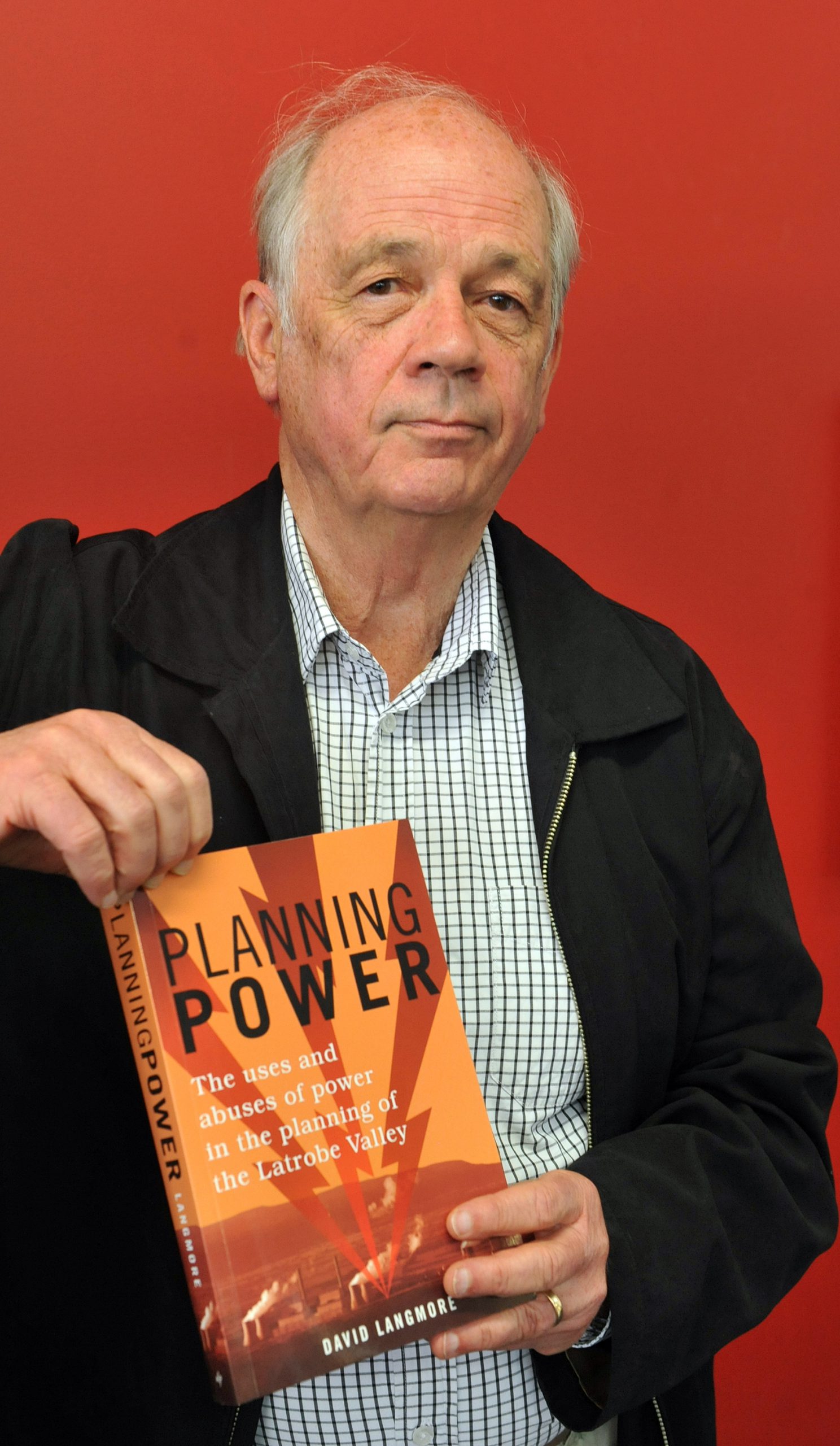 MORE than three decades ago, long-time local planning manager David Langmore was brewing an idea that Latrobe Valley's unique history lent itself to the possibility of a book unveiling the stories behind some of its monumental events.
The idea evolved and this month Mr Langmore, now retired from a career spanning years in senior strategic planning, launched his new book 'Planning Power: The uses and abuses of power in the planning of the Latrobe Valley'.
During the years of painstaking research preceding last week's launch, Mr Langmore said extraordinary insights about key periods of the Valley's history emerged.
Some – to the best of his knowledge – have not been revealed publicly until now.
Planning Power analyses some of what the Traralgon man described as "Australia's largest and most extraordinary planning and development proposals in the 20th century".
The book examines factors leading to the eventual destruction of Yallourn which Mr Langmore said provided a "fascinating case study" about planning and power.
Speaking with The Express the author said many years ago he had seen a report, dating back to the 1920s, provided to the State Government by the State Electricity Commission of Victoria listing a number of criteria to be considered in the siting of the 'model' town of Yallourn, in connection with SECV works.
He said one of those criteria stipulated it was "preferable" the new town "should not overlie coal".
It went on to report "most, if not all, of these requirements have been met".
History showed, in fact, the town's location overlay significant brown coal deposits, resulting in a decision to dig it up about 28 years ago, despite the town once being touted as a "permanent show-piece… of enlightened town planning".
Mr Langmore said the eventual destruction of Yallourn "begged the question… had the SECV not investigated whether there was coal underneath Yallourn?' or had it investigated, but not told the State Government?"
"Either way it was a major problem," he said.
Planning Power determines the SECV knew Yallourn was being built over coal but failed to inform the government,"possibly because they assumed there was such a large (existing) coal supply, that it wouldn't matter" – assumptions which proved to be fatally flawed.
Mr Langmore's book also explores why a proposal for the Driffield power station, once "Australia's largest 20th century development proposal", failed to eventuate.
"This (proposal) was huge," he said.
"It was very similar to a full Loy Yang power station plus a full diversion of the Morwell River around to the eastern side of Morwell.
"In the old days it was quoted as a $4 billion project and if you scaled that up to today's value, it was roughly a $14 billion project."
Today, the Driffield power station is "just a very small affair" and Planning Power examines why the original proposal was never pursued.
Issues related to the "disgracefully inadequate" buffer zone between Morwell and the open cut are also tackled in his book and Mr Langmore said his research discovered numerous examples of how interplays between politics, procedures, organisations and personalities affected landmark events in the region.
Of the writing process, he said "you can ask so many questions and then sometimes you just hit gold, and you find things you never expected to".
While Planning Power is specific to Latrobe Valley during a particular period of its history, the book's issues and themes are universal in nature and Mr Langmore said he expected the stories would resonate widely.
Planning Power is available now in book stores.