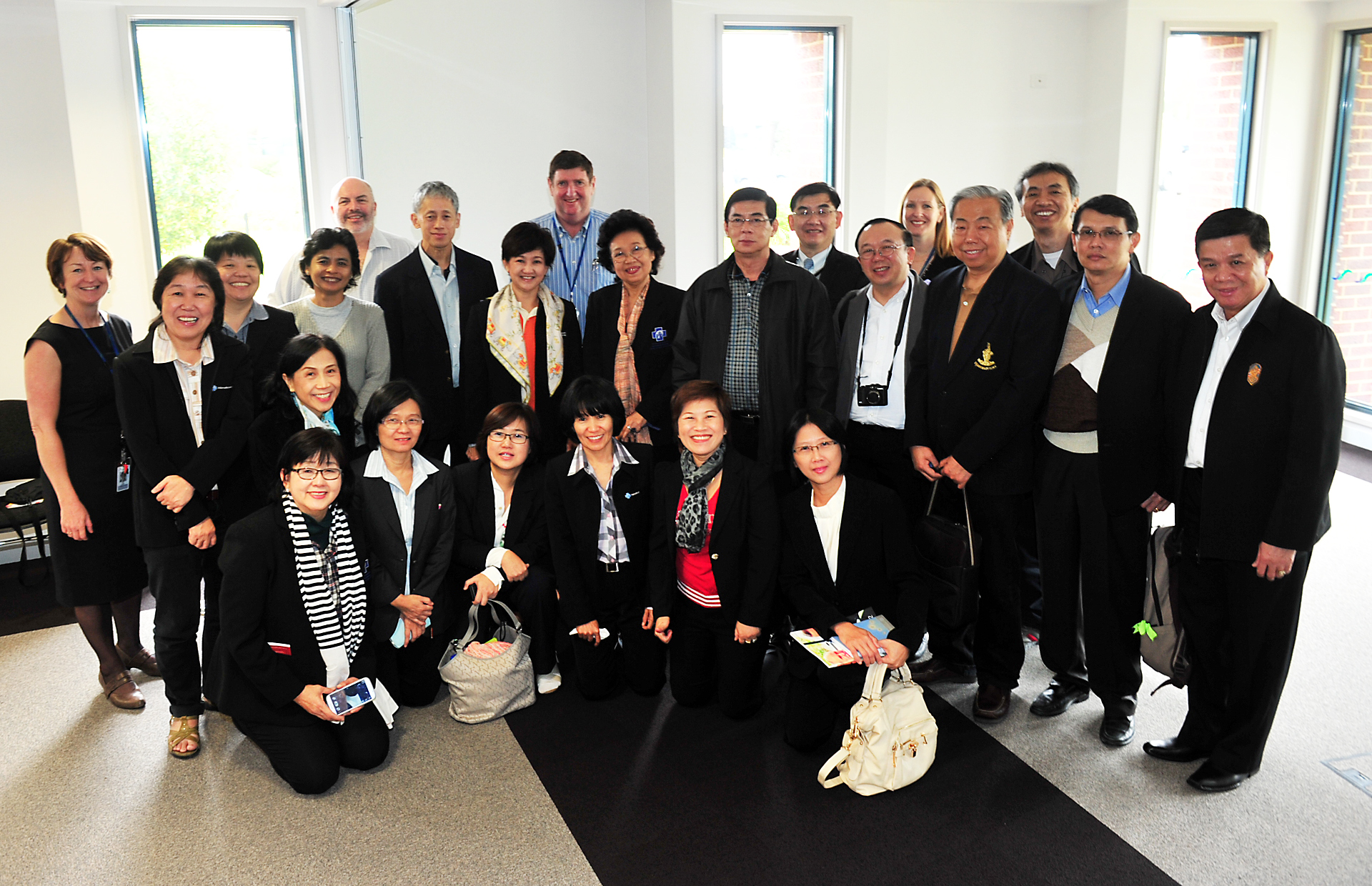 LATROBE Regional Hospital was held up as one of the "best examples of how a healthcare service can be run" to a visiting Thai delegation, in Australia to observe new developments in the field, this week.
La Trobe University School of Public Health lecturer Adamm Ferrier accompanied the delegation during its tour of Latrobe Regional Hospital on Tuesday, as part of a symposium hosted by his university's China Health Program.
Mr Ferrier told The Express the Thai group was comprised of 35 representatives from various stakeholders including government, private hospitals and non-profit private advocacy groups, professional councils, health care professionals and local authorities.
Together, the representatives form a board established under the Thai National Health Security Act 2002 as part of the Thailand Government's commitment to universal health cover, first introduced about a decade ago.
Mr Ferrier said the delegation was "particularly interested in how healthcare is managed here in Victoria" and, more specifically, from a health service like LRH which worked "closely with the local community and is mindful of its needs".
He said the physical development of LRH would also have been keenly observed by the Thai group, "and the way services can be scaled to meet the needs of the local community".
Mr Ferrier said Thailand was a leader in the delivery of universal health coverage across Asia, something not even larger countries such as China offered, but it had only introduced UHC 10 years ago compared with Australia's system which had been in place for almost 45 years.
He said the Thai Standard and Quality Control Board members, on a flying three-day visit to Australia, recognised its board could not "exist in isolation" but to "keep abreast of developments it must look beyond its own horizons".
"They are very keen to understand how the best examples of healthcare services can be run – this is why they came to Victoria -and I am very pleased to be able to showcase the premier hospital of the Latrobe region," Mr Ferrier said.
He said Victoria's system of "decentralised healthcare governance where accountability and reliance for healthcare services are situated at the local level" was a model of interest to the Thai board.
He attributed Thailand's preparedness to embrace UHC, ahead of most of Asia, to "a whole host of factors", including the country's political stability and the broad social-conscience of its population.
Mr Ferrier said Tuesday's symposium had proved "incredibly valuable" and he was grateful to LRH management for its willingness to host the delegation.