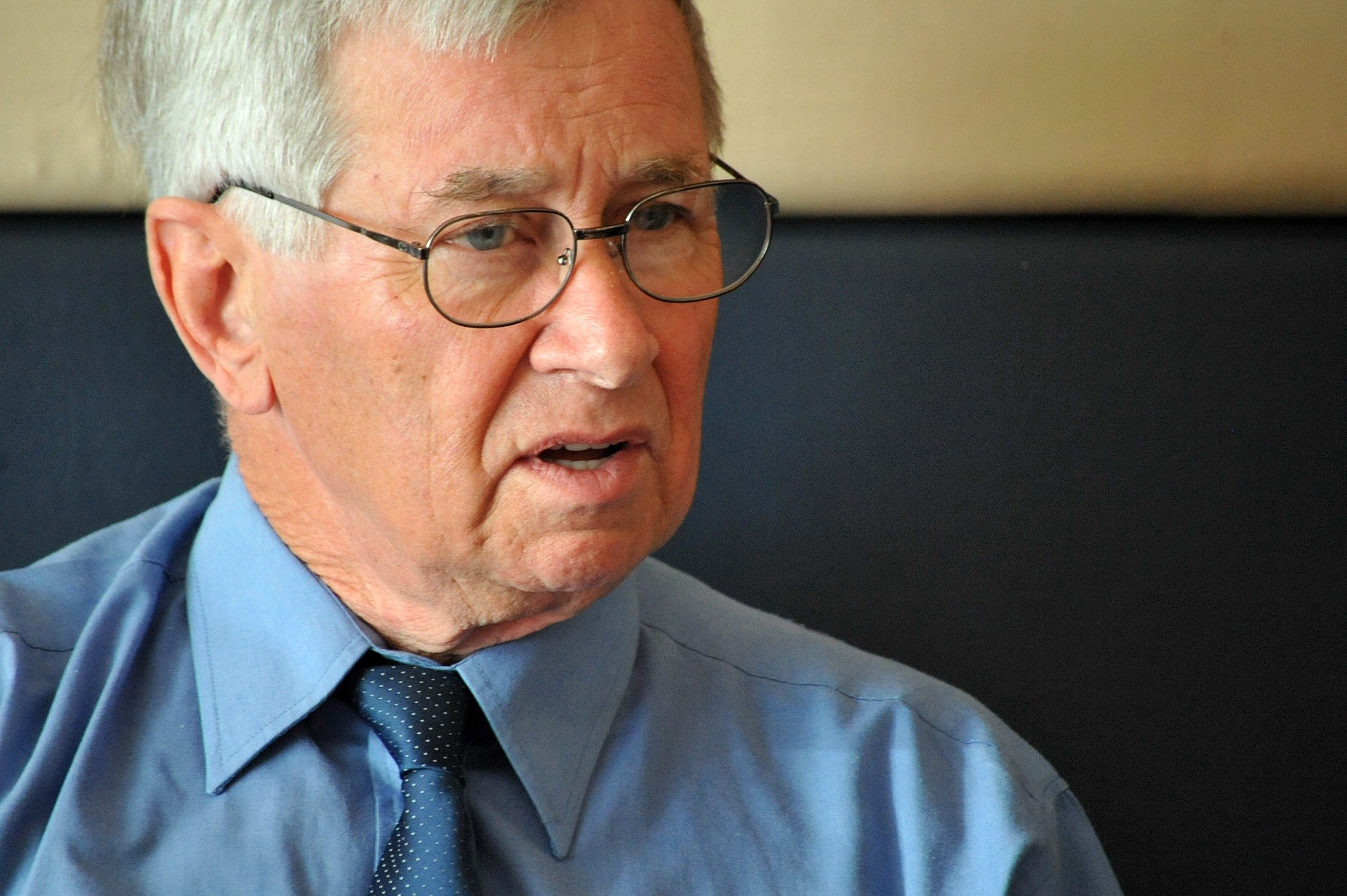 RELATED COVERAGE: Latrobe City Council one year in
A former Latrobe City mayor has broken a year of political silence to criticise the sitting council and what he views as a lack of proper leadership and advocacy.
Ed Vermeulen said 12 months into the council's four-year term, the community's prospects had already been damaged by a "lack of positive policy, positive advocacy and positive ideas".
He questioned the current council's ability to maintain a strong relationship with state and federal governments, which the community is relying on to fund major projects currently in the pipeline.
Mr Vermeulen said these connections needed to be strengthened by councillors themselves, in particular mayor Sandy Kam, and believed the leadership was "particularly lacking".
"You've got to have a plan about how you engage with the state and federal government and how you meet with them. That was going really well (under the previous council) and since then I think it's not been forward-looking enough," he said.
Mr Vermeulen said particular projects the new council had neglected to lobby hard enough for included the new performing arts centre, which was earmarked for Morwell in 2010, the proposed regional indoor aquatic centre for Traralgon and construction of the Morwell 'super school', which would combine three of the town's ageing primary schools and has consistently failed to attract state funding since it was announced in 2008.
"All council has to do is take a positive stance and put a little bit of pressure on, particularly on two local politicians to get something happening there," he said.
"When my stepfather came here with us years ago, he sat on the housing commission door every day for three weeks until they got sick of him and gave him a house.
"That illustrates the sort of commitment you can have for something."
Mr Vermeulen lost his spot on the council in last October's general election and was the sitting mayor before Cr Kam.
In approaching The Express to voice his concerns, Mr Vermeulen was keen to point out his move was not "sour grapes".
"I'm not looking at getting back at anybody and I'm not looking at making ongoing comments, I just don't think that's appropriate," Mr Vermeulen said.
"But 12 months (later) is a good time to take a look at some of the issues that have come up."
He said he did not believe he was being "super critical".
"I think that's part of the job. You can sit there and keep the chair warm and see your time out, but what a waste of opportunity in terms of what you could do for everybody," he said.
Mr Vermeulen spoke out against council's three-month review of the Moe railway revitalisation project, blaming the delay for the current uncertainty that remains for the project following a failure by the former federal Labor government to sign a funding agreement before the election and the now absence of an absolute commitment from the Abbott Government.
"We (the former council) had timed it to perfection to give that project maximum opportunity," Mr Vermeulen said.
"It was building up to a point where I think the project could well have been signed off before the federal election took place. But the project was delayed by a number of months.
"I now think it's going to take very significant support locally, to get it to the same stage where it was."
Mr Vermeulen also hit out at the recent adoption of a new procurement policy, which he described as wasteful, costly and "against all modern management practice".
"The costs will come back to ratepayers, and another important aspect of this is the constant lowering of staff morale," he said.
"You're much better off giving them (staff) the abilities and resources and then hold them accountable and on a large project where there's potential for $100,000 overrun then you need to change direction somewhere in the middle."
Mayor Sandy Kam responded to Mr Vermeulen's claims in a written statement.
"Mr Vermeulen is a former councillor who was not re-elected by the community at the last council elections," Cr Kam said.
"I am unsure where he is getting his information from as I do not recall seeing him at any council meeting.
"I am happy to meet with him if he wants to discuss his concerns."