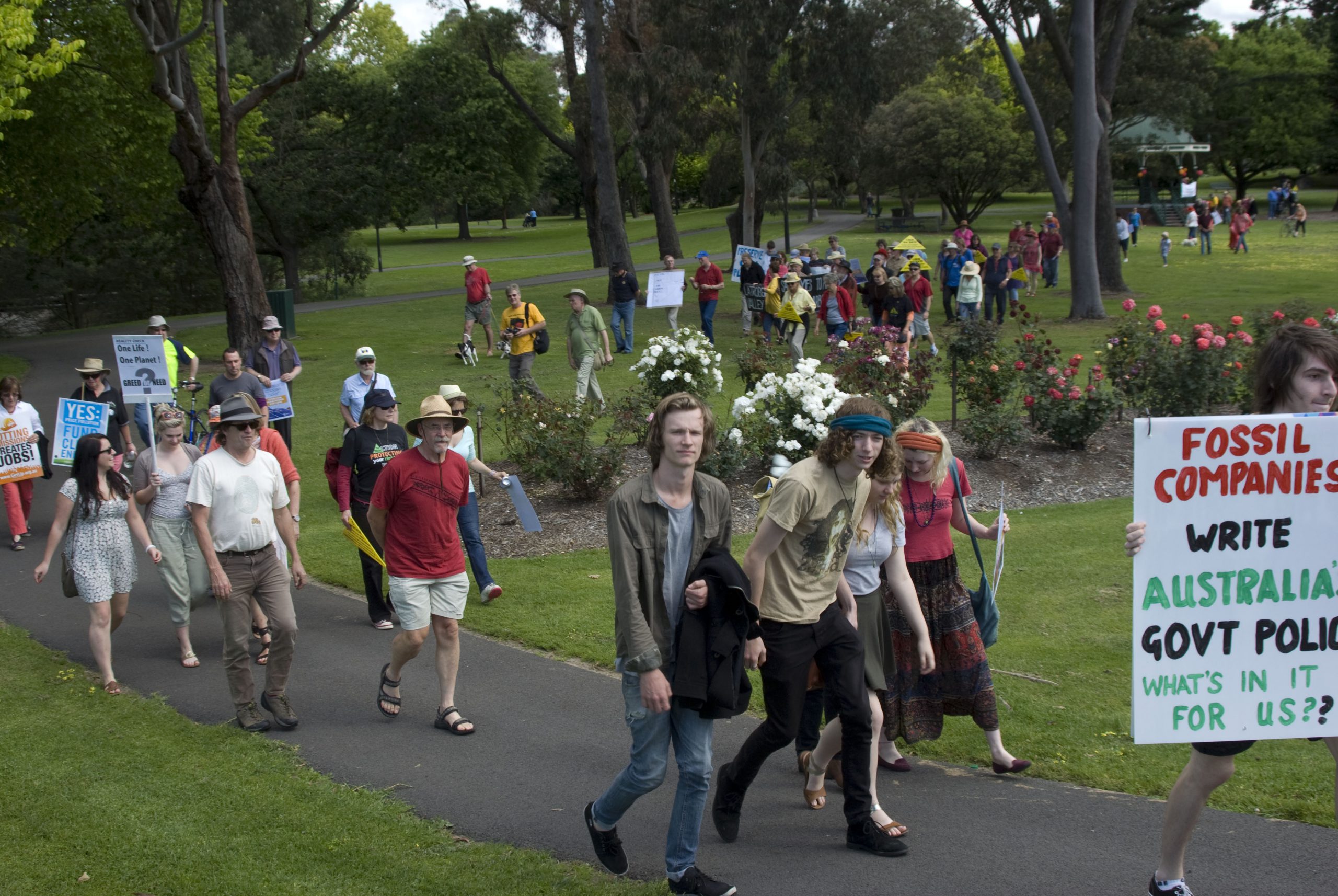 The Abbott Government's plans to repeal the carbon tax were met with resistance in Traralgon on Sunday, when an estimated 110 people marched in defiance of the proposed legislation.
Organised by the Latrobe Valley Sustainability Group, in conjunction with online political lobbyists GetUp, the Climate Change Action march progressed through Victory Park before the crowd congregated outside Federal Member for Gippsland Darren Chester's office.
"It was extremely heartening to see so many young people in attendance and it may be that this generation has suddenly become aware that the younger you are now the more that climate change will affect you in the future," LVSG secretary Dan Caffrey said.
Last week Mr Chester welcomed the introduction of legislation to repeal the carbon tax in Federal Parliament, noting overall emissions had continued to rise under the tax.
However Mr Caffrey said the carbon tax had effectively worked in cutting emissions from electricity production by nine per cent so far.
The Traralgon rally coincided with the National Day of Climate Action, in which an estimated 60,000 people marched across cities and towns across Australia demanding swifter action on climate change.