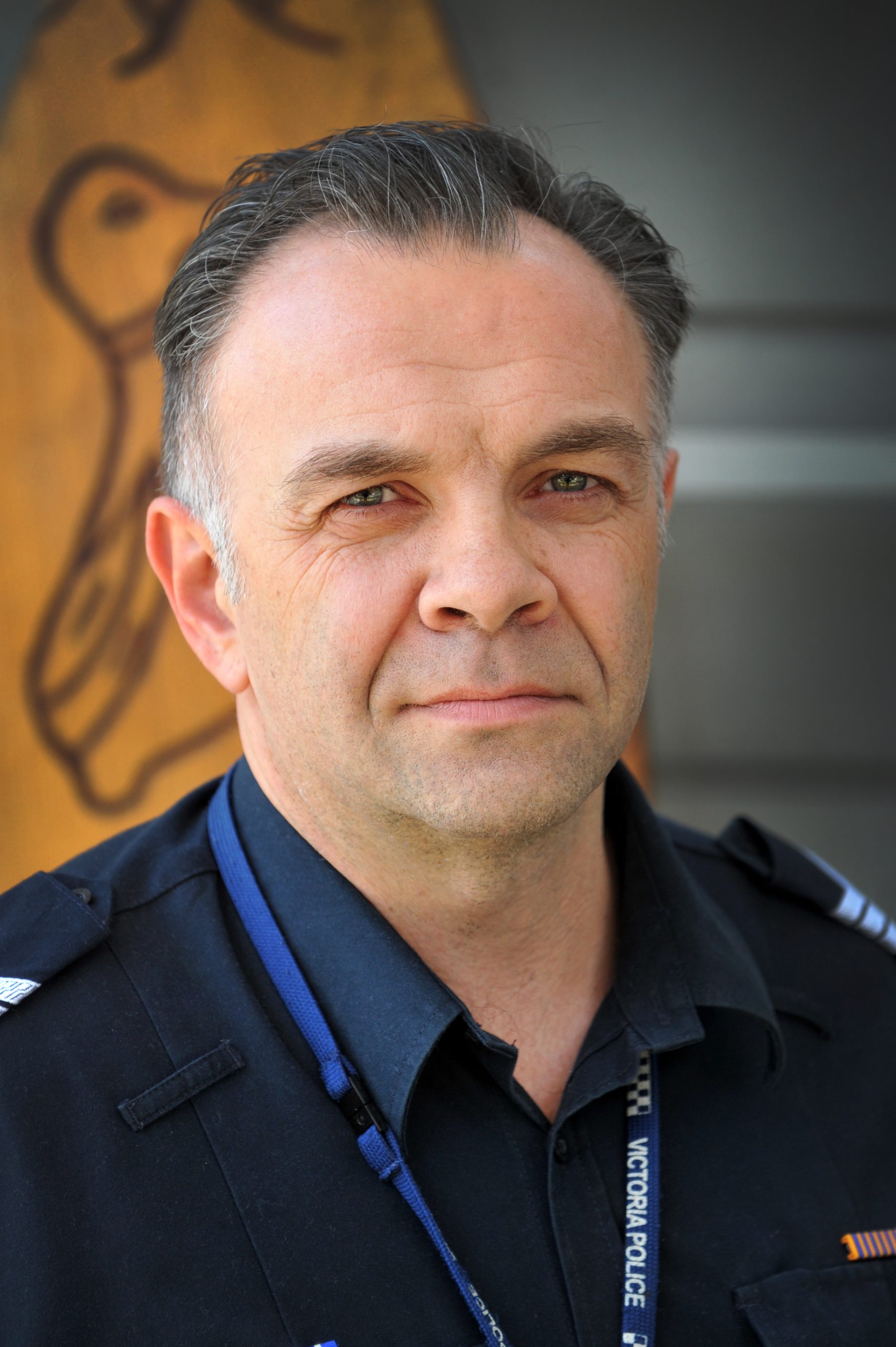 When a Latrobe Valley woman answered the door with a black eye claiming she had walked into a door, despite all signs pointing to domestic violence, police had little ability to intervene.
Such was the inability of police officers to adequately respond to family violence callouts prior to major police operational reforms in 2010.
Since the reforms, the Valley's dedicated Family Violence Unit has become one of the most effective response teams in the state.
Annual police statistics released this week show yet another increase in family violence reports over the September 2012 to 2013 period, as well as a 22 per cent jump in drug offences and 31 per cent increase in robbery.
FVU officer in charge Sergeant Craig van Bruegel believes it is a sign of growing trust in the police's ability to respond effectively to domestic assaults.
"In the past we didn't cater for domestic violence very well, we didn't have the power, and our police didn't have the sympathy to understand the reasons why women didn't report it to us," Sgt van Bruegel said.
"In the past police didn't progress further if we had nothing to work with from the victim, in terms of making a complaint, but now we proceed irrespective of the victim, and that's a very clear power we have in our code of practice now."
With Latrobe police officers responding to an average of between three and six family violence reports every day, Sgt van Bruegel said domestic violence required a significant share of police time and resources, laying charges for each individual assault, threat or related damage to property.
As a further example of the pervasiveness of family violence in the Valley, when The Express makes routine calls to local stations for police news updates, journalists are often told "there's nothing out of the ordinary, just domestics".
Each individual breach of intervention order is now also recorded – five unauthorised phone calls to a victim will now attract five breaches – leading Deputy Commissioner Lucinda Nolan to note one in three family violence intervention orders had been breached across the state over the same reporting period.
"It's very typical that we would talk to a woman in the environment that she had just been beaten in, and there has been a clear lack of confidence in us, and combined with her fear of retribution from the perpetrator, we were powerless," Sgt van Bruegel said.
"But now it's the reverse – if we have sufficient evidence to show there's a family violence incident, we will just remove the male partner from the home.
"It's a game changer for us to be able to take him out of the house, even if she doesn't sign up to a statement, and if we feel the affected family member will remain in a higher risk scenario, we will pursue avenues to seek refuge for the family."
Quantum Support Service family and children service coordinator manager Carolyn Richards said increased police crackdown on family violence had seen police referrals overtake personal referrals to the service for the first time.
"We are still of the viewpoint the family violence hasn't actually grown in the Latrobe Valley, but with police having more powers and responding in a different way, it's had a dramatic impact on the demand for our services," Ms Richards said.
"There's absolutely more training happening for police officers these days through their cadetship – before there was a lack of understanding around family violence, in which callouts were seen as high risk but more often as a nuisance because they had been to a house several times without the victim speaking up.
"Now the attitude of police, especially within the specialised family violence unit, is just fantastic. They clearly have a stronger understanding as to why victims in family violence situations don't feel comfortable reporting."
Ms Richards said last financial year Quantum received more than 2044 notifications from police, while the service provided ongoing case management support for 335 women.
"We certainly have some pretty high levels of abuse coming through, but for women it is often the psychological abuse which is far worse," Ms Richards said.
"Getting your self esteem back is much harder to get over a broken arm; it's about respecting yourself so you can actually fully recover and gain a sense of self so you don't get caught up in another abusive relationship.
"If that intense work is not done with the victim, then many of these women unfortunately end up in the same situation with another man."
Latrobe Police Service Area Statistics
Raw offences 1 Oct 2012 – 30 Sep 2013
-Robbery: 59 (31.1 per cent increase)
-Assault: 1597 (3.1 per cent increase)
-Assault excluding family violence: 825 (2.7 per cent increase)
-Property damage: 1383 (5.3 per cent decrease)
– Burglary – residential: 467 (2.7 per cent decrease)
– Burglary – other: 307 (3.2 per cent decrease)
– Theft from motor vehicle: 647 (0.8 per cent increase)
– Theft of motor vehicle: 145 (31.6 per cent decrease)
– Drug offences: 489 (22.2 per cent increase)