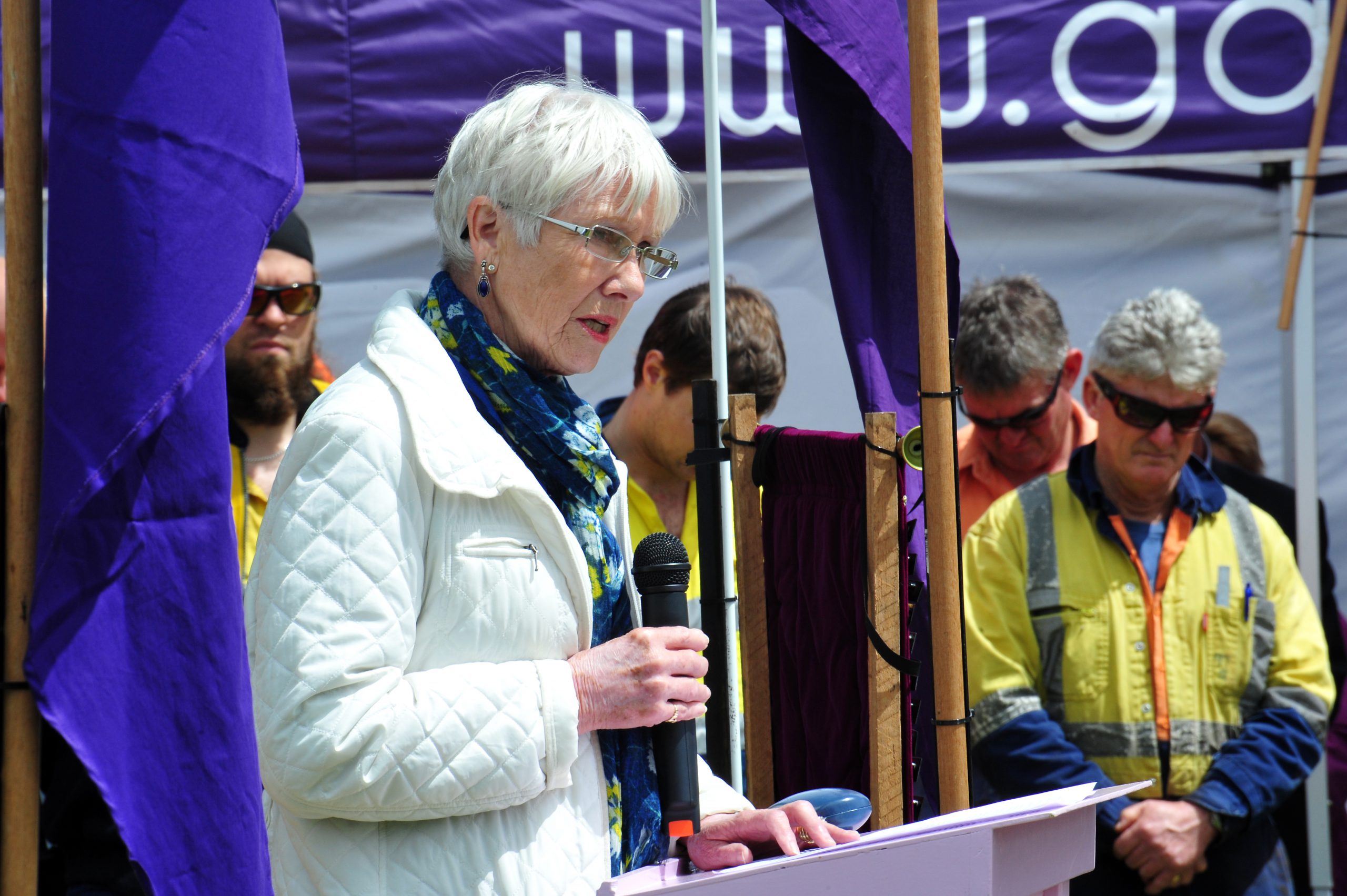 GARDS member Margaret Cook, who lost her husband Graeme to mesothelioma in 2010, shared her family's struggle at the asbestos awareness ceremony on Friday morning.
Margaret explained that Graeme was a mechanical engineer and while he had many jobs over his career, he had begun and finished in the pulp and paper industry and was "obviously" exposed to asbestos at some point.
She said he was working in Queensland and was looking forward to retirement when chest problems prompted him to book a doctor's appointment.
"When the doctor called him in, he said the test would have to be repeated because the results were so bad… but there was nothing wrong with the equipment," Margaret said.
Margaret recalled that upon his diagnosis of mesothelioma on 19 April 2008, she was shocked to learn he had been given six weeks to live.
"We learned that this disease hadn't come up all of a sudden, but was an accumulative disease… over four to five years Graeme had shown symptoms," she said.
Graeme passed away by her side two years after his diagnosis, to the day.
"I would tell others don't take anything for granted and go to the doctors," Margaret said.