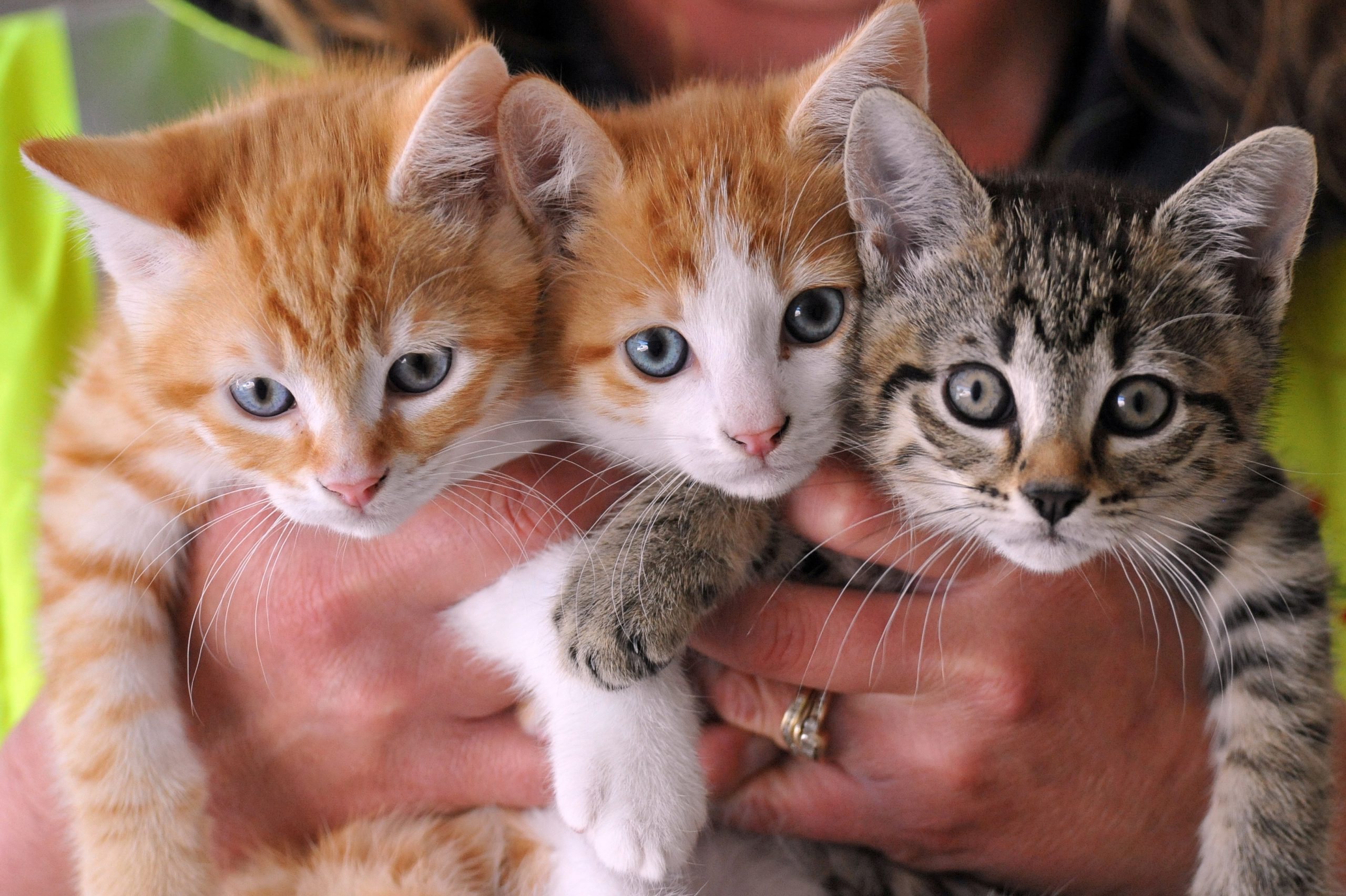 Two litters of kittens and their frightened mothers were recently dumped outside the gates of Latrobe City Pound.
While the owners of these felines may have thought they were doing their pets a favour or themselves an even greater one, they could have in fact ensured their former pets an early death.
It is likely the two litters will be euthanised as they are currently weighing under 800 grams, the legal weight for adoption, and are not looking to be of weight by the end of their eight-day stay in the pound.
Due to an agreement between Latrobe City Council and local rescue groups, underweight kittens would normally be passed on to carers to re-home, but after an influx of kittens, organisations like Forever Friends Animal Rescue Latrobe have reached capacity with 145 felines in their care.
"This is pretty much the first time we've had to start saying no to the pound. It is kitten season and we have seen kitten season start earlier this year and we've had lots and lots of kittens come through in the last three months," FFARL president Melanie Palmer said.
"We need more carers but we're also promoting responsible pet ownership and the desexing of cats and kittens.
"If we have people who have the capacity to come forward and become carers we would be able to come and help out in these situations."
Both Latrobe City Council and Ms Palmer encouraged community members to remember this holiday season that pets were for life, not just for Christmas.
"A cat or a dog is for life, not just the Christmas period, they do grow up, they do require a lot of training to make sure they're animals who can handle the world and be suitable within the community," Ms Palmer said.
"If people are considering giving an animal as a present, make sure that person's aware and have a conversation about the traits and type of animal, the personality that would suit and that will definitely help in finding a suitable match."
Ms Palmer said irresponsible pet ownership, which lead to situations like that of the two litters, were the main reason FFARL was so busy.
"It's absolutely horrendous and it's a recurring situation, we have animals that are being surrendered to us, full litters; the pound has the same situation, people just aren't doing the right thing by their animals," Ms Palmer said.
For more information on adopting an animal from Latrobe City Pound visit www.latrobe.vic.gov.au or to adopt an animal from FFARL visit Forever Friends Animal Rescue Latrobe Facebook page.