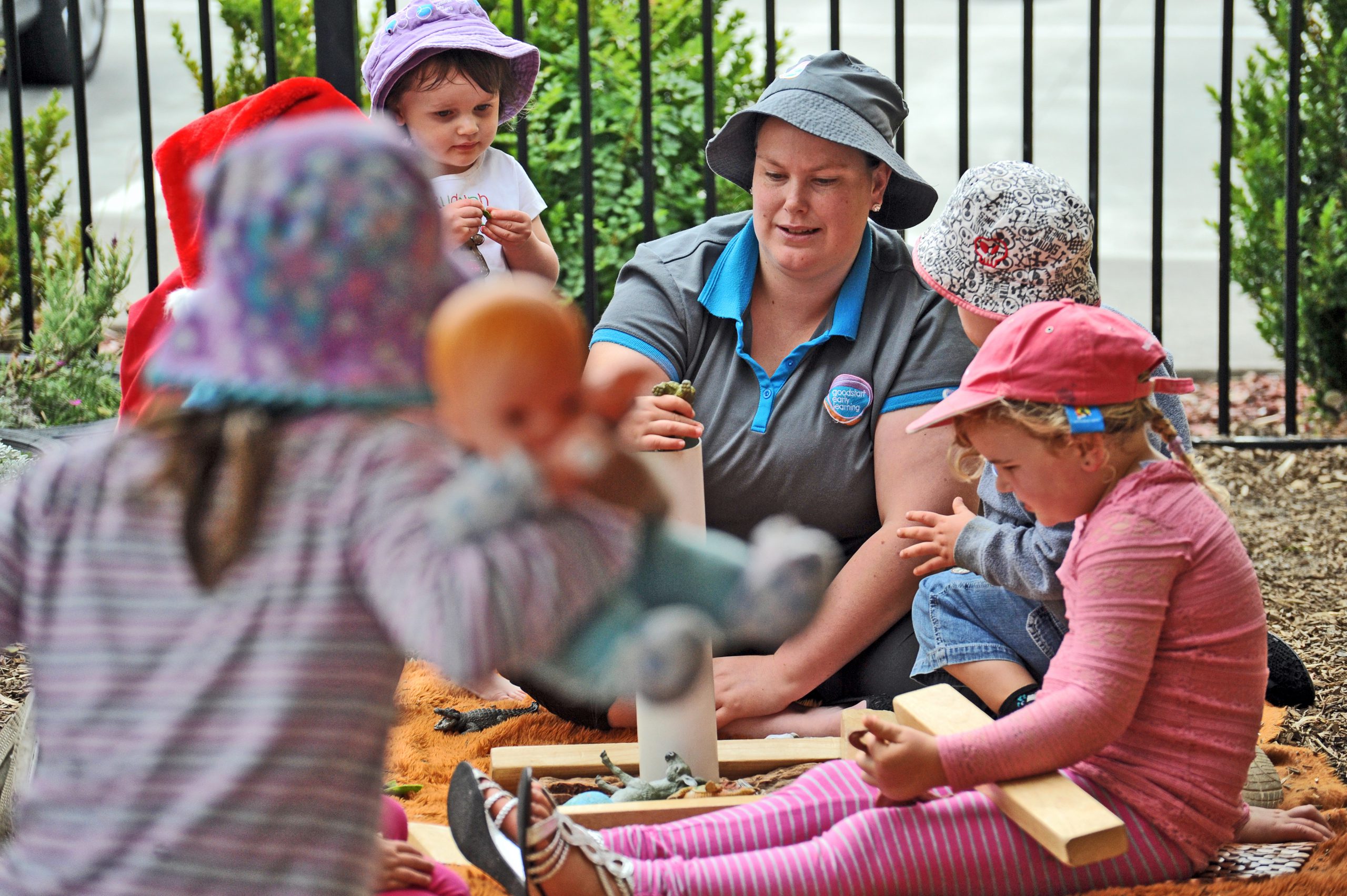 MORWELL'S Goodstart Early Learning Centre is among 641 of the organisation's branches left in limbo after the Federal Government asked operators to return promised wage increases.
The government announced cutting up to $300 million in wage boosts for 24,000 low-paid workers on Tuesday.
Assistant Education Minister Sussan Ley said she wanted all money to be used for training instead of pay – calling the Early Years Quality Fund unfair because it provided pay rises for only 30 per cent of daycare workers.
Goodstart, Australia's largest early learning and care provider, was among 16 operators who signed contracts for $62.5 million, seeking funding increases for childcare workers.
Goodstart Morwell director Kate Wojciechowski said the Early Years Quality Fund was not funding a "payrise" but a "pay allowance" for only two years.
"Everyone's just questioning what they (government) are going to be doing, and why are they not wanting to (increase wages) when the children are the future," Ms Wojciechowski said.
"The latest that we've heard is that, yes, they're going to honour it towards professional development as opposed to the wages, again for the two-year period," Ms Wojciechowski said.
Ms Wojciechowski said the 16-staff branch was disappointed in the government's decision, but Goodstart was taking the right steps and applying for funding so at no point quality of care would be affected.
"We need to be recognised as educators and not babysitters," she said.
Goodstart Early Learning chief executive Julie Davison said Goodstart was continuing to consider the best way forward.
"We are disappointed that the government has indicated that future payments under our funding contract will not now be honoured," Ms Davison said.
Ms Davison said the flaw with the Early Years Quality Fund was not its objective, but the inadequate funding and rigid criteria, which resulted in inequitable outcomes of 70 per cent of the sector missing out on funding for wage supplements.
"A longer term funding solution is needed to ensure families do not have to pick up the cost of higher quality early learning standards all Australian Governments have agreed to," she said.