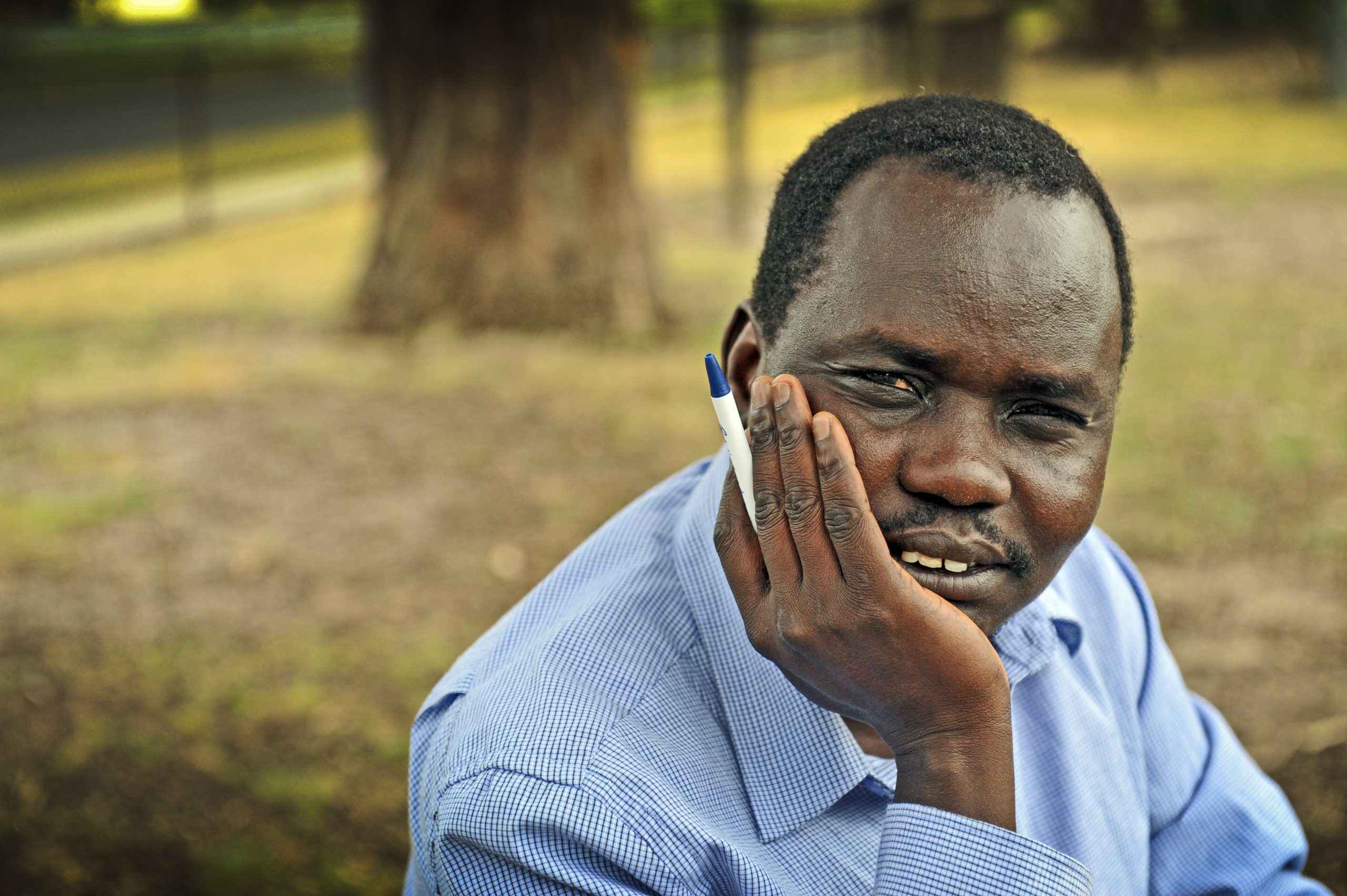 When Abraham Malual arrived in Australia from war-torn Sudan in 2005, a country ruled by an Islamic military regime, learning the intricacies of Australia's alien legal system was far from his highest priority.
"When I arrived, I had no orientation – Melbourne was a big city which was just a total shock – we suddenly had access to working lights, flushing toilets, it was such a beautiful country," Abraham said of his dazzling introduction to Australia.
"Even though many of us were coming as a family, there are so many challenges facing us – finding a house, finding work, and as a community we were still coming to terms with our history in Sudan.
"We come from a part of the world where we don't take laws seriously, and that is a very big problem for some Sudanese families when they arrive."
Speaking to a range of settlement services and community groups as part of Victorian Legal Aid's Settled and Safe migrant education program, Abraham said basic legal advice should be compulsory for new arrivals.
From jumping into smart phone payment contracts without understanding the financial commitment, to hitting the road without a drivers licence, Abraham said the legal ignorance of migrants caused serious financial and legal issues for new arrivals.
Established in March, the Settled and Safe program works on a preventative focus, helping migrants understand their basic legal obligations before their troubles spiral into more serious circumstances.
"If migrants are finding themselves in trouble with their credit and finances, and are out of employment, those stresses can often compound into arguments and family violence," VLA Gippsland managing lawyer Lynne Broad said.
"So it's important they become aware about the financial counselling and advice on offer, so they can prevent it from getting to further more serious stages, and the police and Department of Human Services get involved. "
VLA community liaison educator John Smethurst helped deliver the Settled and Safe project in Morwell, and said the program was about addressing in-built fears towards the law brought about by lack of understanding.
"It's terribly important to continue working to gain the trust of emerging communities, so we can work with them through this big foreign system," Mr Smethurst said.
"It's important people understand these (legal) services are not seen as a threat – which is unfortunately the way many people see them.
"We believe that the things we are trying to teach here should be available when they arrive in the country as part of a settlement program, but things aren't there yet, so we are working to address that."
More information about Victorian Legal Aid's Settled and Safe program is available from the Morwell office, by phoning 5134 8055.