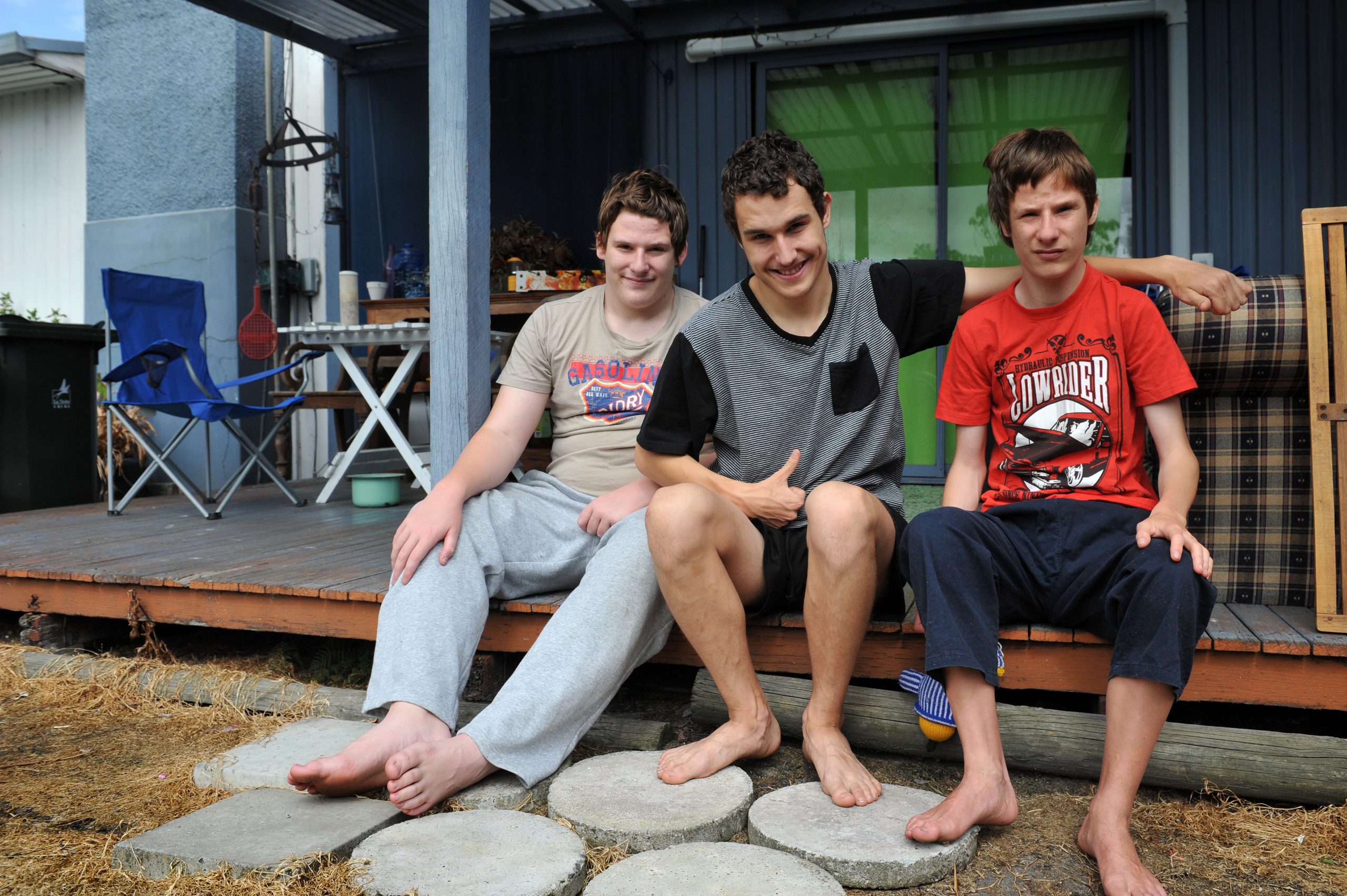 NEWBOROUGH brothers, Mitchell and twins Lindsay and Michael, lost their mother late last year.
Since that tragic moment, eldest brother Mitchell, 17, has felt responsible for his 15 year-old twin siblings.
Upon meeting The Express, Mitchell gave a tour of his home and ensured his brothers were ready for the photographer to take their picture.
While he assumes the role, disability support service Yooralla project manager Angela Alibrando said she wanted to ensure Mitchell did not become the default carer for his brothers and was given the chance of having an adolescence.
"Mitchell, the eldest, certainly sees himself almost as a carer," Ms Alibrando said.
"We'd like to give him an opportunity to be a teenager and to ensure he has time for fun and to explore what he's going to do as he leaves school."
The brothers all suffer from autism and intellectual disabilities of varying degrees.
While the boys have an extended family support system, the association hopes to find a live-in carer willing to reside in their family home.
"Change is difficult for boys with autism and they need continuity," Ms Alibrando said.
"We need somebody that will build a relationship with the boys and a routine to give them the best chance."
Yooralla case manager, Mark Keating said the brothers were in a rare situation. He said normally the disability service's family options team would only look after one person, but in this situation there were three.
"It's very clear these boys support each other through the trauma that they've gone through," Mr Keating said.
"They have a lot of fun, great personalities and great senses of humour."
Ms Alibrando said in a loving environment the boys would continue to try new things.
"They've had a very good start in many respects," she said.
"They have had a good bond with their mother and have support from their grandparents, and that will enable them to connect with other people."
The association stresses the carers can be single, couples or families of any age.
Caring or disability experience was preferred, but not essential.
Once expressions of interest from potential caregivers were received, applicants would go through an accreditation process.
This includes interviews and meetings, police clearances, mandated training and intensive care management to ensure the caregiver was well supported.
For more information, phone Phyllis Beswick on 5135 3559 or email phyllis.beswick@yooralla.com.au