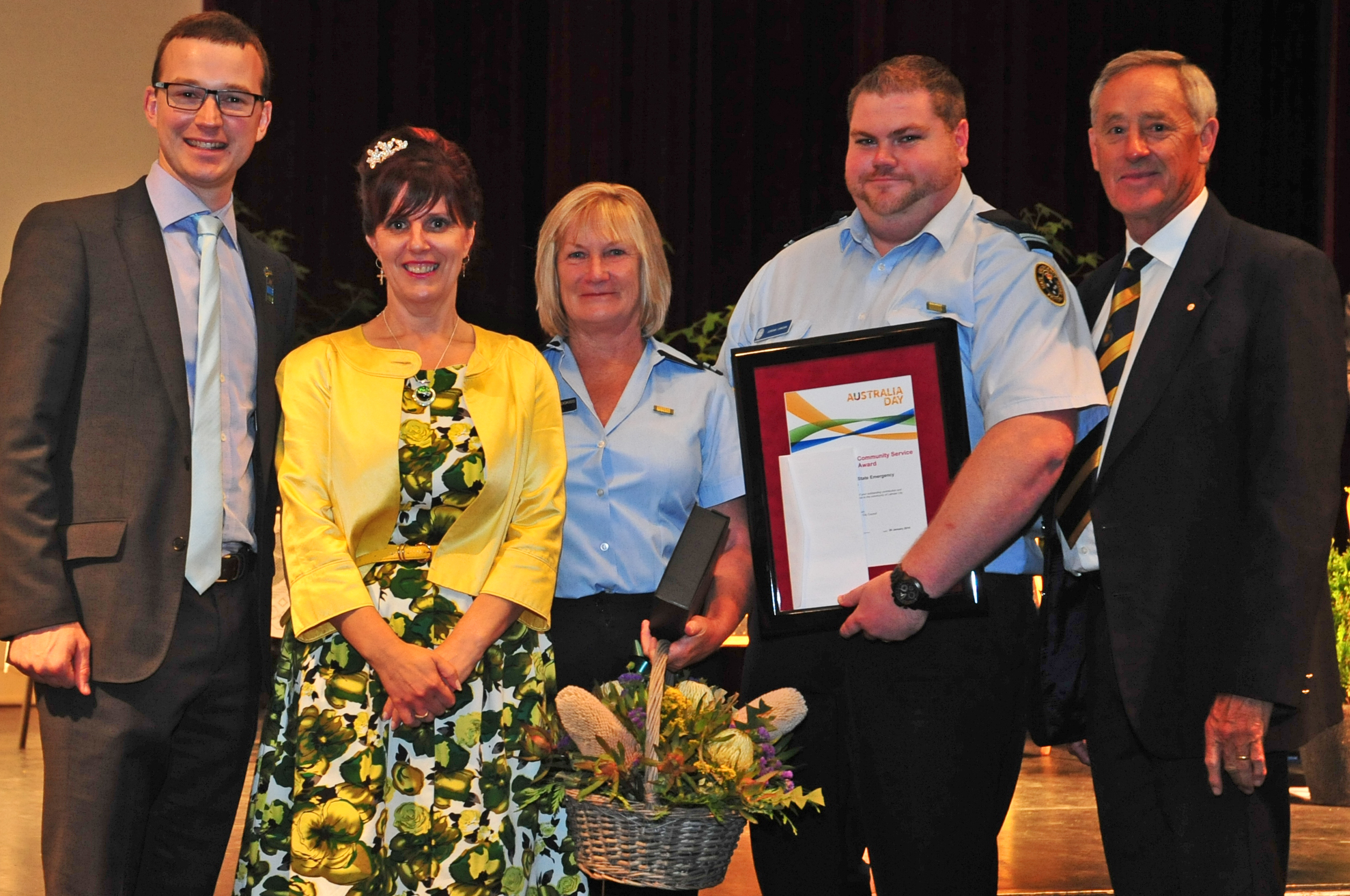 THE Morwell State Emergency Service unit was "humbled" after it received Latrobe City Council's Emergency Service of the Year award.
The association was among other community members and groups recognised at council's ceremony held on Australia Day at Kernot Hall, Morwell.
The unit attends anything from large storm events, assisting the Country Fire Authority during bushfires, through to car accidents and industrial rescues.
Its members have served the community for more than 35 years with volunteers, both men and women, ranging in age from 18 to 70 years-old.
Morwell SES deputy controller Jordan Lanigan said as volunteers, they do not seek recognition or reward for their contribution.
"But to be awarded such a prestigious award really is humbling in recognition of the sacrifices that our members make to be able to support the local community," Mr Lanigan said.
He said the 24 hour, seven days a week response unit attracted members who were able to leave work or their families to assist when an incident occurs.
"Our members have been overwhelmed by the award," Mr Lanigan said.
"It's not something that we would expect to receive. They're very proud to have been acknowledged in that way."