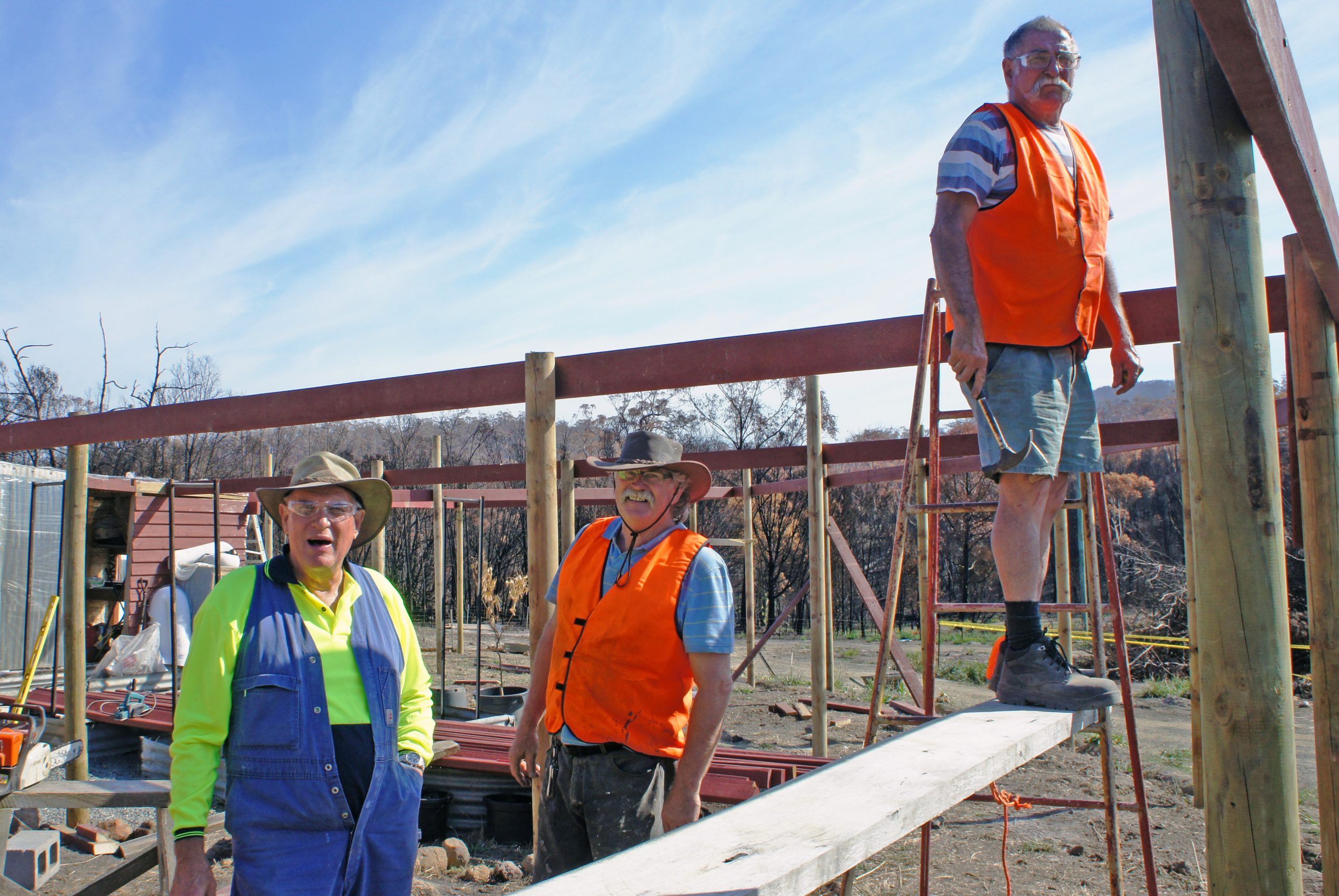 In March, volunteers from the Traralgon South and Callignee community will make their seventh trip to Tasmania in conjunction with Rotary, to assist with the rebuilding effort following last year's bushfires in the south-east.
Just as their apple isle counterparts had shown support in the wake of Black Saturday, locals did not hesitate to head south in 2013.
"We were actually told it was a dangerous thing to do to take fire-affected people down to a fire-affected community, for obvious reasons. But we thought otherwise," volunteer Peter Olorenshaw said.
"The stories that they tell us are just as profound as the stories we tell everybody else."
Disaster support between the two states dates back to Tasmania's 1967 fires, also on 7 February, which became known as Black Tuesday.
"Victorians jumped on a boat and helped their Tasmanian counterparts," Ollie said.
"It was a debt that was ongoing and we feel the same now about them with us."
Fellow volunteer Ken Taylor said visiting Tasmania was "quite emotional", but something he was immensely proud of.
Chair of the former Traralgon South and District Community Recovery Committee, Ange Gordon said the visits had been "empowering" for those still recovering from Black Saturday.
"They come back and you just see the sparkle in their eyes," Ms Gordon said.
"They're so happy to be able to return that favour.
"It's really important, even for people who haven't gone, to say 'we are able to give back'."
The March contingent will
include five students from Kurnai College's Victorian Certificate of Applied Learning and one staff member.