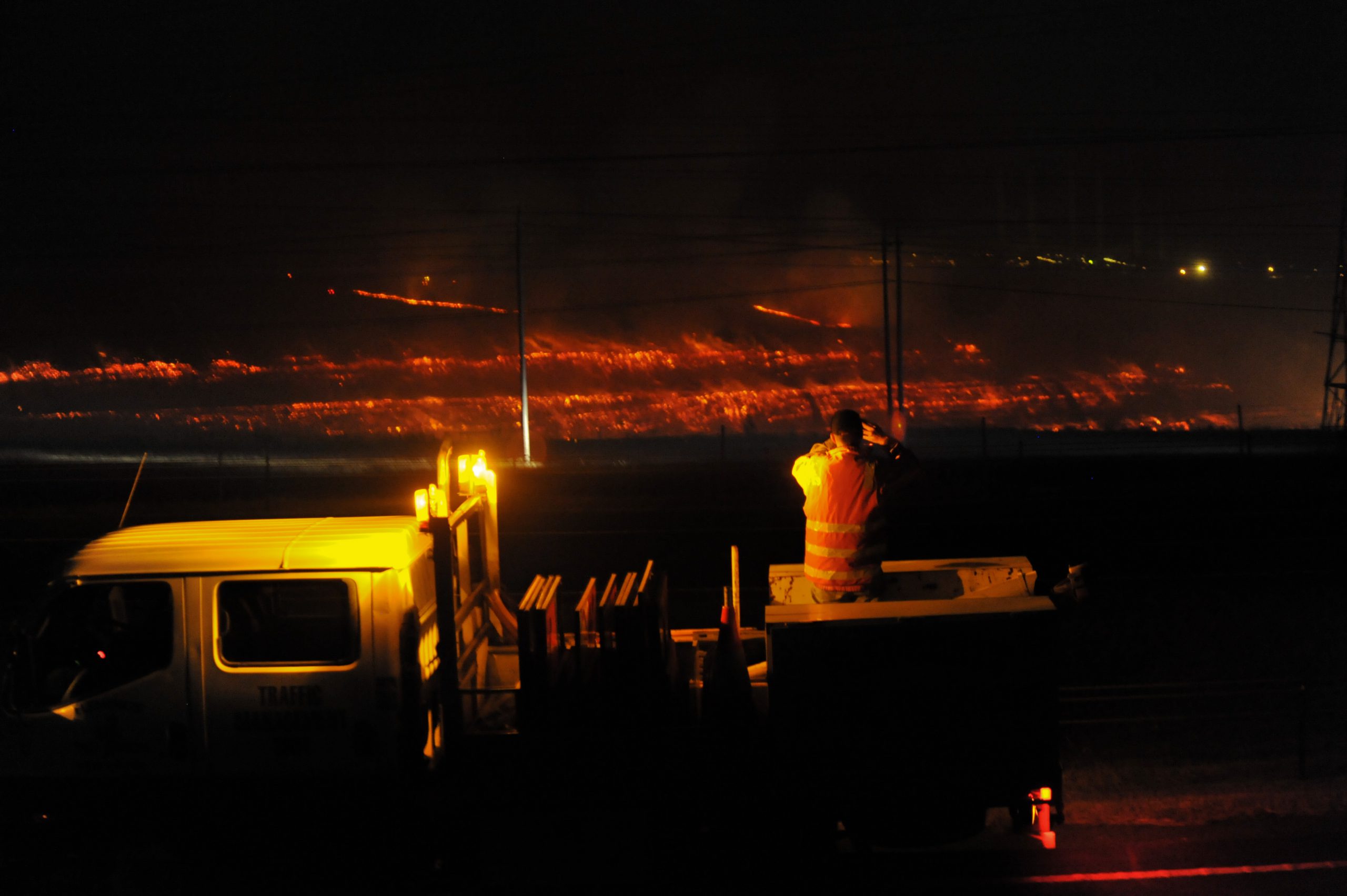 PHOTO GALLERY: Hernes Oak and Driffield fires
Hazelwood's open cut mine was stranded without power overnight, as SP AusNet supply issues brought the operation to a standstill.
Fire authorities worked with onsite emergency response crews to bring the blaze along the mine's dormant northern batter wall under control, but it was the power shortage which did the most damage.
With conveyors offline and coal winning operations ceased, the power station was forced to wind back generation to two units as of early this morning.
GDF Suez spokesperson Trevor Rowe said while the Driffield fire had been of temporary concern for the station and the active section of the mine, a wind change diverted the threat away from operations.
Looking south from Morwell yesterday evening as night set in, Hazelwood power station's eight stacks were aglow against the dark smokey skies.
"I understand the whole scene was a pretty spectacular sight," Mr Rowe said.
"Our people will be onto the batter fire hard this morning, but that's well away from our operations."
A spokeswoman for the Australian Energy Market Operator said electricity reserves were still healthy despite the Hazelwood outage.
Meanwhile, Yallourn Power Station remained on high alert this morning after ember spotting plagued the mine throughout yesterday.
An EnergyAustralia spokesperson said there had been some fire activity in the mine, but no fires in operating coal faces.
They said all mining had stopped so response teams could focus on combating the fire hazard, however generation still continued unaffected.
Response teams first scrambled Friday afternoon after the Hernes Oak fire first threatened its mine's southern perimeter.