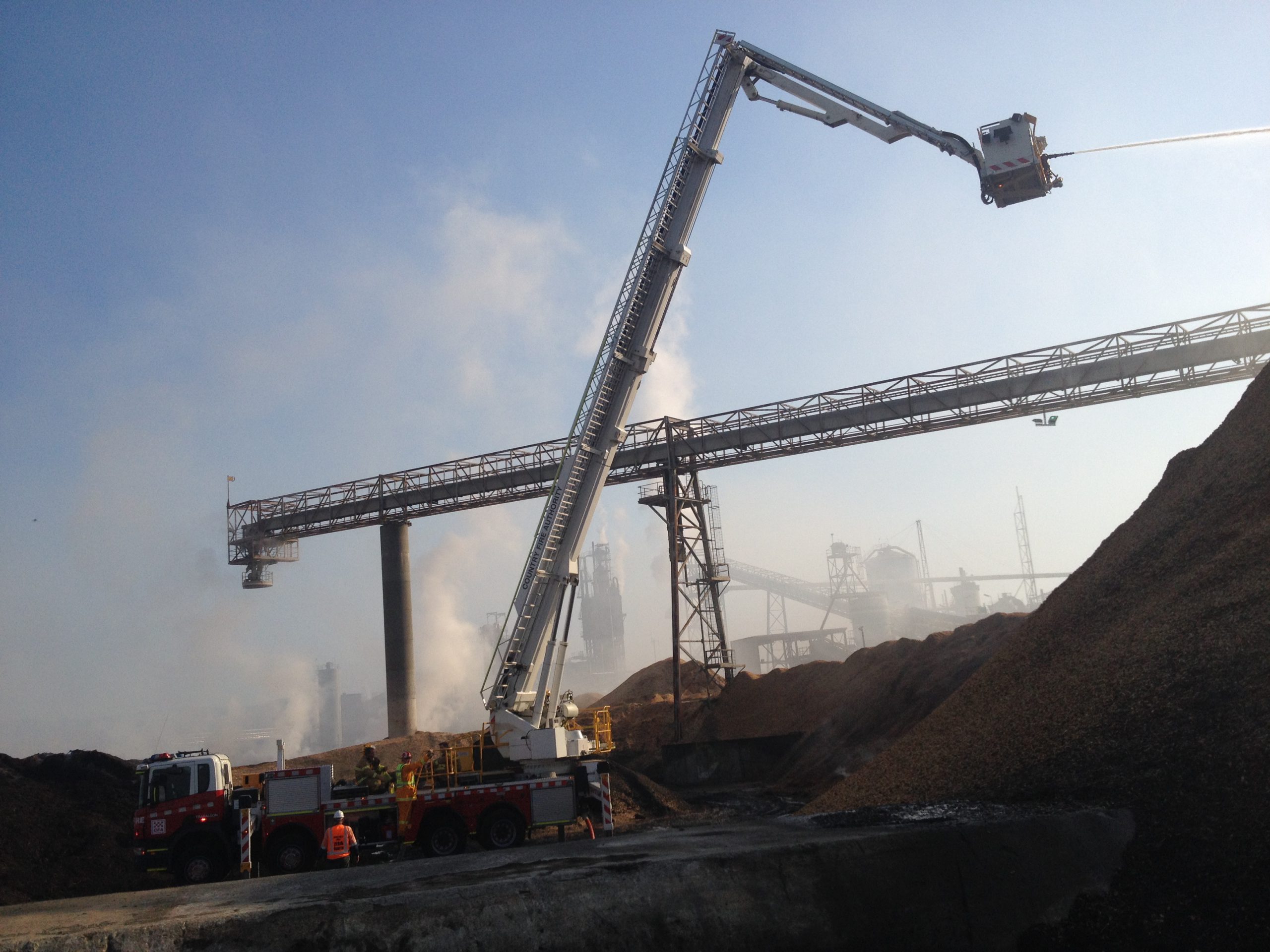 Australian Paper management are counting themselves lucky as they begin to assess the cost of fire damage to the Maryvale Mill site.
AP human resources general manager, Mark Nelson said while the cost of losses would be in the hundreds of thousands, the situation could have been much worse.
About 2.30am Monday, embers from a fire along Tanjil East Road – now under control – caused a blaze in the mill's log pile, spreading into other infrastructure and damaging one conveyor and electrical cabling.
The fire shut down operations until Tuesday, with 100 firefighters working on-site.
Mr Nelson said management had grave fears for the entire asset.
"If the fire had have gone into the chipping line, that would bring the business down," he said.
The Maryvale Mill is the Latrobe Valley's largest employer, with about 850 workers.
Mr Nelson said a large proportion of the wood pile had been lost and had the potential to affect future operations.
"It's not as bad as we thought and we recognise we're lucky," he said.
"We'll be working with Hancock Victorian Plantations and VicForests to try to minimise the impact."
Mr Nelson said there was "no higher regard" the company could have for the CFA, its own employees, its chip line contractor Pedersens and the HVP response group.
"Their efforts have been extraordinary and we'll be showing our support and thanks to those people who worked as a team; they were tremendous."
The mill is fully operational and blacked out areas are being monitored.
EDITORIAL: Brave dedication will never be forgotten