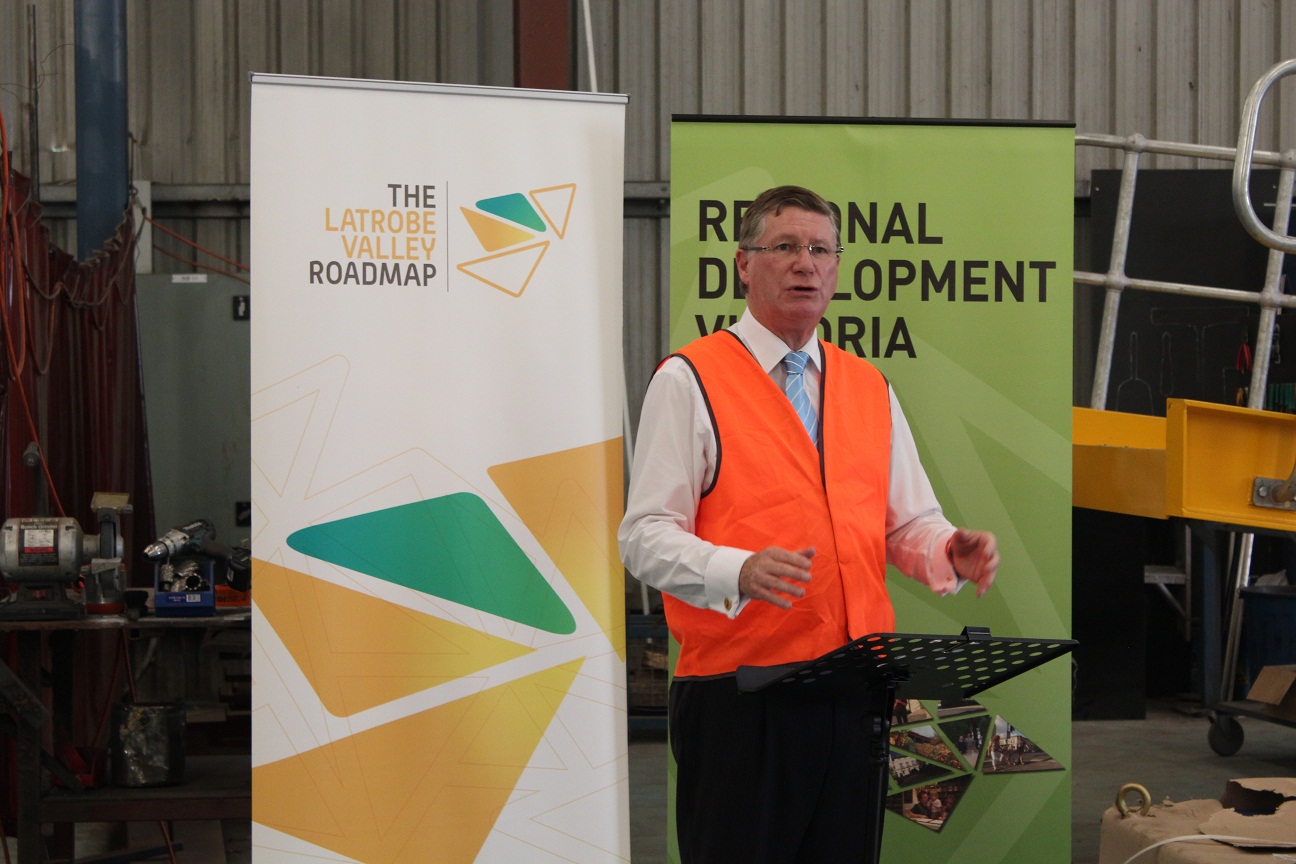 A MOE-based engineering company will soon expand its manufacturing capabilities thanks to a $150,000 grant from the Latrobe Valley Industry and Infrastructure Fund, which will go towards a $560,000 project.
Victorian Premier Dr Denis Napthine visited Safetech Tieman Solutions yesterday to make the funding announcement, which will contribute to the expansion of the worksite to keep up with an increased demand, following the amalgamation of Safetech and Tieman last year.
STS director David Wakefield said the company offered a service which was exported and needed because of the high quality and specificity of its products.
The company specialises in designing and manufacturing material handling equipment such as scissor lifts, workstation cranes, dock equipment and freight hoists.
"We have more than eight engineers here, we have very technically sophisticated equipment that is custom manufactured to suit a range of very specific uses in building and warehouses," Mr Wakefield said.
"We're constantly evolving that technology for the likes of Coles, Woolworths and Aldi."
Mr Wakefield said currently the company was "bursting at the seams" and needed extra space urgently.
"Latrobe City Council is assisting us, we're in the process of finalising permit and building issues to extend existing sheds," he said.
Dr Napthine said the funding would help to keep existing jobs in the area in addition to creating scope for new jobs and opportunities.
"Industries like Safetech are strong industries with growth opportunities," Dr Napthine said.
"If we can give strategic investment with the company to create new jobs that's great for Moe and that's great for Gippsland and great for country Victoria.
"What we've seen is a pro-flexible system that has good management good human resource management and highly skilled experts."
He said STS was an industry which worked at the cutting edge and delivered quality products.
"(STS) will grow jobs into the future as our economy transitions into the 21st century," Dr Napthine said.