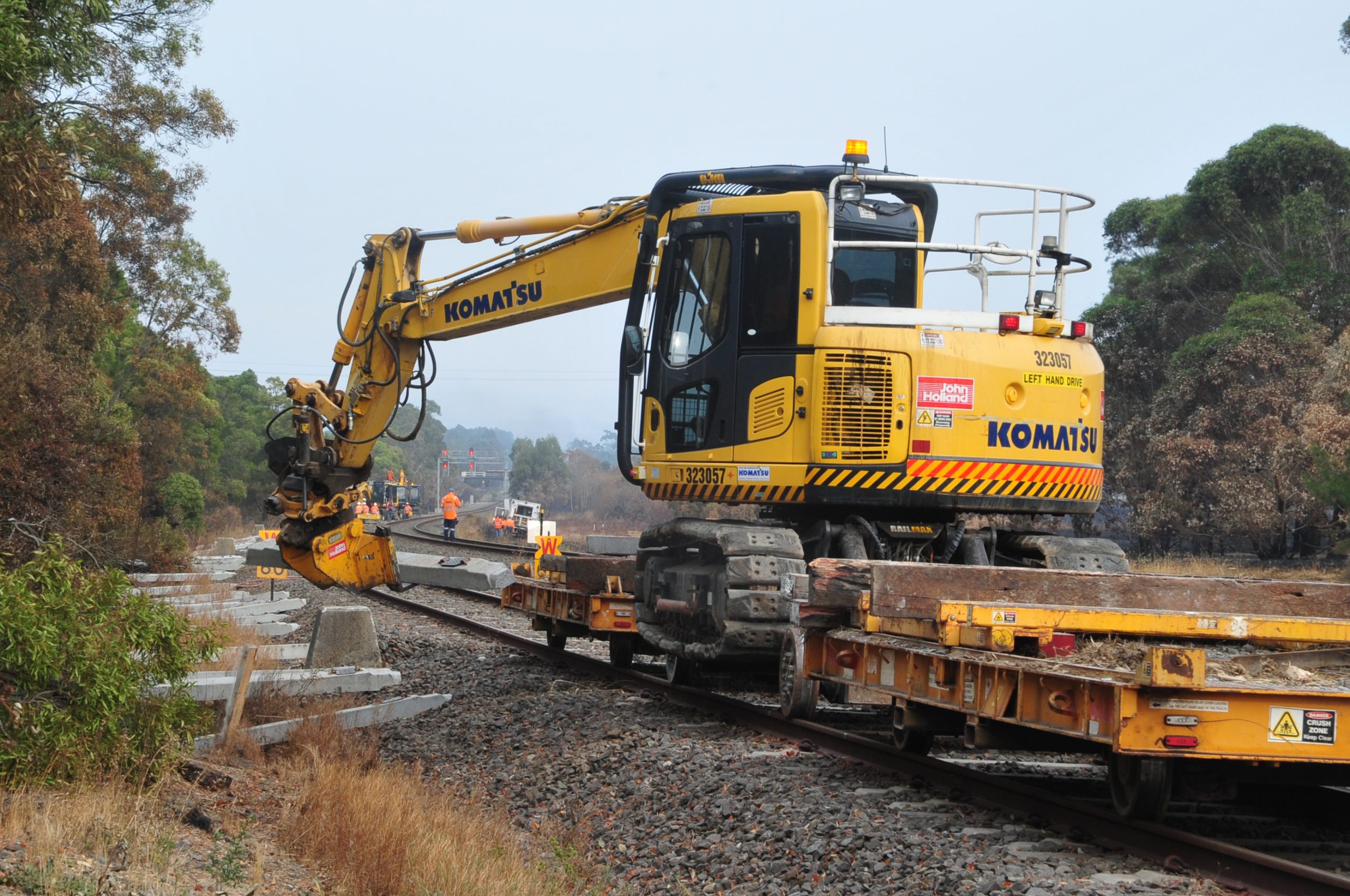 Gippsland's V/Line train services were predicted to return to regular schedules at the weekend, after repairs to fire damaged track were completed west of Morwell.

About 600 burnt wooden sleepers were replaced with concrete equivalents along duplicated sections of track at Hernes Oak and Morwell during the back end of last week.
Selected train services were replaced with road coaches last week with priority given to commuter train services travelling to and from Melbourne in peak periods.
Train services were cancelled outright on the Friday afternoon of 7 February when the Hernes Oak fire initially broke out, spotting north across the Princes Freeway towards the train line, which runs between the freeway and the Yallourn open cut.
Fibre optic signalling cable damaged in the fire was soon after replaced, with train services returned in a limited capacity on Tuesday.
Initial train services were filled with banter of passengers impressed by the extent of fire damage along the train line easement between the Hernes Oak and Morwell.
On Friday V/Line maintenance teams could be seen replacing sleepers along the blackened stretch of trainline directly west of Morwell.