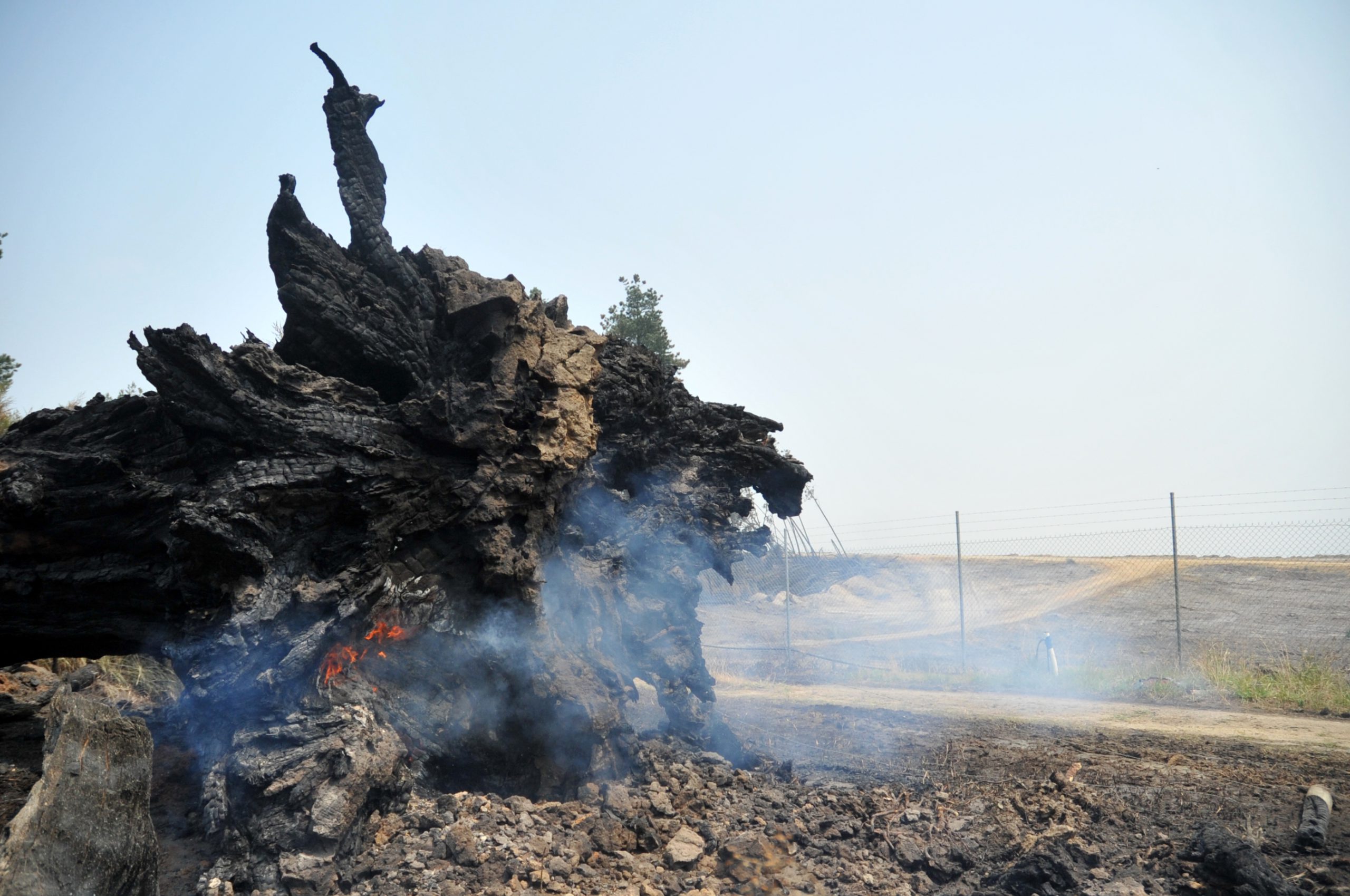 Numerous fires at Yallourn Power Station's inactive open cut largely escaped news headlines last week, despite a week-long operation by mine crews and the CFA to contain the outbreaks.
Mine batter hotspots in the unused township mine were spread across a two kilometre section of minewall last week, after fires initially broke out in the mine last Sunday.
While coal-winning operations had initially been postponed to allow emergency crews to concentrate on the fire, electricity generation was not affected throughout the week.
EnergyAustralia director of operations Michael Hutchinson said on Thursday coal production from the operational section of the mine was continuing and all units were generating at full capacity.
"Excavation equipment is being used to dig out the fire spots in the unused section of the mine," Mr Hutchinson said.
"Our large water tanks, mobile water plant and on-site fire engine are also being used, while fixed sprays have been installed where possible.
"The focus also remains on addressing the spot fires within a 30 Hectare area of rehabilitated land on the floor of Township, with water tankers being used to reduce the intensity of the activity."
Mr Hutchinson said the length of the batter hotspot had reduced 1.5 kilometres on Friday.
V/Line commuters travelling by train along the township mine's southern rim last week could see large sprinklers shooting streams of water over the mine wall and isolated plumes of smoke rising over the batter edge at isolated sites.
On Tuesday, after the Hernes Oak and Driffield fires had been largely brought under control, CFA crews were actively working against afternoon breezes to ensure embers did not spot into the Yallourn open cut and spark further coal mine fires.
In cooperation with onsite response crews, CFA strike teams bulldozed a break line in between fire affected plantations west of Latrobe Road and the open cut's overburden area, while another CFA team blacked out smouldering areas along Latrobe Road.
CFA authorities had feared a strong south easterly wind could have reignited the area and pushed a blaze towards the mine.
"The extraordinary dedication and effort by those involved has helped contain and improve the situation in and around the mine," Mr Hutchinson said.
In an unrelated fire event, a small fire broke out at the station on 30 January, tripping a generation unit offline.
An EnergyAustralia spokeswoman said the fire occurred in an ancillary water pump circuit associated with unit four, causing minor damage to control cabling cores.