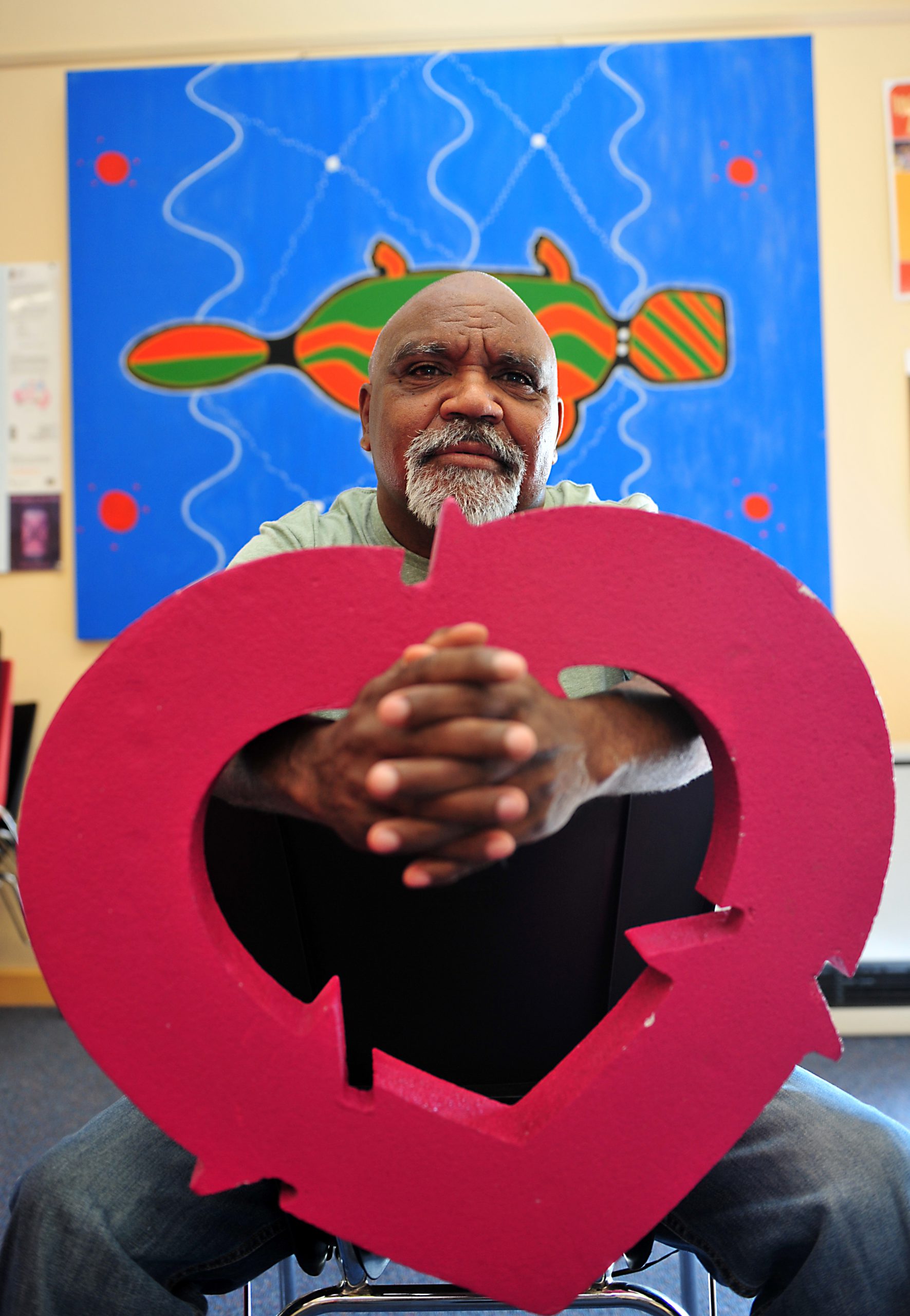 A Latrobe Valley Aboriginal leader kick-started a campaign to bring the facts of organ donation to his community on Tuesday.
To celebrate DonateLife Week, Cliff Wandin, a Latrobe Regional Hospital dialysis patient who knows all too well the life-changing impact an organ donation can make, instigated an awareness barbecue at Central Gippsland Aboriginal Health and Housing Co-op in Morwell.
Mr Wandin, who makes five-hourly visits three times per week to LRH, said in his experience, organ donation information was only provided for indigenous people if they were already in hospital, rather than in the community.
"What I've seen when I do dialysis is it's all about the top end, there's nothing down here," Mr Wandin said.
"The thing is, (the indigenous) think if you ask to have one of their kidneys they'll die."
According to Kidney Health Australia, indigenous Australians represent less than 2.5 per cent of the national population, though they account for nine per cent of people beginning kidney replacement therapy each year.
In addition to starting the conversation about organ donation in the adult indigenous community, Mr Wandin and LRH staff hoped to spread awareness to secondary school-aged children.
"We're targeting secondary-aged kids, but most of them can't turn up today so we're going to a do a one-on-one at schools and talk to them," Mr Wandin said.
"If we can attack them now while they're young and curve their way hopefully we can educate them about healthy living, healthy lifestyle."
LRH dialysis nurse unit manager Madeleine Balcombe and nurse donation specialist Kylie Larkin were also on hand to speak about organ donation.
"There's a high incidence of end stage kidney failure in the aboriginal community but a lot of the time they're not aware of the donation process or even living donations, so it's just about getting into the aboriginal community and educating them about donation and that it is okay," Ms Larkin said.
Ms Balcombe said aboriginal donors were needed because it was hard for their organs to match with those of other backgrounds.
"It goes on tissue typing but it is harder for indigenous people to match," Ms Balcombe said.
The more indigenous donors the more likelihood there is that they'll get a good match."
Mr Wandin, who is on the kidney donation waiting list, has so far had one kidney that has been a tissue mismatch.
"Hopefully we'll have some donors in the near future because we've got nothing out there for Koorie people, they're scared, they don't know what's happening," Mr Wandin said.
For more information regarding organ donation or to register to donate your organs visit www.donatelife.gov.au