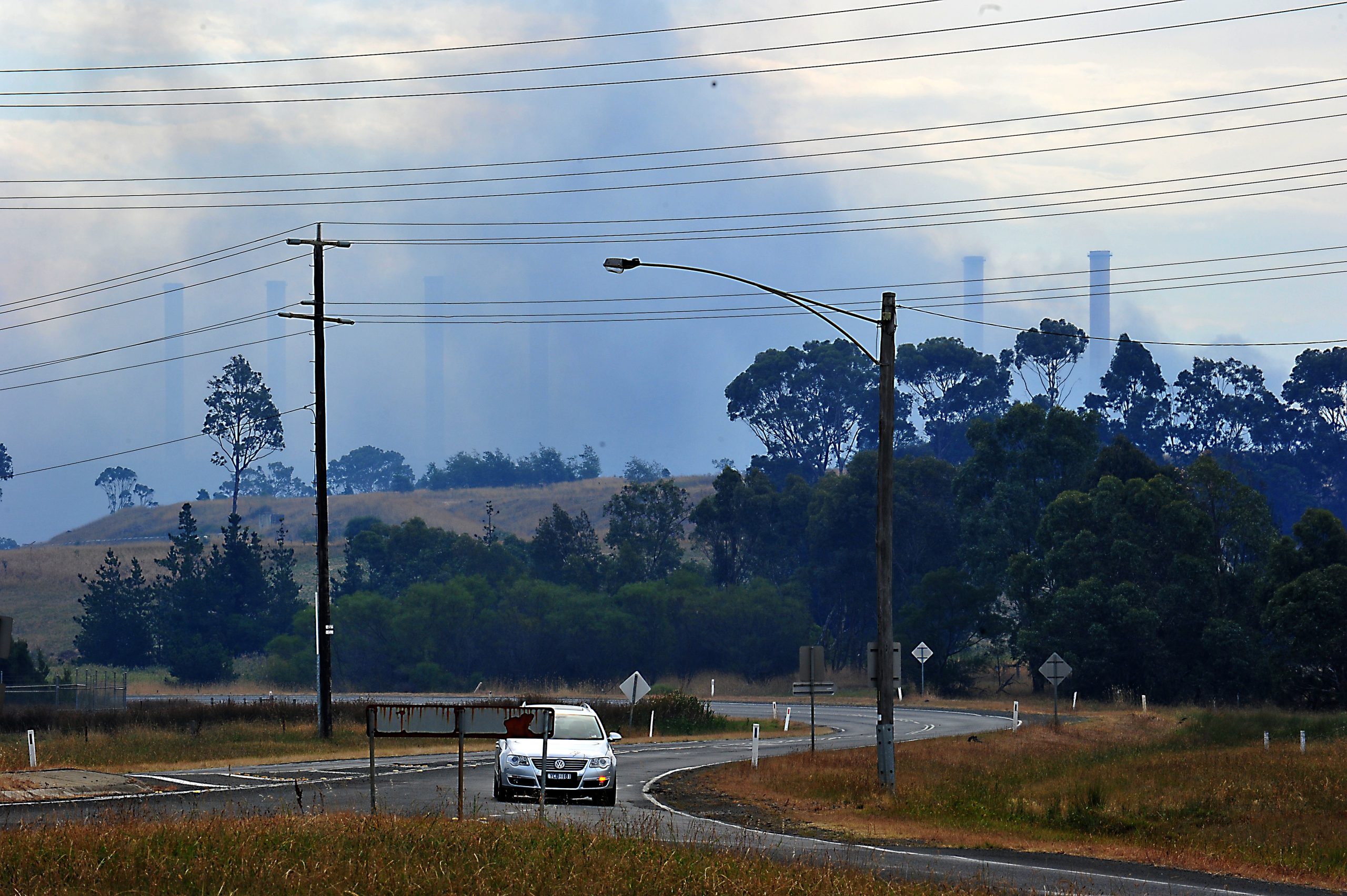 Fire encroached within 200 metres of Hazelwood power station on Tuesday afternoon, when north-westerly winds caused a grassfire after spotting from the mine.
About 80 non-essential power station staff were evacuated from the station as smoke plumes swamped the area.
Three water bombing helicopters pounded the blaze in quick succession, as the fire threatened to engulf large operational conveyors, which transport coal from the mine to the station, and two station generators were brought offline during the incident.
Giant plumes of black smoke could be seen erupting into the air from the Princes Freeway and Monash Road as disused conveyor belts in a storage area caught alight.
"Obviously it was a fire that came pretty close, so it was a good save," an Incident Control Centre spokesperson said.
The grassfire had been expected by fire crews, who had called in extra resources for a possible breakout on the 'spike day', which saw high temperatures and wind gusts exacerbate the ongoing blaze in Hazelwood's open cut.
Incident Controller John Haynes said crews moved quickly to ensure the blaze did not get into coal bunkers.
"The conditions yesterday caused flare-ups within the mine too and undid some of the good progress we were making, but by 6am today, we had regained that lost ground and crews are already making further progress," Mr Haynes said.