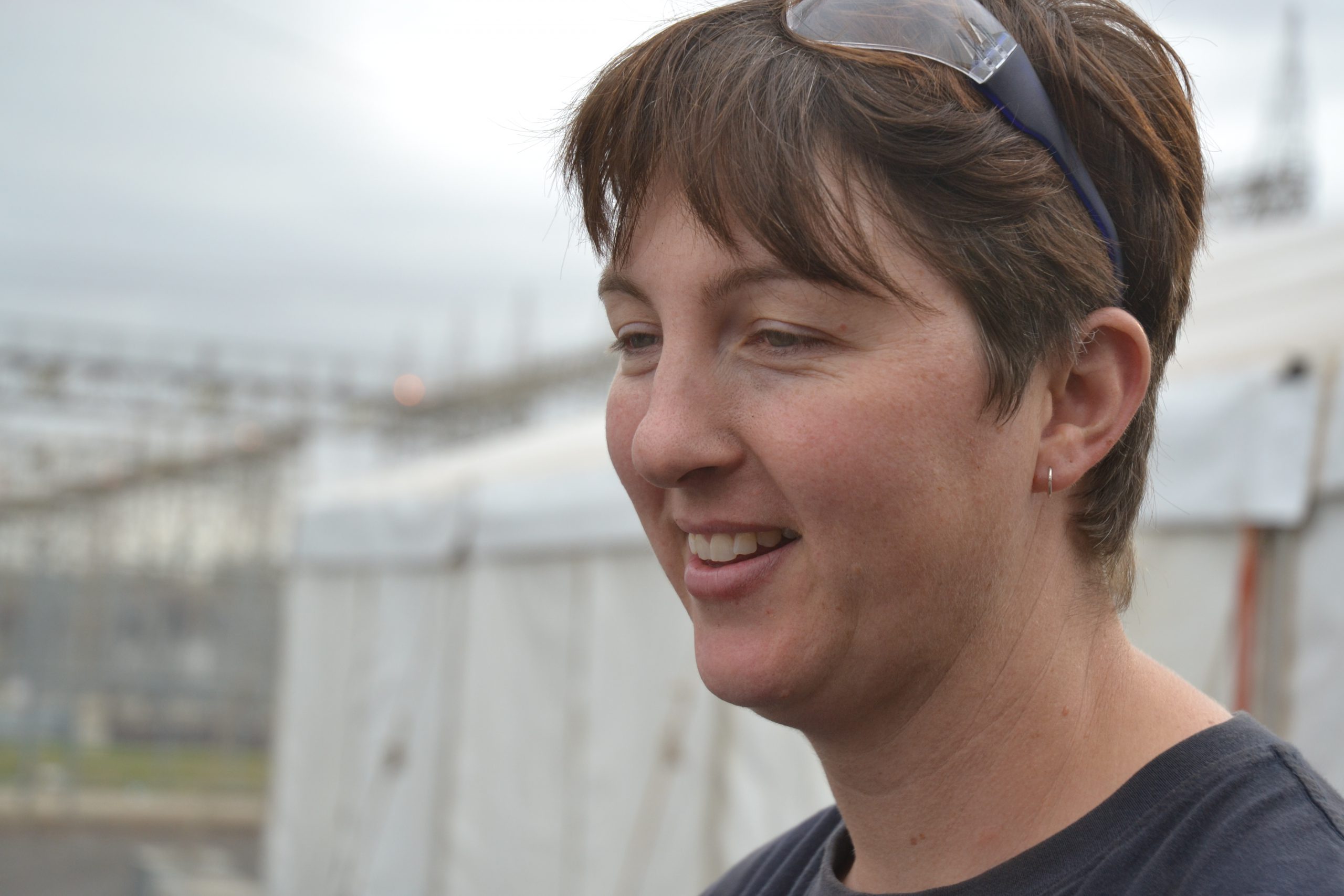 Leading firefighter at Morwell Fire Brigade Emma Conway has been heavily involved in the Hazelwood firefight since it started almost a month ago.
Having working shift cycles of two 10-hour days, followed by two 14-hour nights, Ms Conway said it would be "fantastic" if fire crews could start scaling back by the end of the Labour Day weekend.
"The hardest point for me personally has been the roles I've been given… especially in the first week – there was a lot of stuff going on, there wasn't a lot of people on the ground so everyone was trying to make sense of what we had," Ms Conway said.
"Physically and mentally it was exciting and it was challenging. Everyone was working really hard – everyone was just throwing themselves at it to try and keep track of what we were doing.
"The first week was pretty tough… on the back of fires that came through Morwell – we were there as well – so that was pretty intense.
"The entire wall made of coal was on fire so it's pretty hot – the smoke is pretty harsh but you deal with that and you've got goggles, gloves and monitors."
While geographically not the largest fire she has tackled, Ms Conway said it was by far the biggest inter-agency effort she had been involved in.
"The attitude is quite positive here. We appear to be making a difference – there's a lot of meet and greets, discussing how we (can) do things differently and how we (can) do things the same so most people have a pretty good attitude," she said.
"We run a pretty sheltered workshop in here, and we are very focused on what we are doing.
"But we do see the banners all over the town saying thanks to the CFA… the public has been fantastic, the support from management has been fantastic – everyone's been highly supportive of our efforts."