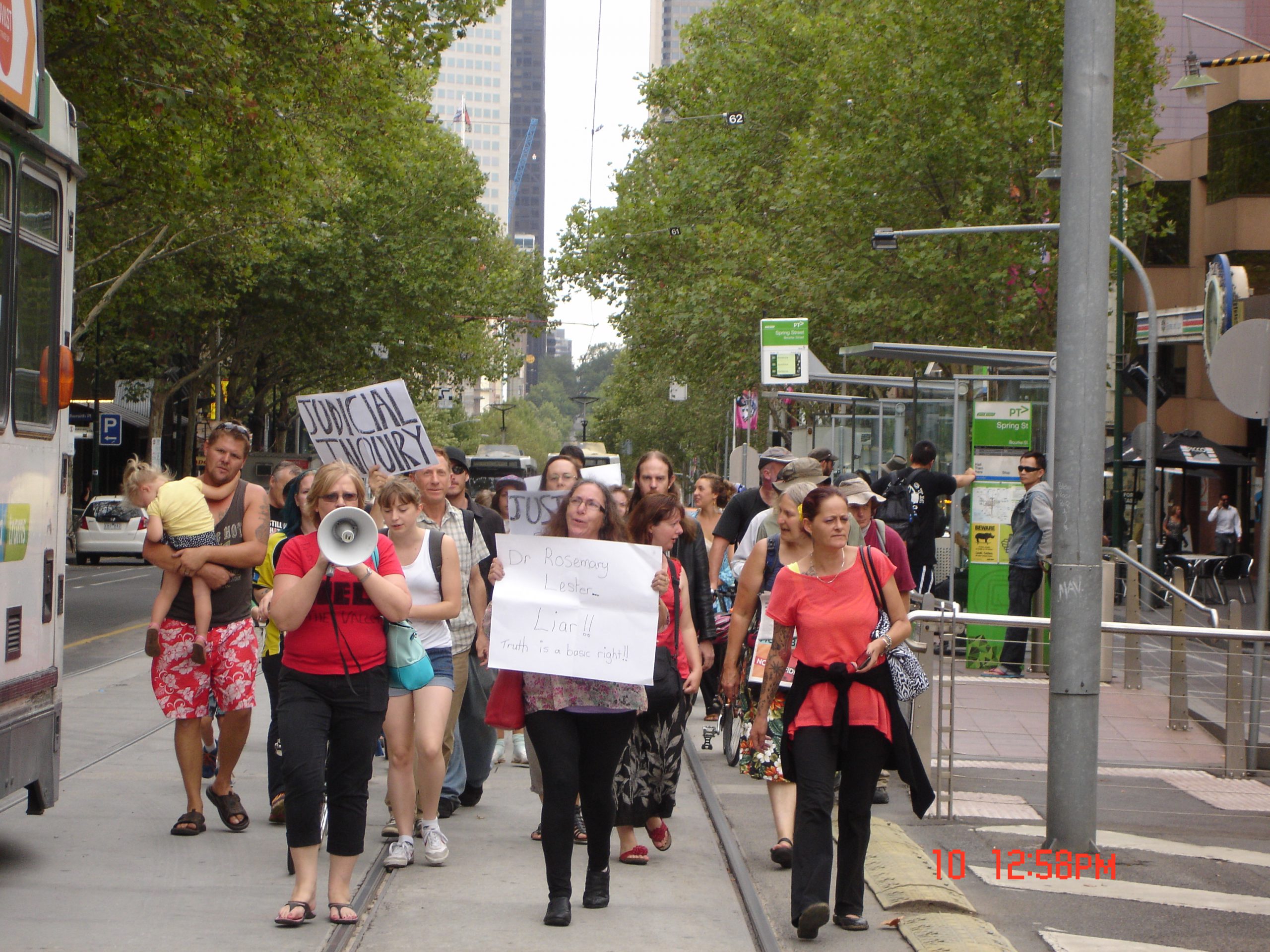 VOCAL Latrobe Valley residents and supporters lodged a multi-million dollar invoice covering the damaging costs of the Hazelwood mine fire with the power station's owner's Melbourne offices during a protest on Tuesday.
Demonstration organiser Simon Ellis said the protest began at GDF Suez headquarters at noon, where protesters attempted to hand over the $100 million invoice for the cost of the Valley community's "pain and suffering", loss of income and housing value to a staff member.
"We weren't allowed in the building… my daughter handed the invoice to a security guard who refused to receive it… she put it under his foot," Mr Ellis said.
The protesters then marched to State Parliament House waving banners and signs, while chanting "disaster in the valley, we need help".
Mr Ellis said he was pleased to learn Premier Denis Napthine announced the inquiry into the fires while they rallied.
"It was good to hear the government had actually done something after three weeks of asking for it," the Morwell resident said.
Mr Ellis said he thought Latrobe Valley residents should be involved in determining the inquiry's terms of reference to ensure "everything gets covered".