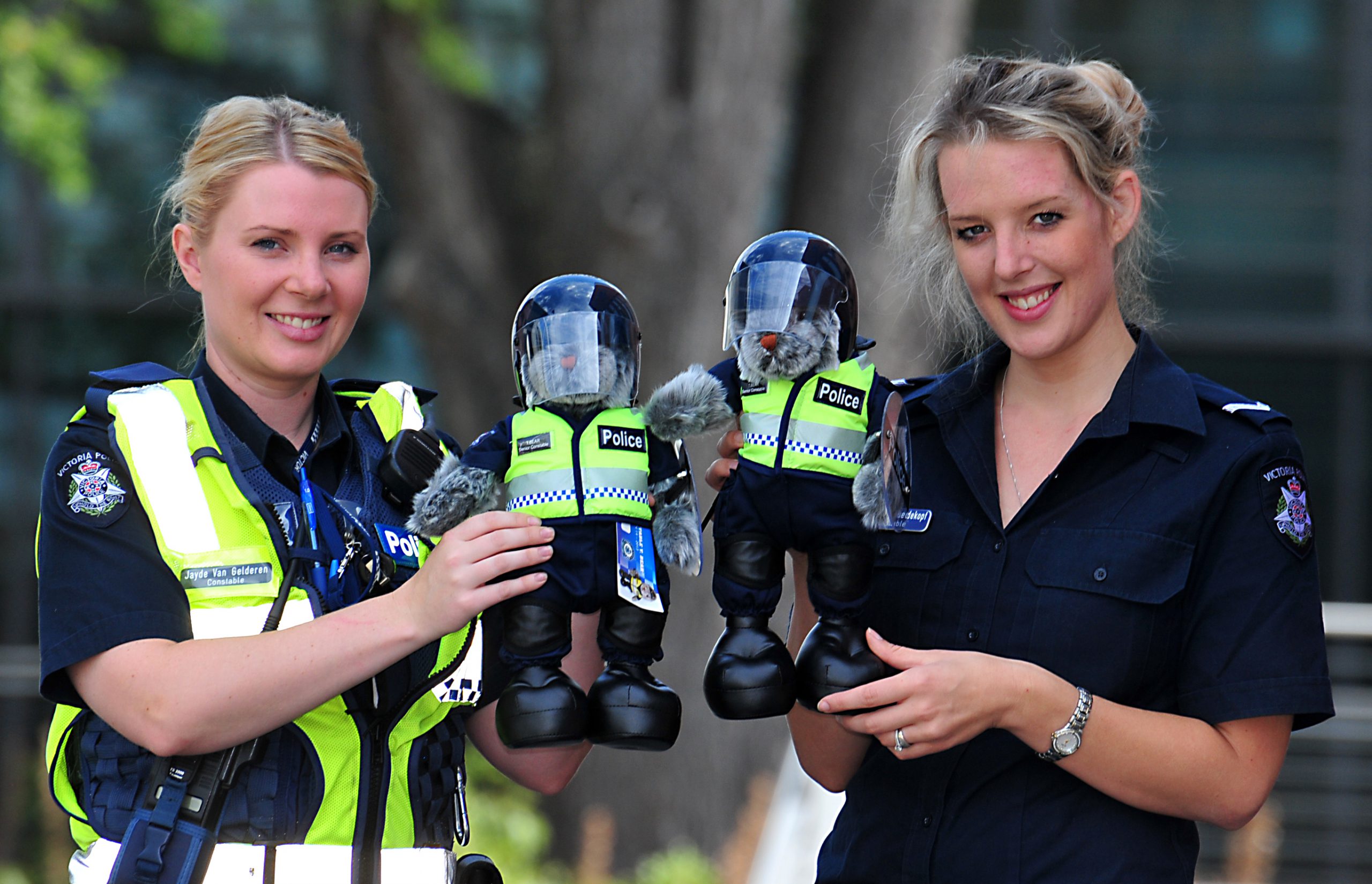 Victoria Police's cuddliest member is available in his new uniform to raise money for projects commemorating officers killed in the line of duty.
The latest Constable T Bear dons a helmet and high visibility vest and carries a shield as part of the Public Order Response Team.
Since 2000 Constable T Bear has slipped on a different uniform each year as a tribute to various units and squads within Victoria Police.
Blue Ribbon Foundation Gippsland branch president Leanne Evans said money raised through the sale of bears went towards facilities in public hospitals, which were named after police officers who had "made the ultimate sacrifice" protecting their community.
Ms Evans said facilities included the Angela Taylor Child Protection Unit at Monash Medical Centre and the John McNally Emergency Helicopter Landing Pad at Ararat Hospital.
"I'm endeavouring to work with local Gippsland hospitals with a view to get one in place in Gippsland hospitals – that's what I've been trying to achieve," Ms Evans said.
She said the teddies were also designed to give the public greater understanding of the different facets of the police force and to help build a relationship with the community.
Ms Evans said the bears were released in December, later than usual, due to delays in sourcing components, and as such there was much anticipation for the 2013 teddy.
"Heaps of people collect them and that's why every year I get people asking 'when are the bears coming?"
To purchase a bear for $65 visit Morwell, Moe or Traralgon police stations.