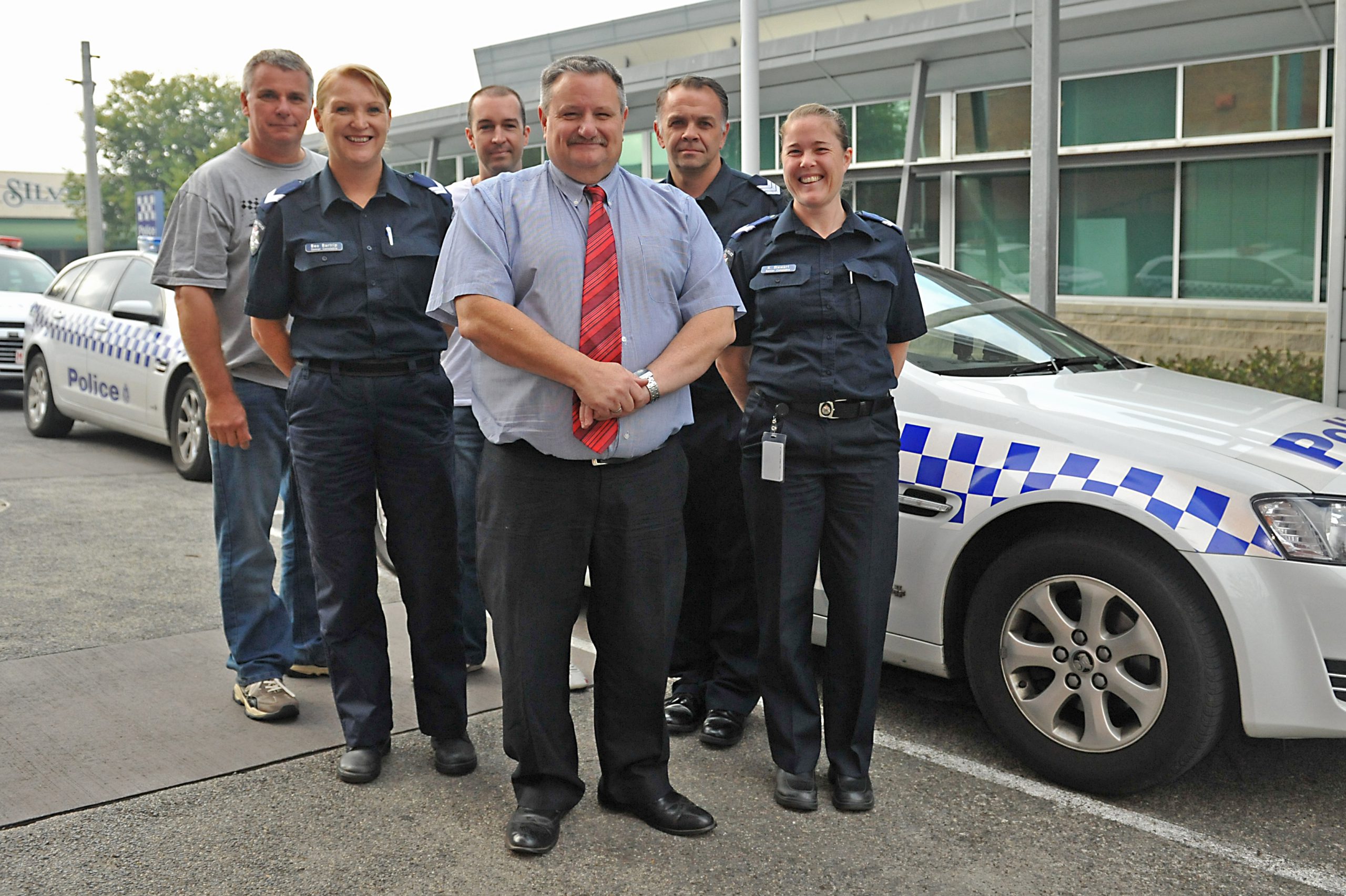 Gippsland will always be home to Mick West.
After being stationed in the Latrobe Valley for 17 years, more than three of those as the region's Victoria Police inspector, he has this week moved to Bendigo to take up a position as superintendent.
Speaking to The Express on Friday, his final morning at the Morwell Police Station, Inspector West was feeling a mixture of excitement and sadness to be leaving what he described as his "flagship appointment".
"In the Valley we have a bit of work to do and it's demanding work," Insp West said.
"Good people come here because of those circumstances, because of the challenges in the work."
Among those good people Insp West remembers fondly his colleagues from Moe, where he worked for more than 10 years, moving up the ranks to senior sergeant.
"I was at Moe when it was probably at its lowest over the (Jaidyn) Leskie matter and there was a lot of insulting stuff said about the Moe community," Insp West said.
"They've really proven how resilient they are and with the community groups, it has gone back to being a really vibrant, friendly place."
Originally from Dandenong, Insp West was promoted to a post in Melbourne.
"All I wanted to do was get back here," he said.
"It's just a community that really works together.
"Latrobe City Council is fantastic, along with the Department of Human Services and our family violence partners, all of those groups they work so closely together, because we are out of the city and make no mistake about it, people in the country get forgotten, so if we don't as a community and as a group, work together, we will achieve nothing."
Among the greatest challenges for the region were its high rates of family violence and emergency management issues associated with floods and fire, Insp West said.
"We've really seen some significant improvement in our recidivism rates in family violence and it's not all about enforcement, it's about being able to get families assistance, the whole of government approach."
Insp West said without a recent increase in police numbers following a 30-year shortage, Valley police would not have been able to focus on family violence, alcohol-fuelled violence – which has been a major focus of Insp West's – along with community engagement through the Eyewatch Latrobe Facebook page.
He said throughout his time as inspector, he aimed to consult others.
"Police haven't got all the answers. So we like to take on board the ideas of other groups," Insp West said.
"That's what I like about our Eyewatch page. You can throw a topic up there and some of the ideas we get back are incredible."
Insp West is determined to return to the region in the next five years, to be with his family in West Gippsland.
"Hopefully I will be coming back and retiring here. That's where I'll be spending out my days," he said.
Detective Senior Sergeant Dean Thomas will act in Insp West's Role until a permanent replacement is appointed.