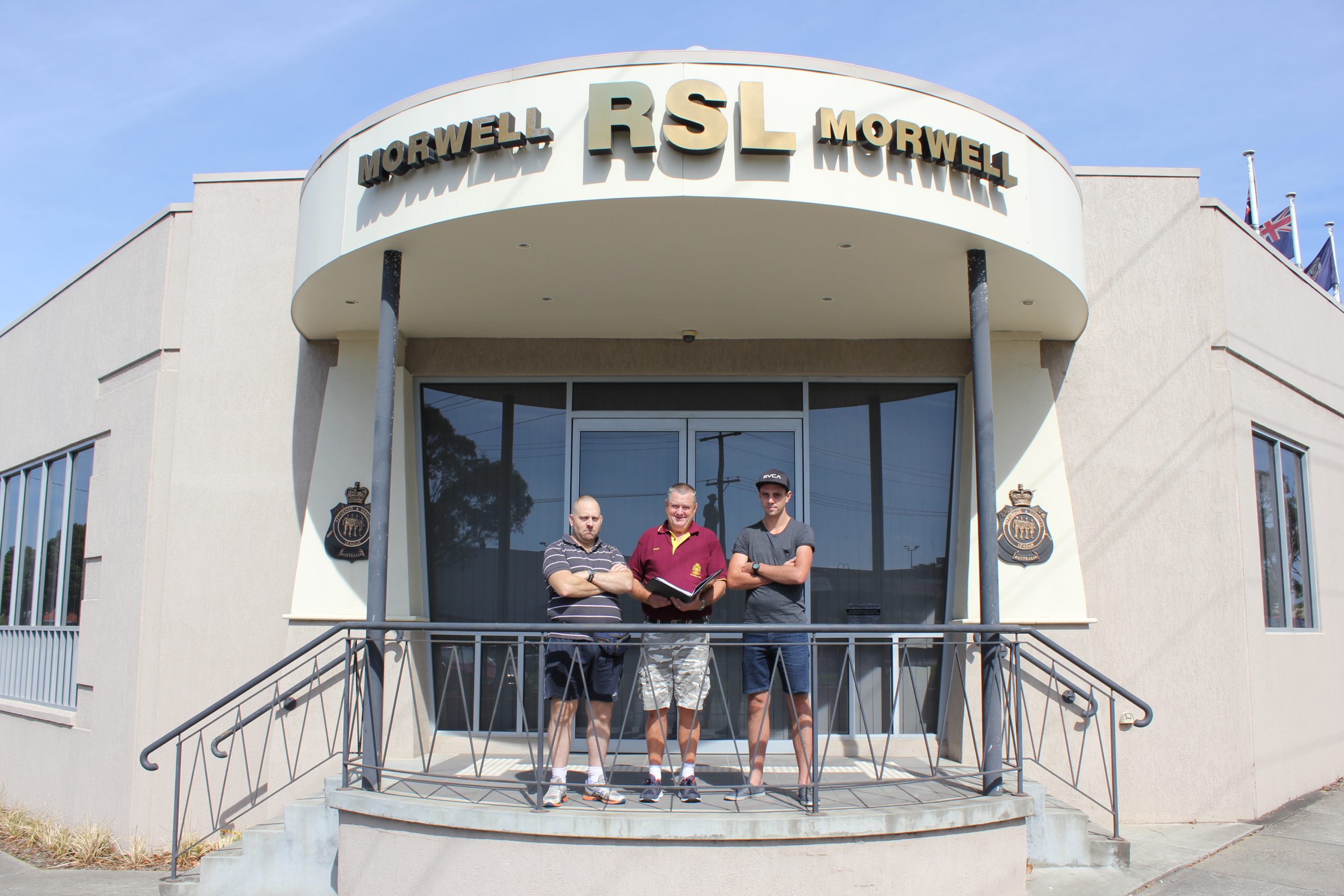 A YOUNG Iraq veteran has slammed the Department of Veterans' Affairs call to reassess the future of the Morwell DVA Veteran Access Network.
Morwell RSL member, Jamie Stait, 29, said without the face-to-face contact at the town's local branch, he would never have received help from the RSL.
"I don't know where I'd be. I used to go for days on end worrying, and with a simple phone call to find out what's going on (with my claim), they put my mind at ease," Mr Stait said.
"If you get rid of them, it's a joke to tell you the truth."
The George Street office is among offices in Bairnsdale, Ballarat, Frankston, Bendigo, Mildura and Warrnambool in Victoria, and Wollongong and Gosford in New South Wales, set for a consultation process to assess their viability.
Gippsland RSLs are petitioning the Federal Minister for Veterans' Affairs Michael Ronaldson to support the retention of the Morwell and Bairnsdale office.
Morwell RSL president Bruce Jeffrey said hundreds of Gippsland veterans, their families and war widows use the service from Pakenham, Phillip Island to Mallacoota.
He said if closed, he did not know what the RSLs in Gippsland would do, and stressed RSLs use the Morwell office on a regular basis.
"It's a sham consultation, but we're fighting for it because we need it," Mr Jeffrey said.
In a statement, Mr Ronaldson said the government was committed to a stand-alone Department of Veterans' Affairs which delivers efficient services to veterans across Australia.
"As the veteran community changes, so too must the department adapt and respond to changing circumstances," Mr Ronaldson said.
"More and more of our veterans, war widowers and their families are choosing the telephone or the internet to make contact with DVA.
"Visits to our shop fronts are declining and are down 28 per cent since 2009."
Malaya and Vietnam veteran, Les Mahers said older veterans do not know how to use computers and do not hear well over the telephone.
"Our office knows who they're talking to, what their previous problems were, and what their problems are at that stage," Mr Mahers said.
"They literally know the person completely, because they deal with them so many times."
Latrobe Valley veterans and their families have been invited to attend a consultation meeting about DVA shopfronts with the Deputy Commissioner for Veterans Affairs in Victoria, John Geary, at 10.30am on Saturday, 22 March at the Morwell RSL.