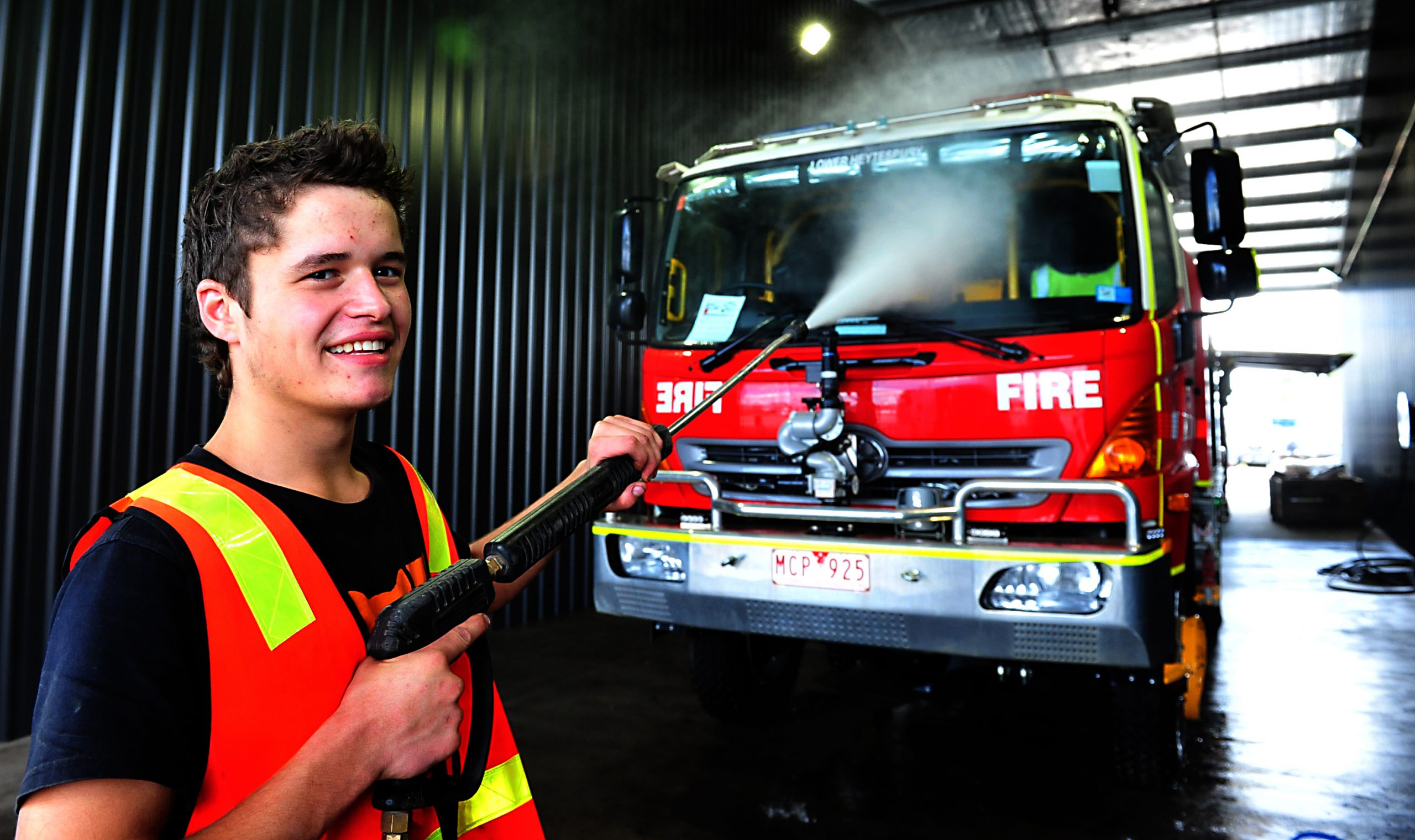 The truck wash yard at Prezioso Transport in Morwell has seen a lot of red lately, after winning the contract to clean the army of fire trucks leaving the Hazelwood mine firefight.
Second year diesel mechanic Jamie Prezioso reckons he's personally pressure hosed and detailed sticky coal dust from about 20 fire trucks over past three weeks – a tedious job which takes three-and-a-half hours.
"Coal dust is heaps worse than normal truck dirt – it really sticks – you go over and with hot water and truck wash and think it's come off – but once it dries you see you have to go back over it," Mr Prezioso said.
"Some of the trucks coming out are pretty bad, all the locker boxes are pretty putrid.
"Inside the cabins there's that much dust it's unbelievable – the gauges and everything are just clogged up with coal dust – it gets in between the switches and equipment, so it takes a fair bit longer than a normal detail."
With about another 80 trucks and appliances to come through, Mr Prezioso said it was an honour to bring the trucks' trademark red shine.
"These firies have helped us all out a fair bit over the last month – so it feels good to be giving it back," he said.
"Some trucks have come through here and got the full detail, and they've been called back into the mine after the fire flared up – and they've had to come through a second time."