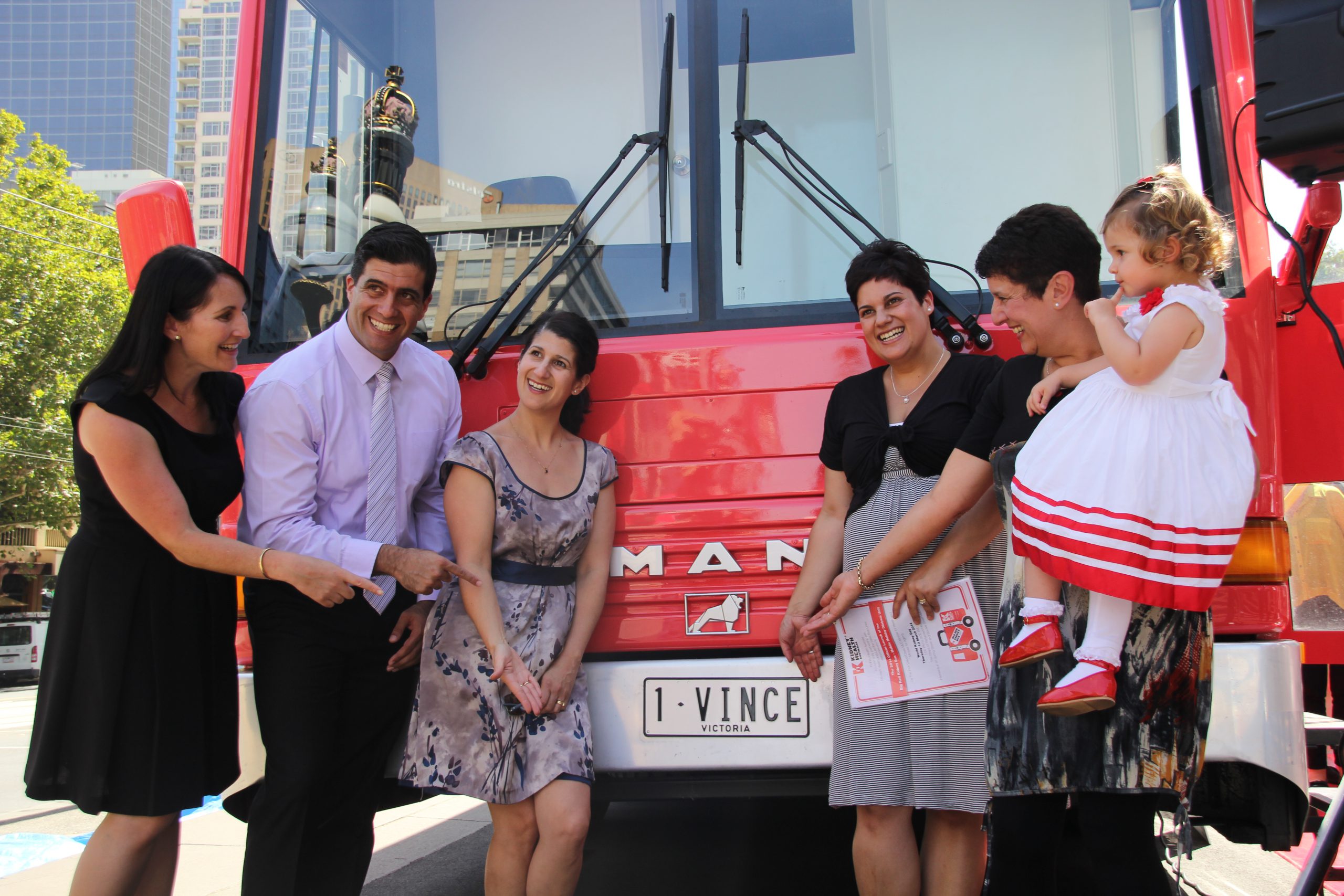 After three years of planning, a vision by a group of Traralgon dialysis patients to make life better for sufferers like themselves will become a reality.
The Big Red Kidney Bus will officially launch in the Latrobe Valley on Saturday and from then on will improve quality of life for those with kidney failure.
Traralgon dialysis user Vince Tripodi, who died two years ago, wrote to Kidney Health Australia chief executive Anne Wilson with an idea about a mobile dialysis bus.
Mr Tripodi proposed a bus fitted with a dialysis unit could travel to Victorian holiday destinations for six weeks at a time to service patients.
Like many other dialysis users, Mr Tripodi realised the constraints treatment placed on him, meaning he could no longer be with his family at regular trips to Lakes Entrance.
"It wasn't until dad started dialysis that we realised it was really difficult for him to come down and holiday," Mr Tripodi's daughter Eloisa Tripodi said.
"I honestly don't know if my dad ever thought he'd live to be able to use it, I think he was just so determined because he was so surprised at how much it did affect your life and your enthusiasm for things.
"My dad thought 'why not a bus?' Something that could go anywhere and that's how it started."
From there, Mr Tripodi formed the Mobile Kidney Dialysis group with fellow Latrobe Regional Hospital dialysis patients Bruce Bremner (dec), Suzi Picken (dec), Peter Maxwell, nurse Margaret Maxwell and his wife Frances.
The ambitious group fundraised and were able to get Grendas onboard who donated a bus, Monash University who would supply renal nursing staff, Latrobe Valley Buslines who would provide a driver and Kidney Health Australia who would plan each trip.
According to Kidney Health Australia, the bus would be the only one of its kind in the world.
The launch will run from 8am to 1pm at the Traralgon Farmer's Market on Saturday with an official ceremony at 10am.