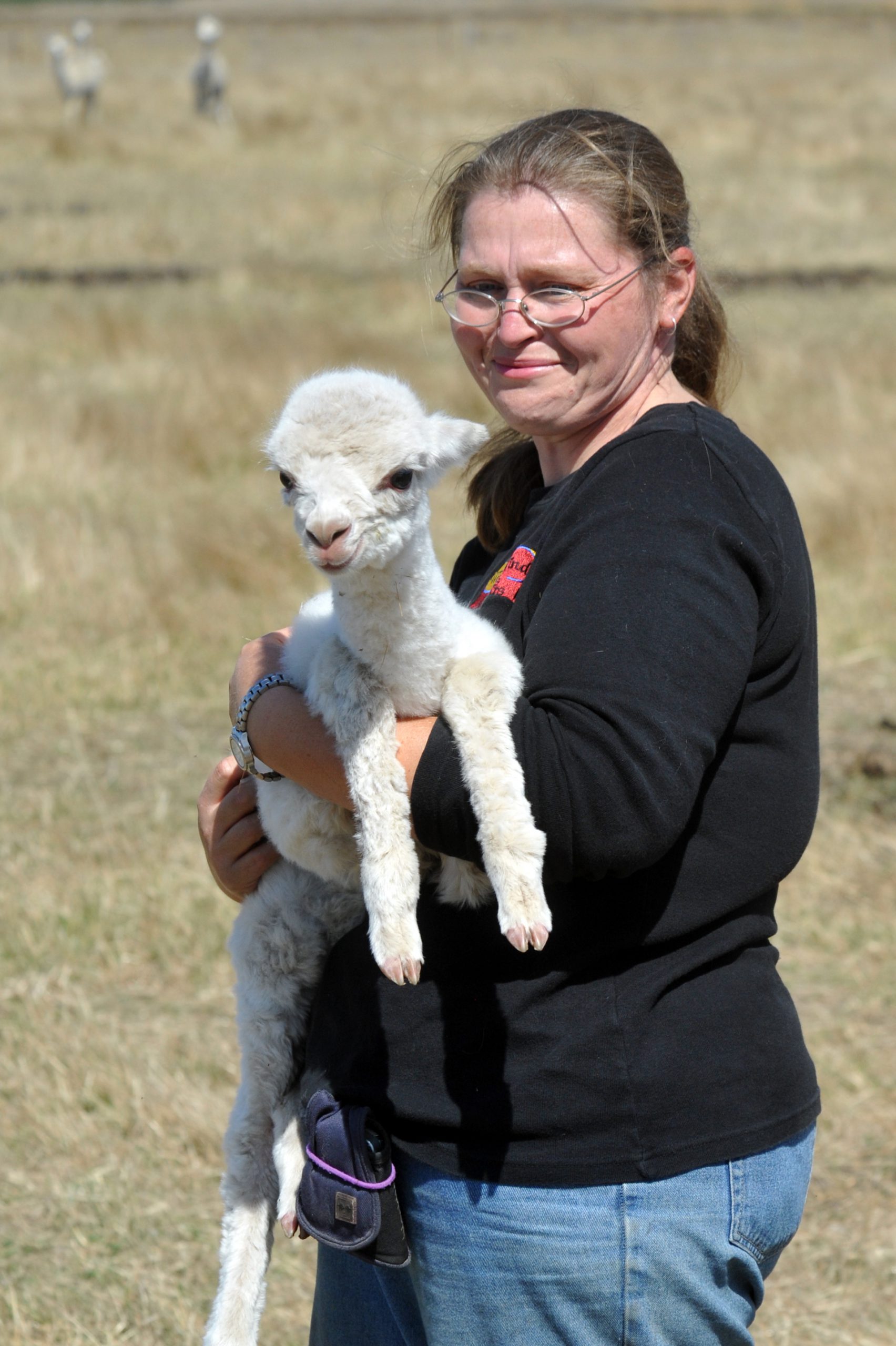 ALPACA breeding is gaining momentum in Gippsland with the animal's multi-use purposes – fleece, herd guarding and even meat – making for an economical farming practice.
West Wind Alpacas stud principal Alison Welch is promoting the animal at Farm World, to be held at Lardner Park from Thursday to Sunday, and is offering an open farm talk on her property during Australian Alpaca Week.
"I think there are about 100 stud breeders with the Australian Alpaca Association (in Gippsland)," Ms Welch said.
The Rosedale alpaca and Boer goat farmer said Australian breeders had dramatically improved the quality and quantity of animals now available to purchasers since the first importation more than a century ago.
"Although renowned for the quality of their fleece, alpacas have also found a place in assisting farmers to protect their livestock from foxes and even eagles," Ms Welch said.
"There is also now a developing market for alpaca meat, with several restaurants showcasing it on their menus."
West Wind Alpacas was established six years ago, with more than 100 alpacas and about 120 Boer goats.
The property is surrounded by pine plantations with feral animals such as dogs, foxes and wedge-tailed eagles threatening livestock, but Ms Welch said she was able to work night-shifts as a nurse while her neighbours spotlight.
Ms Welch said alpacas were great for small landowners who want something that was easy to care of.
"They are tough hardy souls these alpacas. They will be out in the middle of a rainstorm in the wind and snow and they don't want to go in the shed," she said.
"They don't need the amount of care that I need to put into the goats to get an outcome out of them."
The West Wind Alpacas open days will be held on Friday, Saturday and Sunday, 4, 5 and 6 April at 249 Willung Road, Rosedale from 10am to 4pm.
For more information, phone Alison Welch on 0417 166 870.
Surinti Alpacas owner John Spencer said this year's Australian Alpaca Week would tell the growth story of the country's alpaca over the two decades since this cousin of the camel first landed from South America.
'A walk around our paddocks will introduce people to the fascinating habits of alpacas, their environmentally friendly credentials and their continually increasing value in the agriculture industry," Mr Spencer said.
The farm at 55 Madison Place, Hazelwood North will be open from 10am to 4pm on Saturdays and Sundays, 29 and 30 March and 5 and 6 April.
Activities will include alpacas to pat and hand feed, farm set up information, felting demonstrations, alpacas for sale, stud male services, and alpaca husbandry advice.
For more information phone John Spencer on 0401 149 950 or to find an open farm near you go to
www.alpaca.asn.au