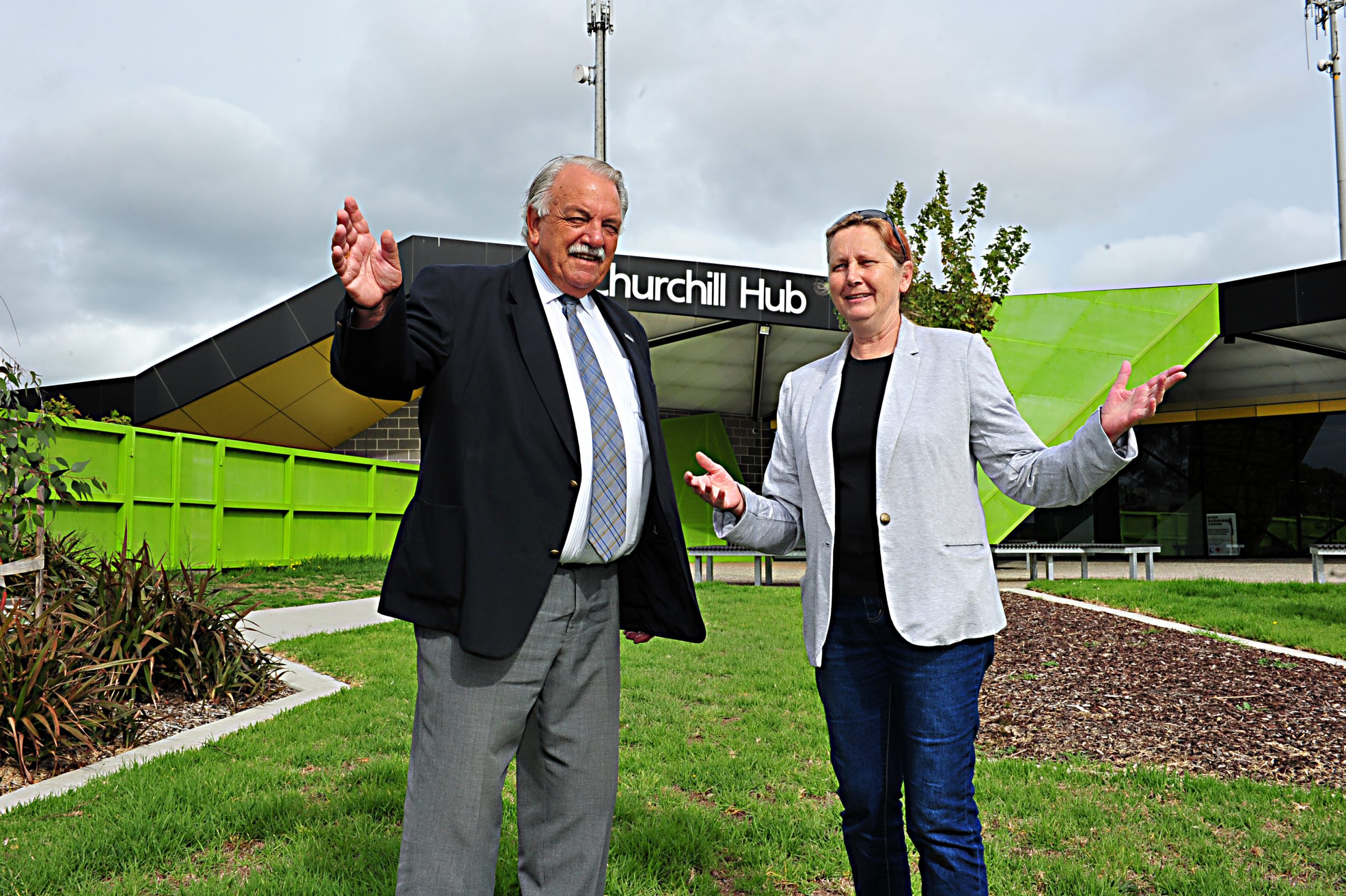 A real estate study has recently confirmed what many Churchill residents already know, ranking it 21 in the top 100 regional suburbs for family living in Australia.
The list was complied by property valuers RP Data, for Aussie Home Loans, after analysing about 3800 statistically reliable suburbs nationally, ranking them based on house prices, block size, proximity to facilities and other factors.
Churchill was ranked 21 in the regional list, while Warragul ranked five, Drouin ranked 11 and Sale ranked 45.
Churchill Community Development Association president Margaret Guthrie said she was not surprised Churchill rated so highly because it was a "lovely place to live".
"It is picturesque. It is perhaps one of the best-serviced country towns in Victoria, with shops, doctors, public transport, a university and a complete range of sporting and recreation choices," Ms Guthrie said.
"The facilities in Churchill are marvellous, partially due to it being a university town."
Ms Guthrie said Churchill benefited from "slow and steady" development, which allowed for services to adequately meet the needs of residents.
"Over time the town has grown and that is reflected in the provision of services," she said.
"Often with rapid population growth you find (problems occur), for instance there aren't enough schools.
"Housing developments occur at a manageable rate and that has allowed (Latrobe City) council to provide streetlights, paths in keeping with the pace of residential lots."
The list revealed Churchill's median house price was $182,500 – the third lowest price of any suburb in the top 50.
"It's been a quiet secret that you can purchase affordable housing in Churchill and benefit form all sorts of services that more expensive towns like Warragul and Traralgon might provide," Ms Guthrie said.
Latrobe City mayor Sharon Gibson echoed Ms Guthrie's thoughts as to why Churchill might be ranked so highly.
"Churchill's had a lot of money spent in the town in the past few years, millions of dollars, so we would expect it to be one of the town's highlighted in that report," Cr Gibson said.
She said Latrobe City was striving to ensure all towns in the area were recognised for their family liveability.