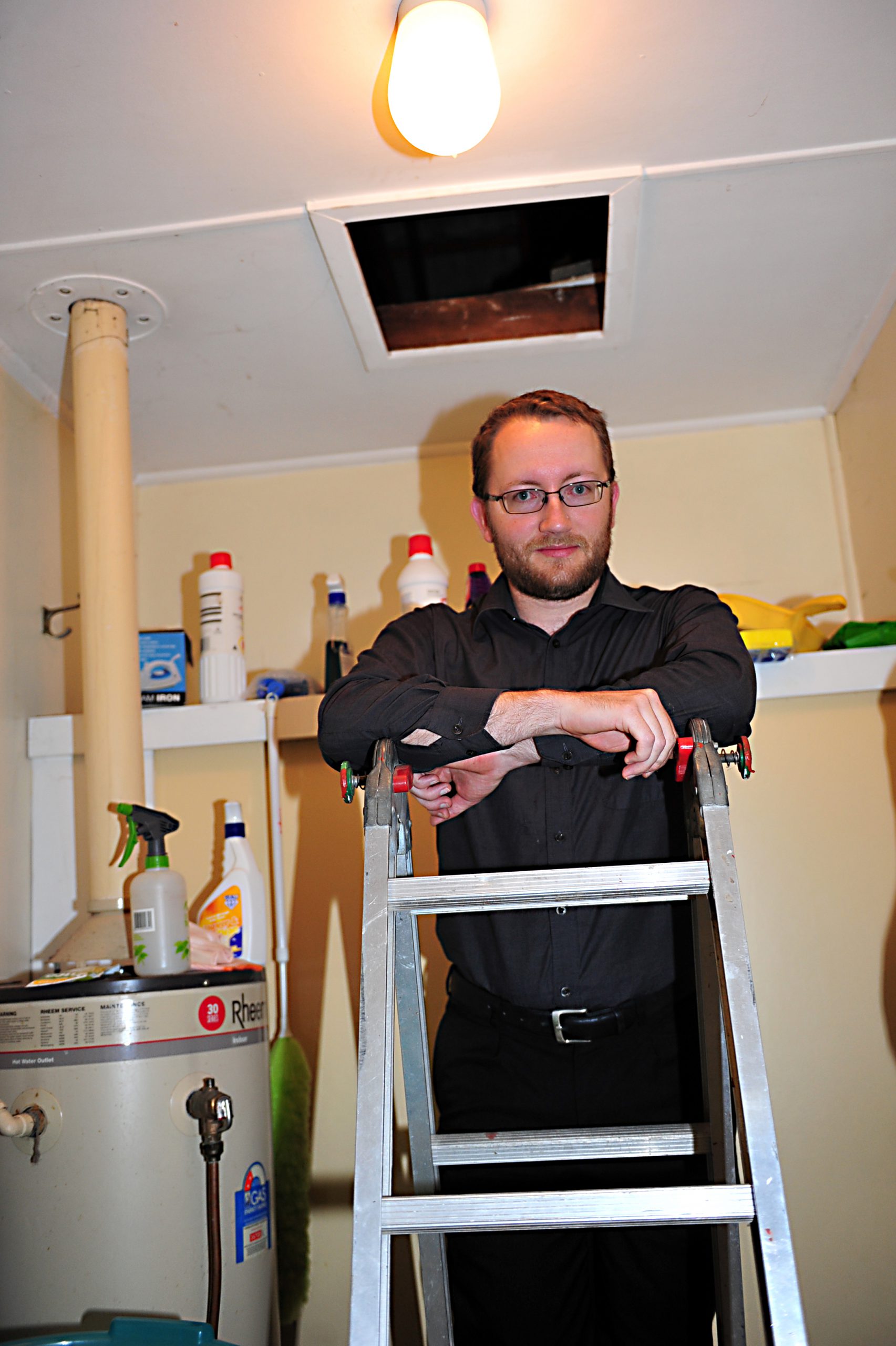 With the residential clean-up in the wake of the Hazelwood mine fire well underway, some Morwell residents have questioned why they have been left with the mop-up job.
Meanwhile, others have criticised the fairness of State Government-funded professional cleaning services, afforded only to residents on healthcare cards or welfare payments.
Aherin Street resident Nick Albon lived with his parents for the past six weeks and was appalled with Latrobe City Council-supplied cleaning products.
"It doesn't really help us much, especially when it comes to the roof cavity, a bucket isn't going to get the ash out of my roof," Mr Albon said.
"Obviously it's great they're helping those who find it difficult to clean, elderly and those with health conditions. But I don't see why we (employed people) should be any different to those on healthcare cards or benefits.
"We've all been affected by it so I don't see how they can pick and choose who to help and who not to help."
McLean Street resident Julian Kessner expressed the same concerns in March, following announcements of the cleaning packages.
"Just because you work for a living and pay your taxes, does that mean your lungs are any different or your pregnant wife's are just because you're not on a healthcare card?" Mr Kessner said.
"I feel the government have really just treated us as second class citizens."
As roof cavities are not included in the professional cleaning being provided by council, all residents are now left with the option of claiming cleaning costs on their insurance or paying for it out of their own pockets. Professional cleaner Owen Boak, whose company has been commissioned by an insurer to determine the clean-up needs of households, said all homes were different and needed to be dealt with accordingly.
"I've seen some buildings that are very close to the (Hazelwood mine) and are not affected because of the methods of construction; flat roofs are far less likely to be affected than pitched roofs," Mr Boak said.
"The insulation certainly needs to be removed out of a lot of the homes depending on the type of insulation and that should be done by suitably qualified contractors.
"In a nutshell, the properties do need to be individually assessed and remediated accordingly."
Mr Albon and his partner had filed an insurance claim but were refused, as soot and ash clean-ups for fires more than 10 metres away from their property were not covered by their policy.
They have since disputed the refusal but believe it is unlikely they will receive any assistance.
While waiting on his final answer, Mr Albon has requested quotes for cleaning and insulation to make his home liveable again for his partner, who suffers from various allergies and has not been able to return home without suffering from a sore throat.
For roof insulation materials with labour, Mr Albon was quoted $1300.
"Roof cavities are an issue, we had a cleaning company come around to do a quote for us anyway because we figured the insurance company wasn't going to help us and she looked up in the roof and said 'yeah, that's an issue'," he said.
Elderly Hiam Court resident Marjorie Guzzardi was pleased with professional cleaners provided by council, but was unsure what to do about ash in her roof – a service not covered by the cleaning service.
"When you think about it, I suppose it would be worthwhile having (the roof) looked at to see, but at the moment I think I'll wait and see," Ms Guzzardi said.