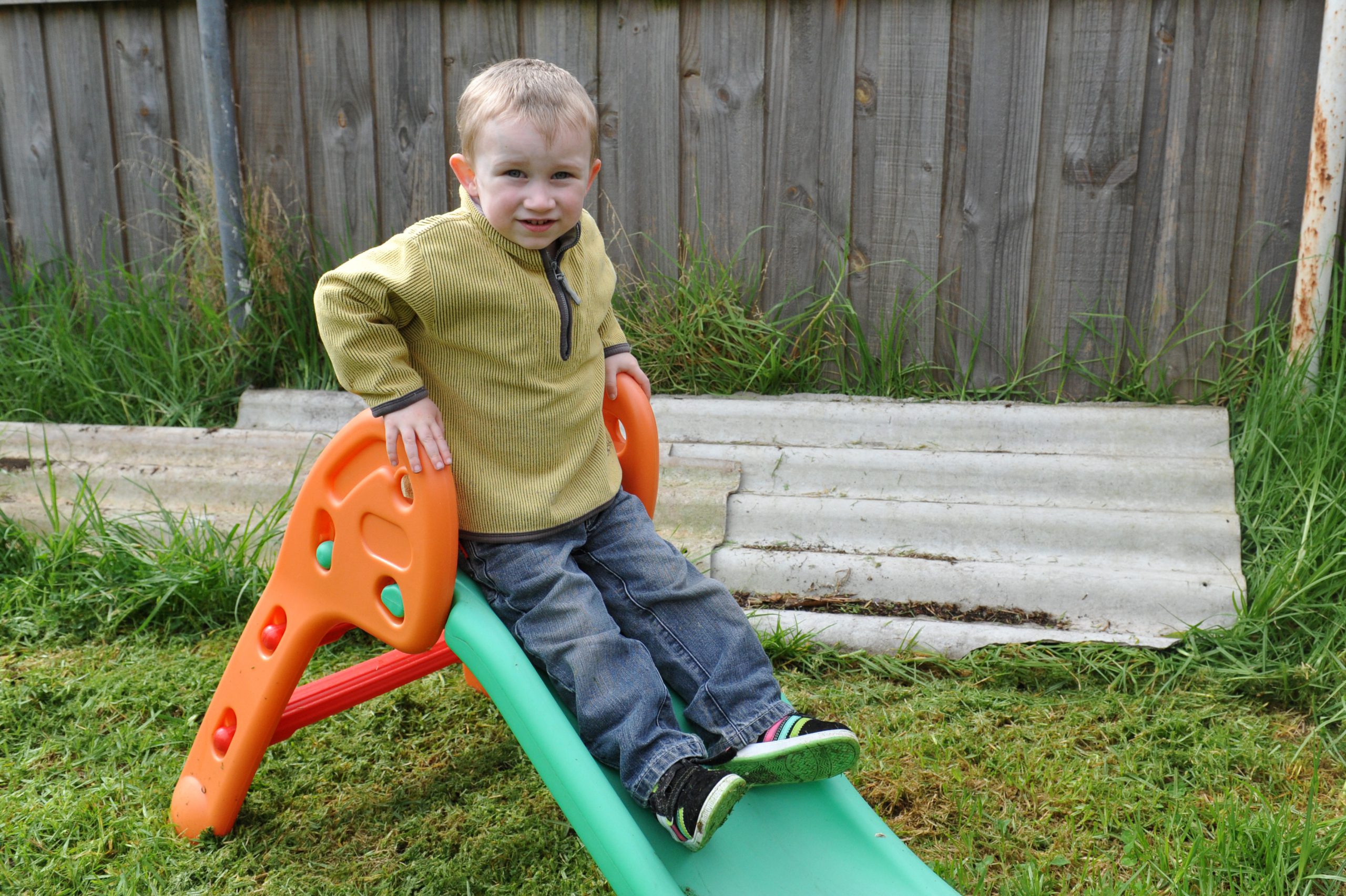 Sometimes Erica Meall feels like her world is surrounded by asbestos.
Her back shed is made from it.
Her two builder sons are "constantly" exposed to it at work.
Her father was tragically lost to asbestosis about 20 years ago.
Now living in her mother's Yallourn North home, where a suspicious pile of cement-like corrugated sheets has laid for as long as she can remember, Ms Meall's patience for the carcinogenic material is wearing thin.
"My older boys used to climb over it when they were young, and it wasn't until they grew up and got into the building industry that we realised what it was," she said.
Ms Meall now has to constantly watch her three year-old son Toby whenever he's playing in the backyard to ensure he stays clear of the harmful sheets.
"I don't want to lose another family member to it," she said, having recently exhausted her options for its removal.
Last year, Ms Meall purchased a $30 asbestos removal kit from Latrobe City Council, and with the help of her sons attempted to wrap the sheets in builders plastic, before taking it to the local landfill.
However she said the submission was refused, as it was not wrapped properly enough to be classified as 'air tight', as required by council asbestos submission criteria.
"I was told however, that the sheets in my back yard were not dangerous unless disturbed," she said.
"If this is the case, why do they have to be wrapped air tight before the tip will accept them and the whole tip closed if they are found to be incorrectly wrapped?"
Ms Meall moved on, and sought a professional quote which put removal costs well beyond her affordability, at $700.
"My son will be too old to care about playing in the backyard by the time I can afford to have it removed."
"And the really worrying part for me is my two older children who are working with this stuff all the time – I really don't want to see anyone else affected by this."
However it was the recent arrival of a new resident on her street, who found they had the same corrugated sheeting in their own backyard, which drove Ms Meall to go public with her concerns.
"It's been enough of a worry on my mind already – by now it's become just sheer frustration – I've gone through all the right avenues to try and get rid of it properly, and I'm helpless," she said.
"If you move asbestos in the wrong way, like just dragging it around the yard, it's not just going to stay in your yard, it will go into the neighbour's yard – asbestos fibres are fairly light and will travel a fair way," she said.
"This stuff is everywhere, so it needs to be seen as a whole community problem – not just a problem for one person in their own back yard."
Ms Meall has called for Latrobe City Council to act more proactively on asbestos management.
"It is understandable to be afraid of the material but (council), as the leader of our community and local government body, need to do a whole lot more," she said.
"It is not a solution to make it too expensive or impossible to remove and leave it laying in backyards indefinitely."
Latrobe City Council general manager economic sustainability Allison Jones confirmed residents who presented at council-run transfer stations or landfills with incorrectly wrapped asbestos would be refused entry, however she said it would not require the facility to be closed.
"We do understand residents' concerns when it comes to the removal of asbestos but unfortunately, Council cannot assist residents who have large quantities of asbestos material to dispose of; or do not have friends or family to assist with a 'do it yourself' removal with use of a kit," Ms Jones said.

"We always advise residents with larger amounts of asbestos to contact a licensed asbestos removalist."

Defending its proactive approach to asbestos management, Ms Jones said Latrobe was the first Australian municipality to offer residents a home removal kit.

"The kit has now been taken up (by) Worksafe, the Environment Protection Authority and the Department of Health, and was relaunched in March 2014 as the 'Domestic Asbestos Removal Kit'," she said.