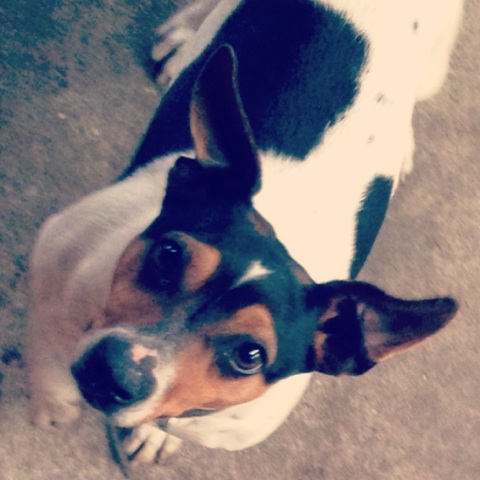 An animal cruelty case which shocked the Latrobe Valley community is no closer to being solved almost three months on.
Police are appealing for the public's help in finding the person responsible for cable-tying Glengarry Jack Russell, Sammi's hind legs together and leaving her for dead at Tyers River some time between mid December and 7 January.
Constable Felix Kostiuk said police had not yet received any phone calls with information about the incident, following a story by The Express on 13 January.
"We urge anybody with any information at all – any knowledge of who's taken the dog, if they saw the dog, or if people who frequent Tyers pumping station saw anything – to come forward," Const Kostiuk said.
"It's a disgusting incident which made me sick to my stomach.
"It is just something we can't let happen."
Sammi went missing from her Glengarry home on 16 December, after it was believed she had escaped through a gap in the back fence. She was found by a fisherman dragging herself along the ground at Tyers River on 7 January and was taken to Morwell's Greencross Vets, where staff discovered the two-and-a-half year-old had sustained head trauma, one of her eyes was partially prolapsed and the other had a severe corneal ulcer.
Cable-ties had been wrapped around both of her hind legs and linked to each other.
The damage to her legs was so severe, that one was almost completely severed at the joint.
Unable to save her hind feet and potentially her vision, the clinic made the decision to euthanise Sammi.
Sammi's owner Donna Lettice urged anybody with information to come forward, to prevent any more animals from coming to harm.
"There's nothing that can be done for us now, but we want to stop it happening to another family," Ms Lettice said.
"We try not to dwell on it, remembering the funny things Sammi did and try to put out of our minds what happened to her.
"I just hope whoever did that to Sammi knows the heartbreak they've given us."
Anybody with information should phone Traralgon Police Station on 5174 0900.