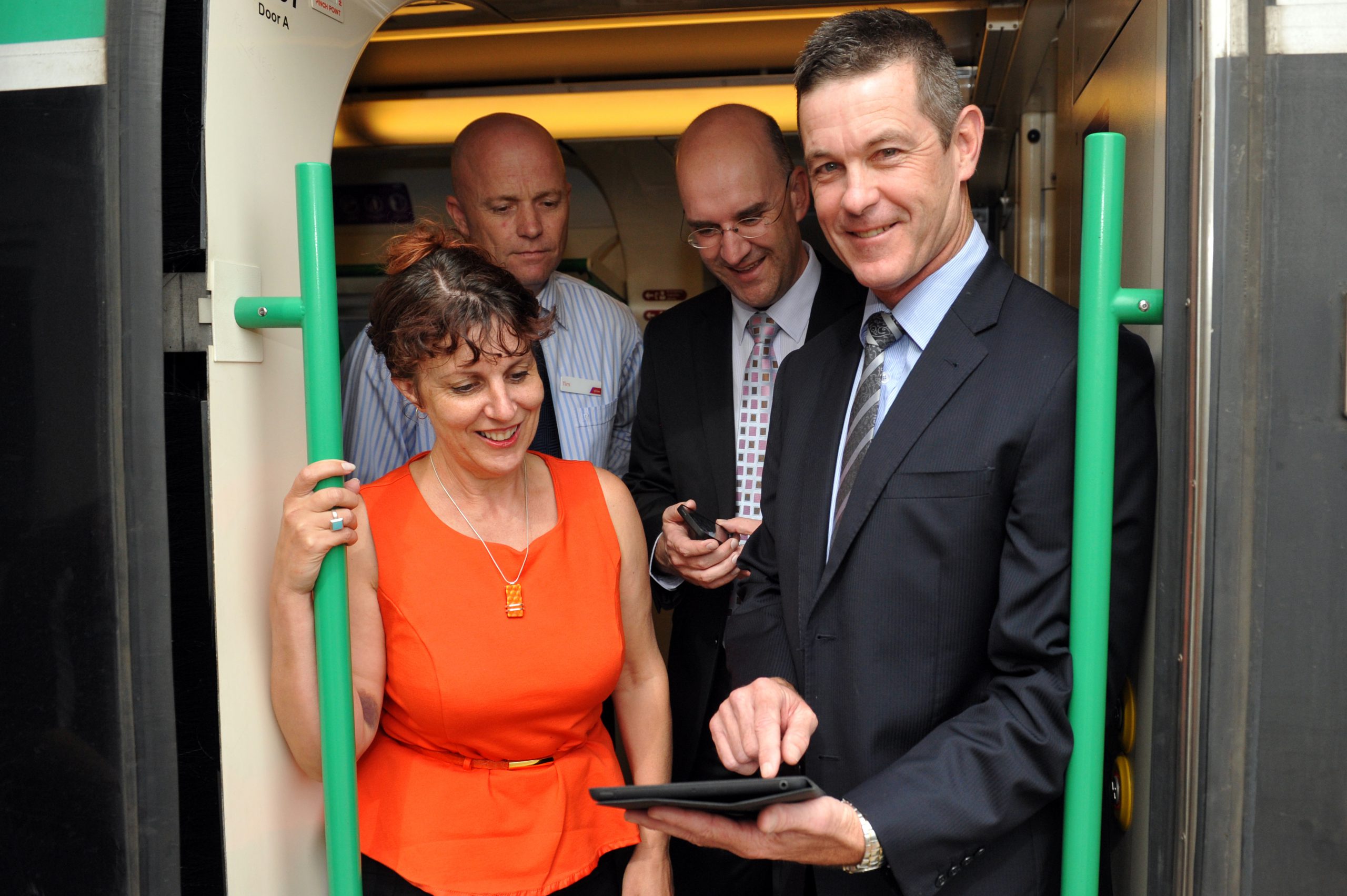 Commuters have welcomed plans by the State Government to provide access to free Wi-Fi on V/Line services between Traralgon and Melbourne.
Yarram nurse Tracery Coulthard catches the V/Line service from Traralgon for personal trips to Melbourne once every week.
"I do quite a bit of studying for my nursing career – if they bring this in, I would bring my laptop for that – it's a two-and-a-half-hour trip so it would be good to make that time productive," he said.
"I think it will be great for business people and students who will be able to work while commuting everyday – there will be a real productivity element to this."
Melbourne engineer Edward Smelt was travelling to Traralgon yesterday morning, connecting his laptop computer to the internet via a USB dongle.
"These things can be pretty haphazard, it drops out at times – on train Wi-Fi will be a significant improvement," Mr Smelt said.
"It will make train travel more attractive then by driving in your private vehicle – with all the people who will be able to work and send emails while commuting, there will be a productivity gain from this for sure."
The government anticipates the service will be available on some trains in 2015 as part of a $40 million rollout on services including the Ballarat, Bendigo, Geelong and Seymour lines. Member for Morwell Russell Northe said blackspots along the train line would be eliminated as part of the program and, in turn, benefit surrounding communities with mobile coverage more broadly.
Labor candidate for the seat of Morwell, Jadon Mintern called for clarification.
"Russell Northe needs to tell us what Latrobe Valley passengers will actually get because the Premier has indicated there will be just one train with Wi-Fi on the Traralgon line," Mr Mintern said.
"Onboard Wi-Fi is a nice idea, but you have to question Russell Northe and the Liberals' priorities if you are only using it to email your boss to say your train is running late, again."
A spokesperson for Mr Northe said the Wi-Fi service would be available on all VLocity trains.
Mr Northe said the government would introduce an additional 43 VLocity carriages across Victoria later this year or early next year.
"The minister for transport has made it very clear that the Gippsland line will be the beneficiary of some of those carriages and we look forward to those coming online," Mr Northe said.
"Also, the Dandenong rail capacity project gets rid of a number of level crossings on our line and that's important because one of the impediments we have is making sure we get rid of some of that metropolitan congestion."