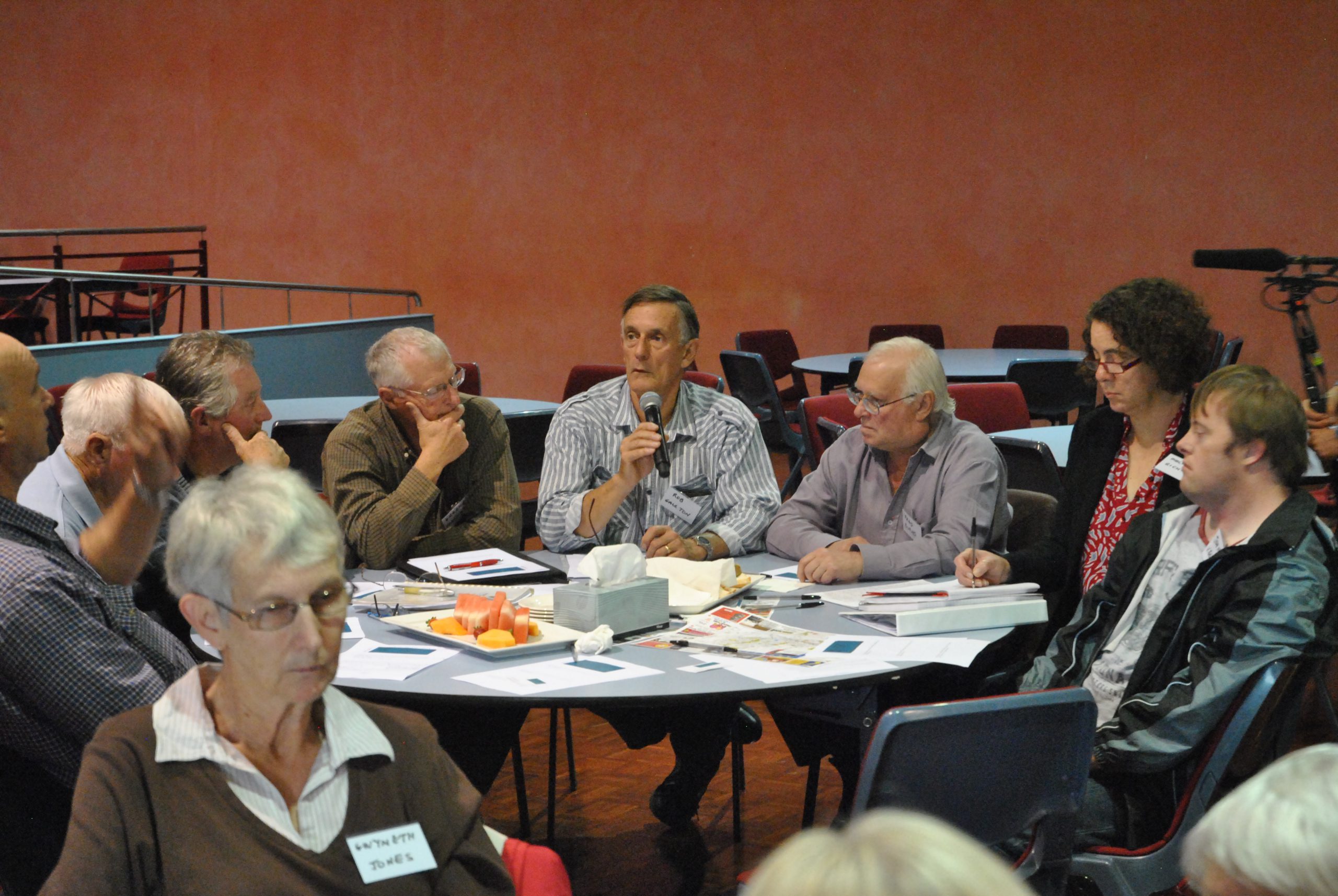 Former State Electricity Commission Victoria workers have attributed the length of the Hazelwood mine fire to ignorance of local knowledge.
A cohort of ex-SEC professionals came together with other Latrobe Valley residents at community consultation sessions last week; kicking off the Hazelwood Mine Fire Inquiry.
Participants in Morwell, Moe and Churchill offered varying information in relation to what went well during and in the lead-up to the mine fire, what did not work well and what could be done differently in future.
An absence of preparation, accurate information and an evacuation procedure along with the creation of Morwell South as a residential location were key concerns conveyed by passionate and sometimes emotional residents.
Justice Bernard Teague opened the first consultation with 'why are you here?', which was quickly answered with shouts of "we want answers" and "anger".
Attendees were split into groups and voiced their concerns among themselves.
They then relayed the information through a spokesperson to facilitators, the board of inquiry and other participants.
Former Hazelwood mine geologist Rob Gaulton spoke on behalf of his table of former mine workers and said at no point were any former mine personnel contacted for their expertise in fighting brown coal fires.
"Brown coal mining is a highly specialised environment and there are people who are still living here who had long careers in brown coal," Mr Gaulton said.
"I believe they had a lot to offer and my anecdotal evidence is they were not consulted."
Mr Gaulton and his table believed there was limited access to the mine when the fire ignited, allowing it to take control and vegetation surrounding the mine should not have been there, as was outlined in fire procedures created following the 1977 Hazelwood mine fire.
Current and former Yallourn Power Station workers who were in attendance also compared fire services currently available in the Yallourn mine that had been removed from Hazelwood upon privatization.
"The procedures stated heavily vegetated and forest areas should be cleared within five miles of any operating mine and that was undertaken, but that's gone through to the keeper in recent times," Mr Gaulton said.
"My level of confidence (in mine firefighting) was not as high as it would have been 25 years ago."