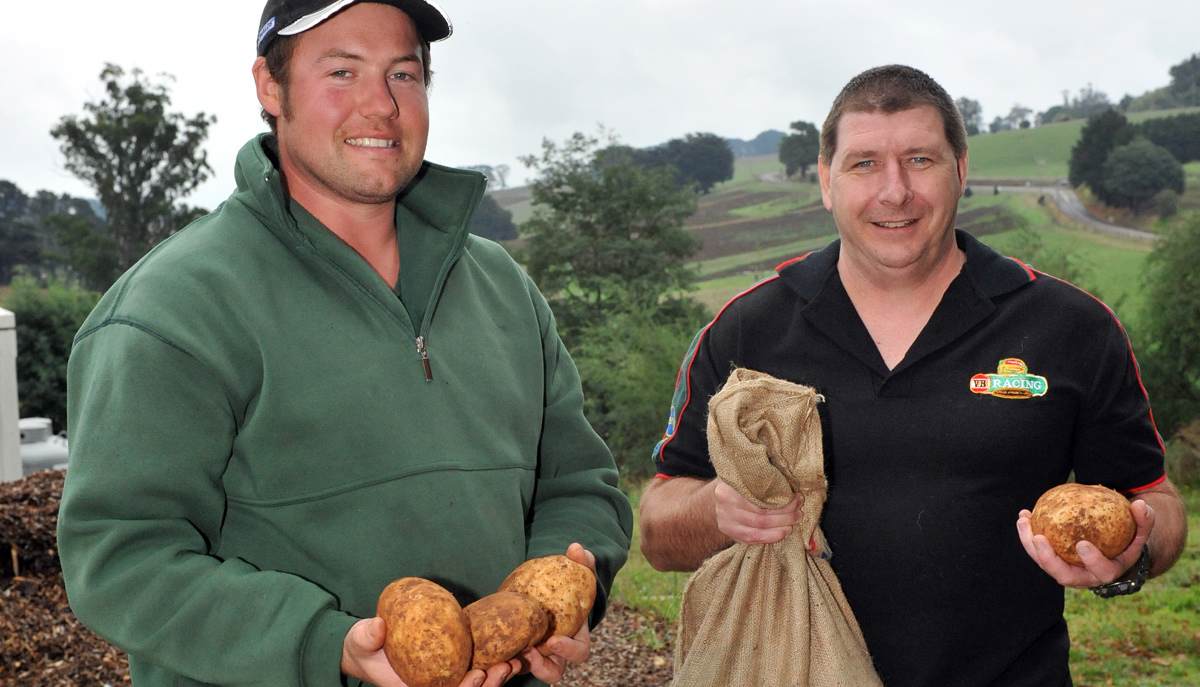 There is a buzz in the air at Thorpdale, with the town's famous potato festival set to return next year after a 12-year hiatus.
Driven by a small group of community members, who saw the need and desire to have the Thorpdale Potato Festival return, the event, to be held on Sunday, 8 March, is sure to be a trip down memory lane for many residents and a new experience for others.
Town baker and committee president Jon Marsh is a relative new-comer to the town, settling in 2008, and said when he heard about the fundraising power of the festival, he wanted to see it return.
"We have so much trouble with fundraising and in a small community like Thorpdale, we're robbing Peter to pay Paul," Mr Marsh said, referring to community groups such as the kindergarten and school selling raffle tickets to each other to raise money.
"It just made common-sense to restart the festival and put a bit more pride back in our community and get the community closer together as well as a chance to raise funds for smaller groups in Thorpdale that are in dire need of funding."
An initial meeting in December generated enough interest to form a committee in January and has met regularly to organise the activities expected to be held.
"We'd like to try and keep it as traditional as possible. However, a lot of the events are no longer relevant, so we're going to come up with some more nostalgic events and try to put a bit of a culinary spin on the whole event, as well as to try and showcase Thorpdale potatoes," Mr Marsh said
Treasurer Nicole Hobson said attractions and activities would likely include gnocchi making, potato decorating, a celebrity chef cook-off, sack racing, wood-chopping, 'Hessians on the Field' and a 'Spud Triathlon'.
There will also be historical and modern machinery displays.
Ms Hobson said the committee hoped to build on the 2015 event, with rides to return in following years.
"We're trying to get a fun-packed day to get people there for the whole day and entertain a wide age demographic… keep little kids entertained, the juniors, the teens as well as the adults and retirees," Ms Hobson said.
She said the committee was still investigating holding the much-loved 'chip drop' which saw packets of potato chips dropped by an airplane for children and adults alike to collect.
Mr Marsh said insurance hurdles may step in the way of this particular event, but the committee had overcome the insurance-affordability problem, which lead to the festival's previous demise after 2002.
"Back in the early 2000s… there was a huge hike (in insurance costs) and the insurance companies got the gist that a lot of festivals stopped, so they realised they had to come to the party and drop the price," Mr Marsh said.
"It's not as bad, but it is still a hurdle."
The festival is seeking sponsors and anyone interested can email thorpdale.potatofest@gmail.com